Have you eaten your lunch already, Candy Girls? Yes? Okay, now we trust that you can react to this information in the calmest way possible. This is not a drill: Harry Styles just got a haircut. Okay, breathe in, breathe out. Yep, that just happened. 
~~~***Last look at Harold von Styles's glorious long locks at this length***~~~
Celebrity groomer and hairstylist Jason Schneidman gave Hazza a little trim when he landed in London. He shared the news on Instagram, but it deleted it later because WHY. (via Dolly.com.au)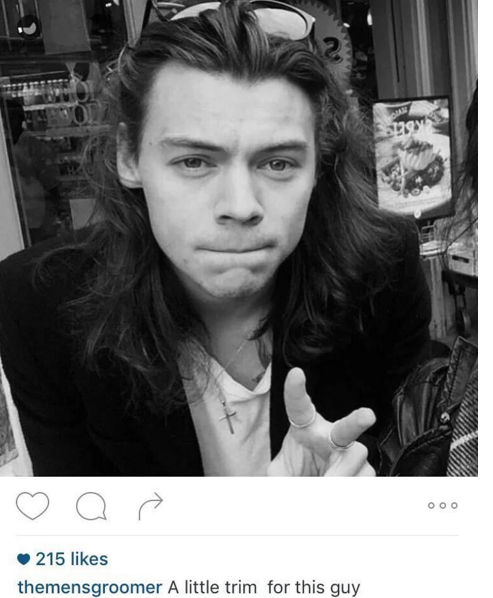 ADVERTISEMENT - CONTINUE READING BELOW
ADVERTISEMENT - CONTINUE READING BELOW
But we're not worried at all because it's just a trim. His locks are still pretty long. 
HE CUT HIS HAIR #HarryStyles #ineedtobeinlondon pic.twitter.com/qjfZ9MFp0F

— Missy Franciscus (@missyjoy028) February 24, 2016
See? Phew. Now we wonder where those cut hair strands are now. On Ebay? Or did he still donate it to charity as he mentioned before?
How are you liking Hazza's shorter hair so far? Let's talk in the comments. We always love hearing from you. :)