Looking for a new book or series to read while you still have so much free time in school (LOL!)? You may want to check out Sarah J. Maas' best-selling A Court of Thorns and Roses series ASAP!
In a Nutshell
Sarah J. Maas embarks on a Beauty and the Beast retelling in the series A Court of Thorns and Roses. The trilogy revolves around Feyre, a 19-year old girl, who hunts and encounters a wolf, who was actually a Faerie, that she kills. As punishment, she must pay the price of leaving her home and living with her captor Tamlin.
A Court of Thorns and Roses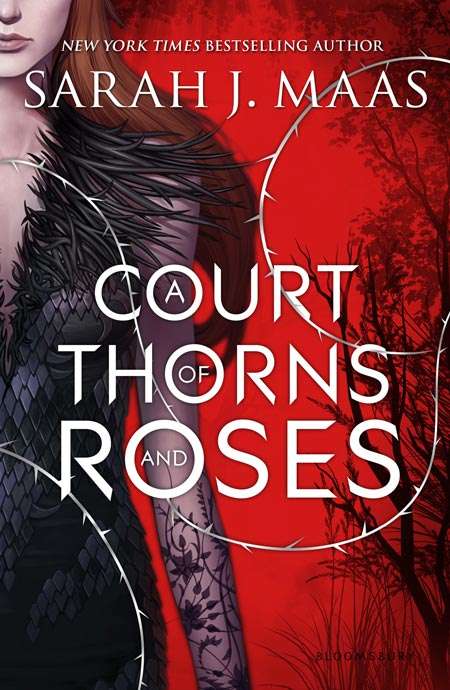 Due to Feyre's father's foolishness, he lost all their family fortune. Therefore, her character is quite cold because she's determined to return to her family whom she's destined to protect. TBH, I was annoyed at Feyre at first because she was very insistent and spoiled. However, I soon sympathized with her character as I began to understand her love for her family.
ADVERTISEMENT - CONTINUE READING BELOW
On the other hand, Tamlin and his charms will win readers' hearts easily. As a complex character, his different sides are revealed; he may seem powerful and authoritative but he is also sweet and loving. Both Tamlin and Feyre's love for each other begin with a rough road—along with constant awkward fights—but their lust and hunger for each other give them the drive to pursue their relationship.
We're also introduced to Rhysand, a.k.a. the ultimate bad boy. With his luscious dark hair, mysterious blue eyes, and dangerous demeanor, I was immediately captivated by his character.
In the first book, Sarah J. Maas invested in deepening the friendship between Rhysand and Feyre with their one goal in mind—defeat Amaranthe, the evil queen.
YAY!
Initially, when I first started reading the book, I thought it was kind of slow. But once the author built up the mystical world she has created, the pace started quickening. It made the book worth a read. You'll learn about the Fae's history, setting, and customs which will make you want to finish the book in just a few hours.
ADVERTISEMENT - CONTINUE READING BELOW
NAY
The only problem I faced with the first installment was that the lack of cliffhanger. Therefore, I wanted more as I was intrigued for the story to develop.
A Court of Mist and Fury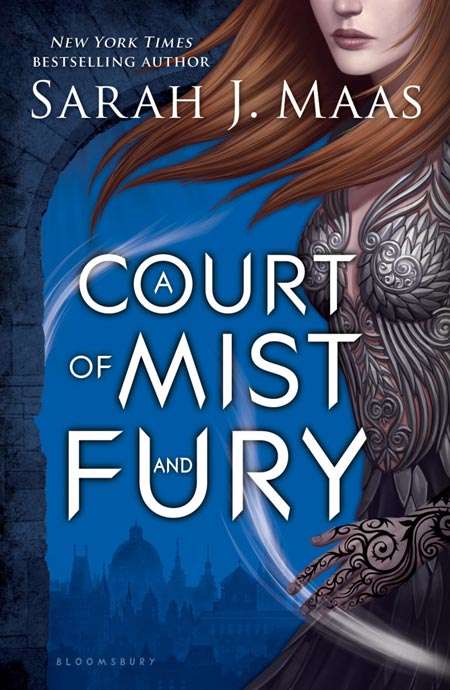 This book made me so proud of Feyre for the character she has become. She was not afraid to face anything. Once she broke out of her shell, the once shy and timid girl became an incredibly brave goddess. I don't remember a scene in the novel where I wasn't cheering her on.
ADVERTISEMENT - CONTINUE READING BELOW
Out of all the characters, Tamlin surprised me the most. We faced a new side of him in this novel—one that can be accurately defined as "greedy and evil." His fear of losing Feyre initiated a hint of mental illness wherein his condescending attitude and cockiness were seen throughout the novel.
Rhysand became everyone's ultimate fictional boyfriend after reading this book. His status, arrogance, beauty, and kindness made me want to name my own future son after him. LOL! We get to learn about his past and how he was always destined with Feyre, which we never really got the first time Tamlin and Feyre met.
ADVERTISEMENT - CONTINUE READING BELOW
YAY!
One of the talents Sarah J. Maas possesses is making readers feel completely head over heels for a character and the next second furiously hating on them. UGH! Not only did she begin to develop Rhysand's character, she also started introducing plenty of new characters from the Night Court: Morrigan, Amren, Cassian, and Azriel are the epitome of squad goals. Though they are just secondary characters, they're still as wonderfully crafted as the main character that made you wish Maas can create each of them a novel based on themselves.
Usually, when it comes to book series, I always like the first book more than the second one. This did not happen here. The second installment was stunning, exquisitely beautiful, and so different and raw compared to the first novel.
What stood out in this novel for me was the 'intense' romance between Rhysand and Feyre. Readers are able to focus on the honesty and support they have for each other. Be cautious, though, because there are some explicit parts that may not be suitable for young readers. :O
ADVERTISEMENT - CONTINUE READING BELOW
A Court of Wings and Ruin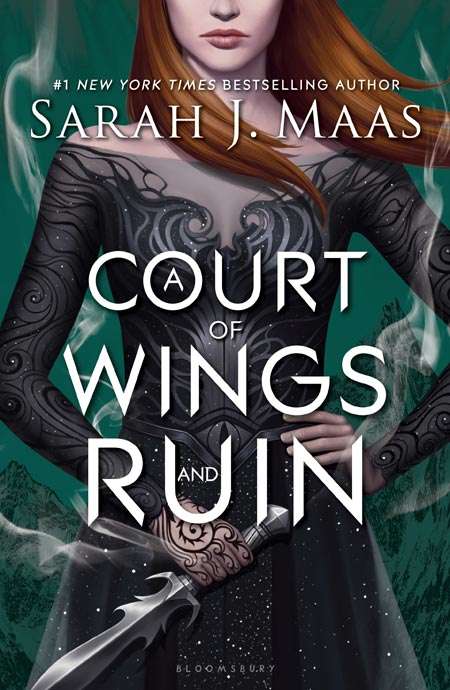 All three books have been building towards this very moment: the battle against King Hybern wherein the lives of both humans and Fae are at stake.
As the new High Lady of Night Court, Feyre slayed every single scene. When Feyre leads her people and makes all the vital decisions in the court and battlefield, it made me feel a sense of female empowerment.
ADVERTISEMENT - CONTINUE READING BELOW
Furthermore, Rhysand and Feyre make the ultimate power couple. Their love for each other is stronger than ever. The scene where Rhysand "died" and Feyre screamed for his life pained my heart as I couldn't imagine their life without each other.
On the other hand, my hatred towards Tamlin was lost as I began to sympathize with him. Though he really loves her, I believe Tamlin made wrong decisions and just couldn't see the difference between love and possession, which is a normal human quality to have.
YAY!
Opening the first page of this last installment made me feel sad, yet excited for what Sarah J. Maas had in store for us. She did not disappoint. Although ACOWAR is the longest book in the trilogy, the author weaves every detail beautifully together in order to build a perfect conclusion.
NAY
The only problem I faced was that I thought that the ending was too easy and a cliche. I was actually expecting a devastating death to occur.
ADVERTISEMENT - CONTINUE READING BELOW
Nonetheless, I was bewildered and extremely grateful to hear that Sarah J. Maas will continue to expand the universe and, thus, her books, starring the secondary characters who also deserve the spotlight.
What books are you currently reading? Leave a comment below or tweet us @candymagdotcom. We always love hearing from you. :)