We got to talk to Kapuso teen star and cover girl Bianca Umali at her cover shoot for the Prom Special and she shared with us a few things that might surprise her fans and her ultimate dream role. Plus, find out what she thinks of working with longtime onscreen partner and Candy Cutie Miguel Tanfelix for a few shows now.
My fans will be surprised to know that... "I'm afraid of clowns until now. I eat a lot—really, a lot—of sweets. That I'm kind of boyish and that I'm not a maarte kind of girl. I can also sing, but I dance most of the time. That I'm a sneaker head!"
You love your lola for... "how she just loves us and takes care of us, and how she cooks. I learned to cook and I learned from her! I also love how strong she is, not only for herself but for all of us. And her lectures."
ADVERTISEMENT - CONTINUE READING BELOW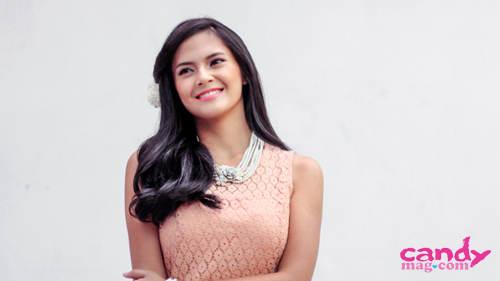 ADVERTISEMENT - CONTINUE READING BELOW
The actresses I look up to are... "Gloria Romero and Jennifer Lawrence."
My dream role is... "A crazy, psycho person. Siguro not too much horror or too much drama. I want to have a role or a show that's all about crazy and psycho things."
On joining beauty pageants: "I don't see myself pa talaga joining one now. Maybe in the future, but that depends if I ever think of joining. But as of now, hindi pa talaga."
ADVERTISEMENT - CONTINUE READING BELOW
On what her brothers told her about guys: "Not much actually. They just told me that if I have a boyfriend I should tell them and they're going to kill him! Hahaha!"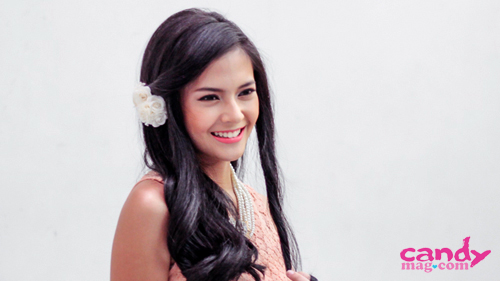 On the best things she's learned from working on Niño: "That you should learn to be mindful of the things and the people around you, not only about yourself. "
ADVERTISEMENT - CONTINUE READING BELOW
On what she thinks abouts working with Miguel Tanfelix: "It was actually very easy to work with him because I've known him for a very long time already. We've also worked with each other for a lot of shows that's why whenever I get to be with him, I'm really comfortable."
Are you a huge fan of Bianca? Share your thoughts in the comments or tweet us @candymagdotcom. Let's dish about all things prom!