The first YouTube FanFest happened in the country last week and we got to chat with some of the biggest names in the vlogging world during the event. Present at the Marriott Hotel were Kurt Hugo Schneider, AJ Rafael, Joe Sugg, Caspar Lee, Oli White, and Macy Kate. Joining them were the country's very own vloggers Chicser, Lloyd Cafe Cadena, Mich Liggayu, Abra, Ana Victorino, and Bogart the Explorer. We hope you were there, too, Candy Girls, because it was an event to remember.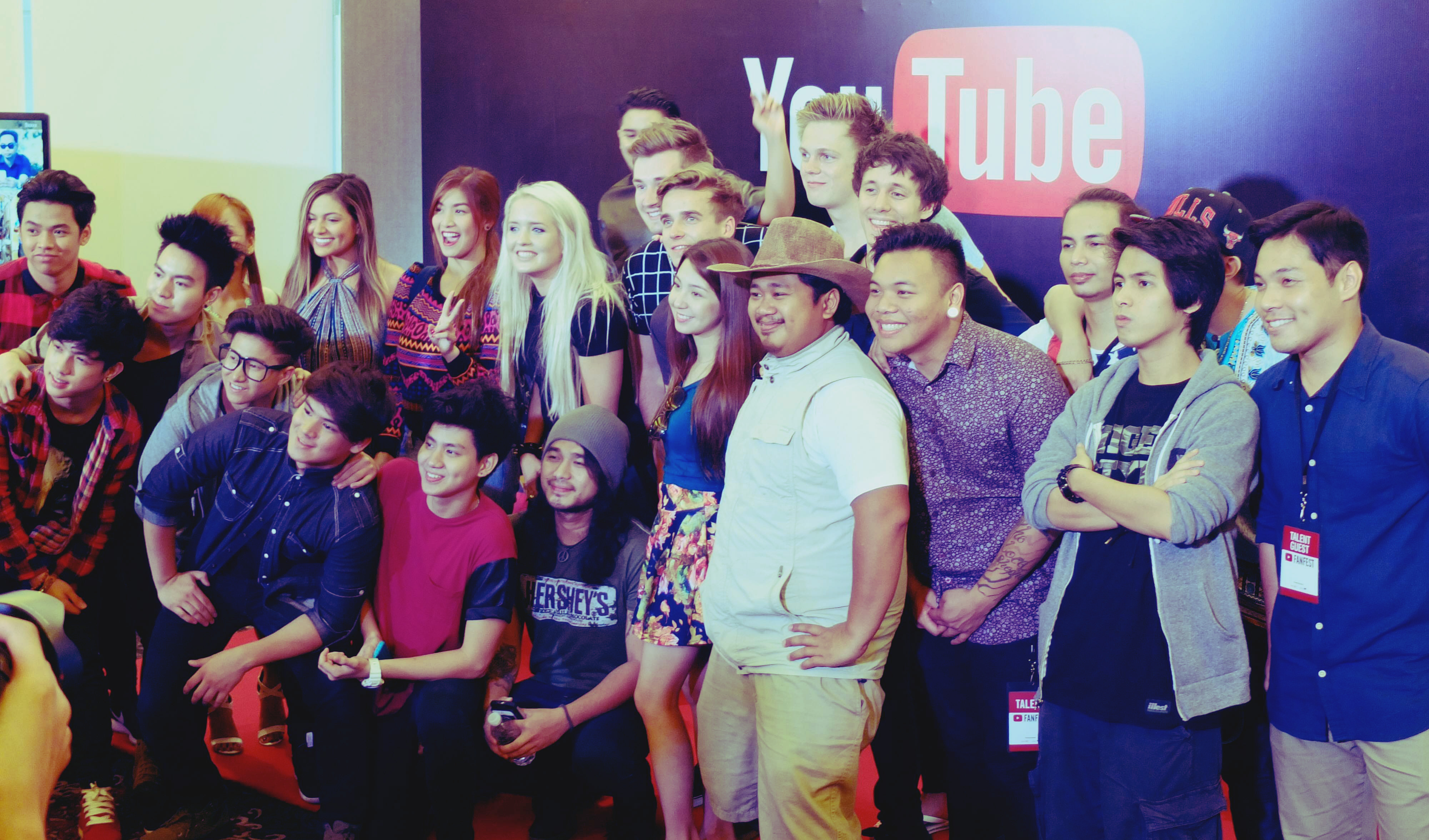 ADVERTISEMENT - CONTINUE READING BELOW
A few members of the press got lucky and were invited to a presscon before the YTFF. We were super happy to get to ask and chat with one of your fave bloggers and cyber celebrities Bethany Mota. We really learned a lot from her—like her best beauty tip (make sure you get back on the site this week, because we'll be making an article on that, too!) and how to deal with haters—and we're sharing them with you here. Grab your pens and notebooks, girls. Make sure to take down notes if you want to follow Beth's footsteps of inspiring teens everywhere.
1 Do what you love.
"I just really love anything that I can really put my creativity into. That's what I want to do for the rest of my life no matter where it may be, whether on YouTube or now that I have a clothing line where I'm able to express my creativity as well."
ADVERTISEMENT - CONTINUE READING BELOW
2 Don't ignore the simple things because they can be the most inspiring ideas you can share.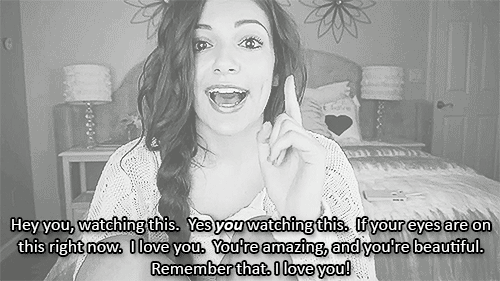 via sweaterweatherrx.tumblr.com
"It's really funny because sometimes I'll come up with this new idea. I think it's so groundbreaking and everyone's going to love it, and it doesn't do as well as I think it's going to. I think what it all comes down to with my audience is what they really love is seeing that authentic side of me and just day to day things. I've done a video that's just a 20-minute film of me just giving them a tour of my room. That got more attention than videos that took me a week to do. I kind of need to balance that with the things that I love to do which are the things that take longer to create and then also showing things that don't take too long to create. I think that's a nice balance for me."
ADVERTISEMENT - CONTINUE READING BELOW
3 Getting back at your haters won't solve anything, so save your energy.
"I actually remember when I got my first hate comment I was like, 'Yes! I got my first hate comment.' But then after a while, they'll say that one thing that really gets to you and you'll be like, 'Okay, it's going down right now.' But that's the thing that I kind of had to fight with in that I realized that lashing back to them makes it so much worse and it doesn't make the situation better at all. So what I learned to do now is either not respond to negative comments or respond to it in a positive way."
4 But if you need to respond to them or really address them, do so with kindness.
ADVERTISEMENT - CONTINUE READING BELOW
"There's this one person who would constantly comment on all my videos and just find something negative to say no matter what it was. Then finally, one day, I sent that person a message and I was just very nice to them and didn't say something negative. Then directly after that, the same person that was hating on me for months became someone who loved my channel and completely apologized. Whenever I would get a hate comment after that, they would defend me. Sometimes I think that's just a cry for help, maybe they're having a bad day, and just wanted to take it out on someone."
ADVERTISEMENT - CONTINUE READING BELOW
5 Most importantly, don't forget who you are.
"I'd say don't take [the comments] personally, even the positive ones. I kind of learned to accept compliments but not take them to heart, just like I don't with negativity because I know who I am and no one can tell me differently. "
Were you at the YTFF last week, too? Let us what you loved most about being there in the comments or via Twitter @candymagdotcom. We always love hearing from you. :)