Reading a good book can make you feel like you're off to somewhere magical, and seeing your favorite characters come into life before your eyes is like meeting your long-time online friends. Thankfully, as more Wattpad stories are turned into films and series, more people can experience the best of both worlds. Whether you want something to binge-watch or a quick movie to pass the time, a Wattpad adaptation is exactly what you need! You can watch the following adaptations with your family, close friends, and maybe even a *special* someone. 
Below, we have rounded up six Filipino Wattpad adaptations you shouldn't miss:
He's Into Her is a series adaptation of Maxinejiji's novel of the same name. It was produced by Star Cinema, which partnered with ABS-CBN and the streaming platform iWantTFC. The story revolves around the headstrong and kind-hearted Maxpein del Valle (played by Belle Mariano) and the school's resident bully Deib Lohr Enrile (played by Donny Pangilinan.) The series was so well-received by viewers that its second season lasted 16 episodes, which is far longer than the initial ten episodes of the first season. 
ADVERTISEMENT - CONTINUE READING BELOW
2. Teen Clash
From the studio that brought us Exes Baggage, Alone/Together, and Fan Girl comes an upcoming iWantTFC Wattpad series adaptation about high school and the clash of the sexes. The book on which the series will be based was written by iDangs. Teen Clash will be directed by Gino M. Santos and Jayda Avanzado's first lead role. Other names in this series include Markus Patterson and Aljon Mendoza.
3. Luv Is: Caught In His Arms
VentreCanard's Wattpad story with the former title In the Arms of Five Hot Jerks will premiere on GMA-7 very soon. The series will be top-billed by the love team Sofia Pablo and Allen Ansay and will include several fresh faces. The story centers on Florence Celestina Almero's stay with the Ferells in her efforts to escape an arranged marriage.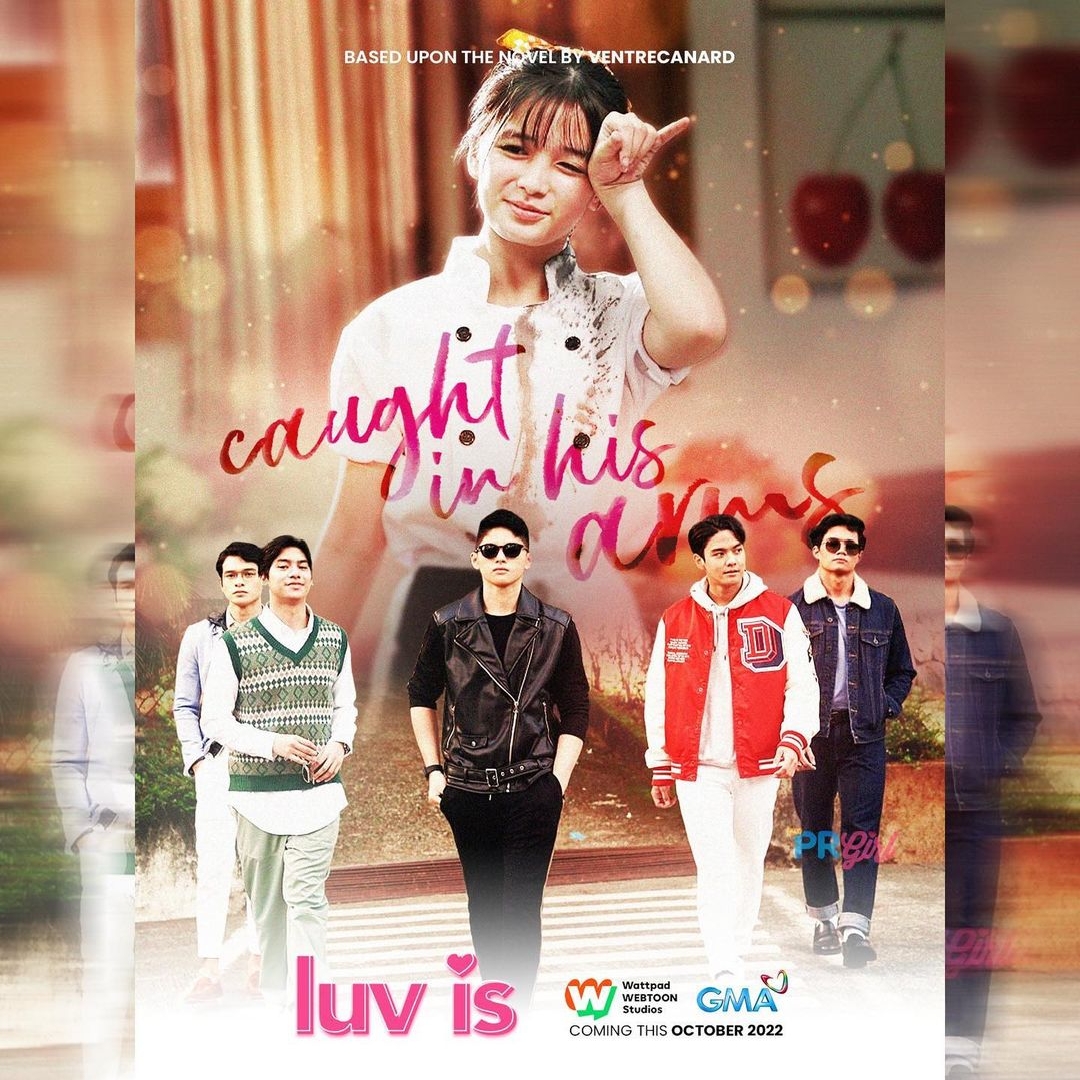 4. The Rain in España
Just this July, Wattpad author and content creator Gwy Saludes posted on her IG a text message thread involving the main characters of her widely read University series. A few days after Gwy's post, Viva opened their auditions for the movie. There is still no news beyond that, but better keep your ears open for this highly-anticipated movie.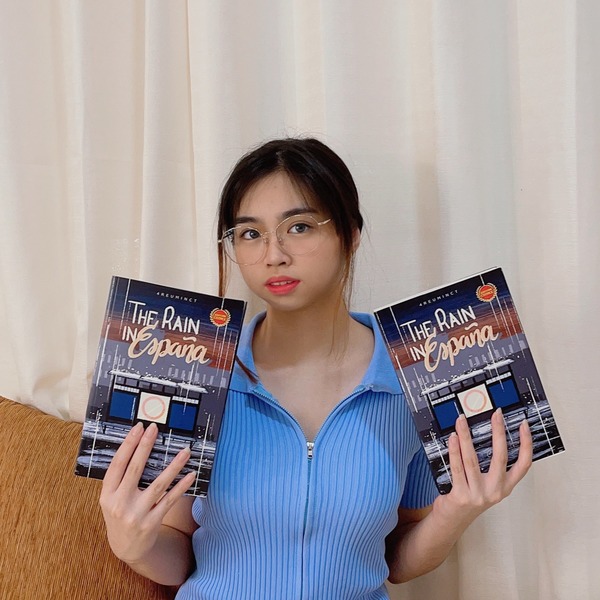 5. Kiss Master
After the success of He's Into Her, Star Cinema decided to adapt another Wattpad story titled Kiss Master. Jamille Fumah's story follows a once heartbroken Sussie and the arrogant CEO of a huge company who used to be lovesick over her. Its lead stars are Kyle Echarri, Joao Constancia, and Wattpad princess Kaori Oinuma (who was already in two other Wattpad series adaptations, BTW). In an interview with PEP, Kyle let it slip that we will find out more details about the show soon. It was announced in May that the series marks the first co-production between Wattpad and Kumu. 
ADVERTISEMENT - CONTINUE READING BELOW
6. The Four Bad Boys and Me
This is an eight-episode comedy-drama series that will ensure laughter and kilig. First posted on YouTube back in 2020, this was Kaori's first appearance in a Wattpad series adaptation. Alongside her were Rhys Miguel Eugenio, Aljon, Mark Rivera, and Jeremiah Lisbo. This was produced by Star Cinema and was based on Ma. Cristina G. Lata's Wattpad web story, which is now being published under Summit Media's Pop Fiction.