We all dream of having our own Y/N moment. Delulu jokes aside, it's low-key fun to daydream about being noticed by your bias during a concert or bumping into your crushie at a bookstore. Still, we do have to acknowledge that most times, those dreams just stay as dreams for many of us fangirls. Ouch.
Unless, of course, you're God's favorite like Belle Mariano. In case you haven't noticed, this Gen Z star is the quintessential example of the Y/N character. She's been noticed by a decent number of her fave international artists before, plus she's also *allegedly* dating one of the country's most famous heartthrobs. Need we say more?
Ahead, we've listed down all the times Belle lived out the Y/N life and made us all jealous:
1. When Belle was named an Outstanding Asian Star at the 17th Seoul International Drama Awards, she happened to share the stage with Outstanding K-pop Idol awardee Kang Daniel. Eagle-eyed netizens also pointed out that they talked to each other briefly after Belle received her award and gestured at the singer. 
ADVERTISEMENT - CONTINUE READING BELOW
2. Belle could barely contain her kilig when she finally met former Rivermaya frontman Bamboo Manalac last June 2022. Bamboo apparently knew her name even prior to their introduction, and Belle also got the chance to shake his hand! 
3. The chances of an international celebrity responding to your Instagram DMs are zero to none. Belle is the one and only exception to this rule, seeing as to how Emily in Paris actor Lucas Bravo messaged her on IG three years ago.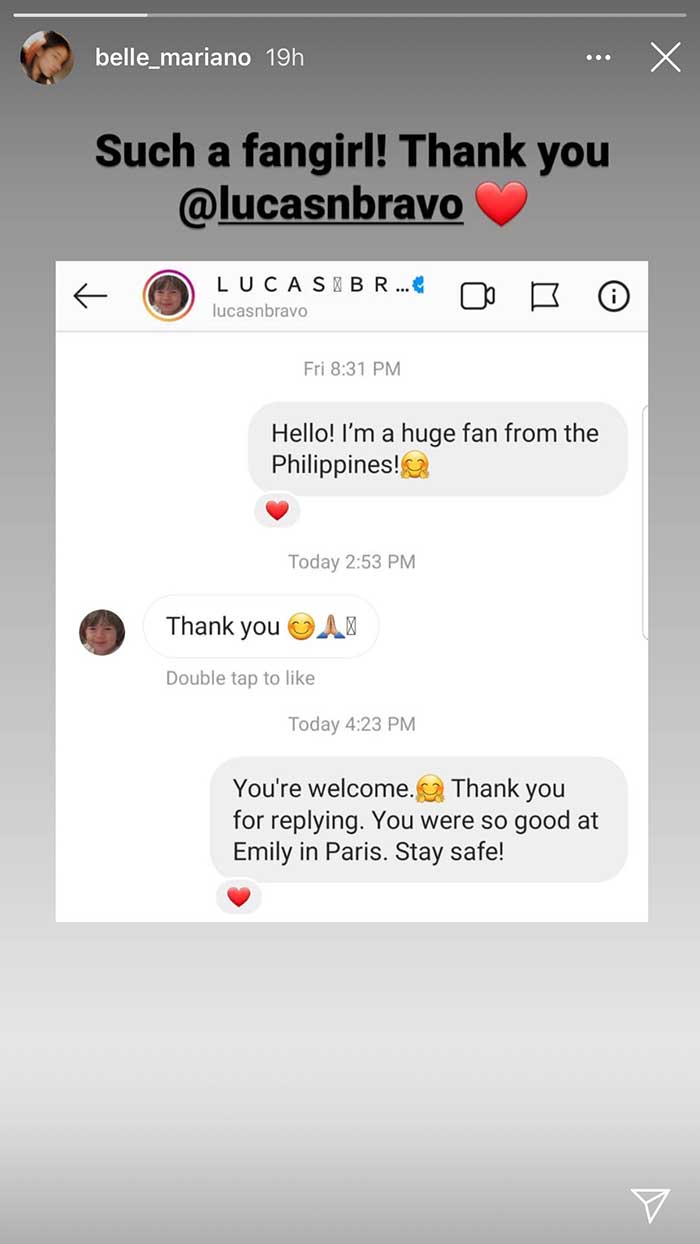 4. Just last month, Belle went to one of Post Malone's concerts in America and ended up meeting him after the show. Yup, sana all.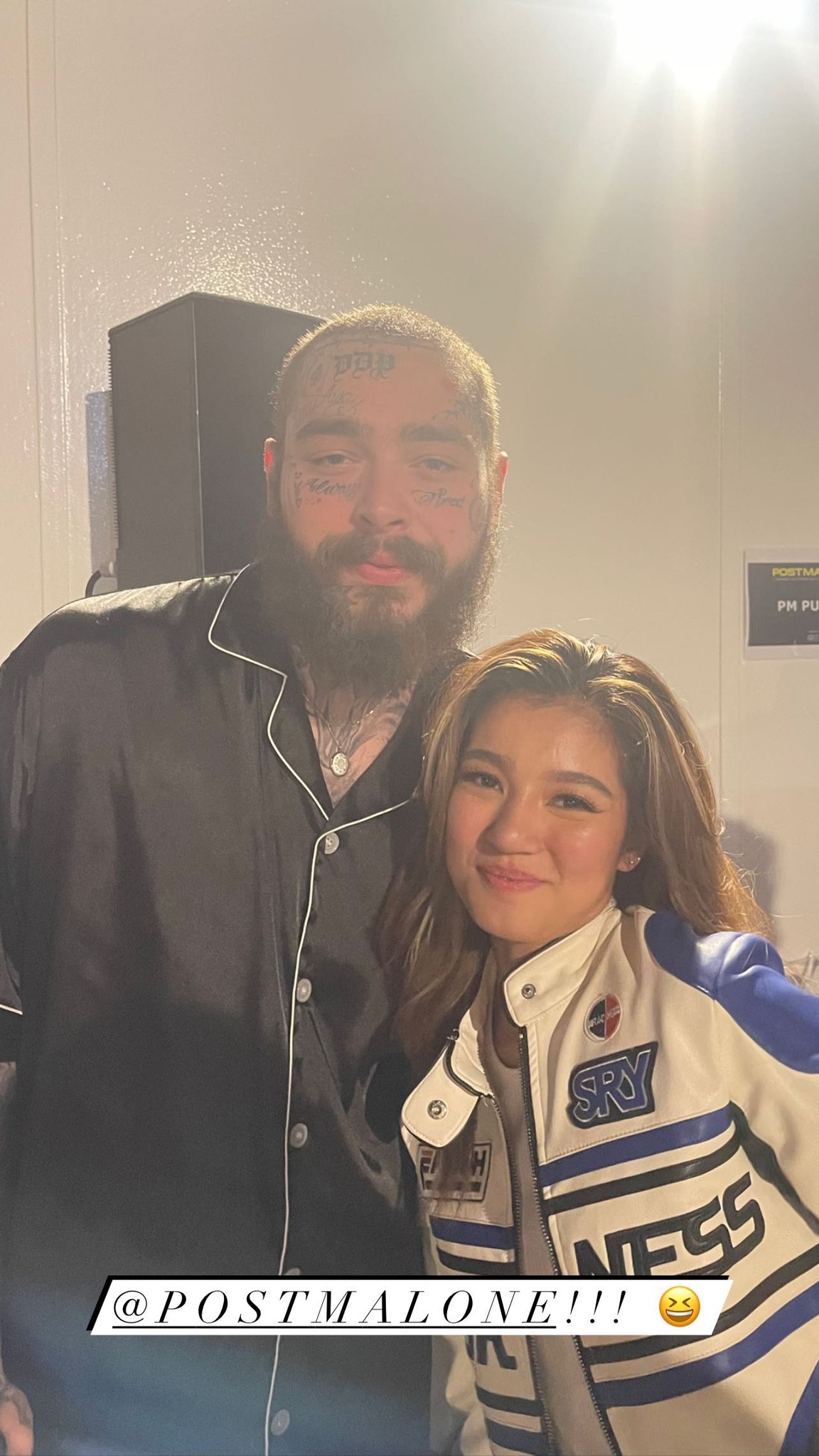 5. Although Donny Pangilinan hasn't confirmed his official relationship status with Belle, he's always so sweet to his on-screen partner. Case in point: He took the most adorable photos with Belle during their US tour last year! "First tour with you, and you did amazing as usual. Here's to more tink," Donny captioned a photo of them seated across each other.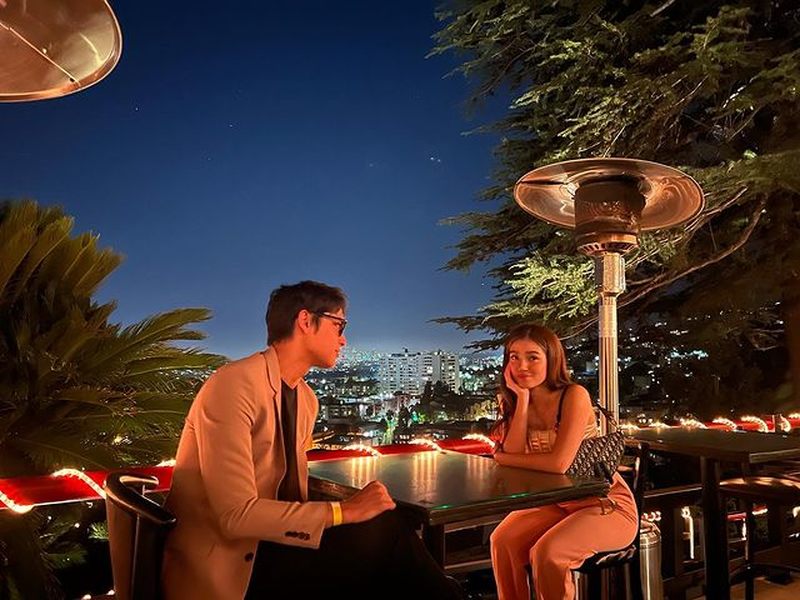 That same day, he also posted another photo of Belle looking all pretty and dolled up during their trip. Sounds like something from a Wattpad fanfic, right?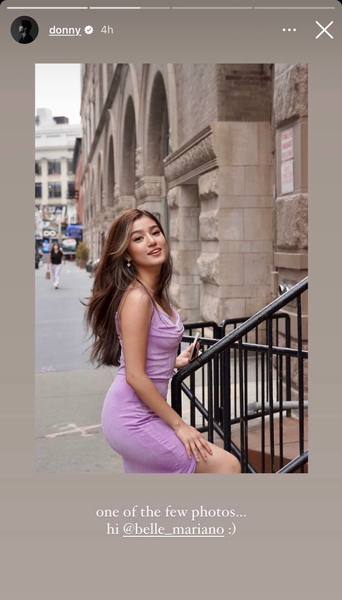 ADVERTISEMENT - CONTINUE READING BELOW