Dealing with insecurities is an uphill battle for many teens. If you constantly pressure yourself to reach impossibly high standards, Gen Z actress Belle Mariano has an important reminder for you: It's okay to be imperfect. 
In her latest YouTube vlog, Belle blessed us with some ate advice in response to her fans' queries online. One of her Twitter followers asked her for advice on dealing with physical insecurities. 
"I get insecure a lot Belle, especially with the way I dress up myself and my body insecurities. Do you have some [pieces] of advice on how to deal with insecurities?" the user asked.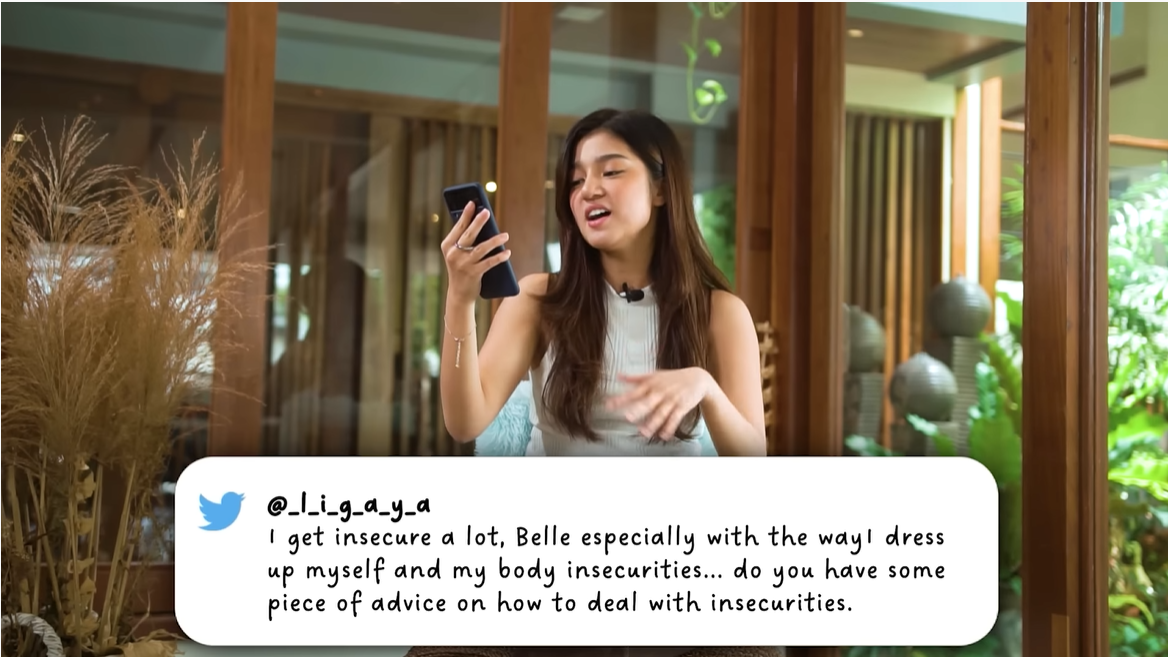 ADVERTISEMENT - CONTINUE READING BELOW
In true big sister fashion, Belle gently encouraged her fan to wholly accept herself, regardless of her imperfections. "You have to learn how to love yourself more, and most especially your flaws," she explained. 
Belle also reassured her that flaws make us who we are, so we should just learn to embrace them wholeheartedly. "Just because you have flaws, it doesn't mean you're not beautiful. It actually is the reason why you're beautiful because it makes you authentic, it makes you yourself," she added.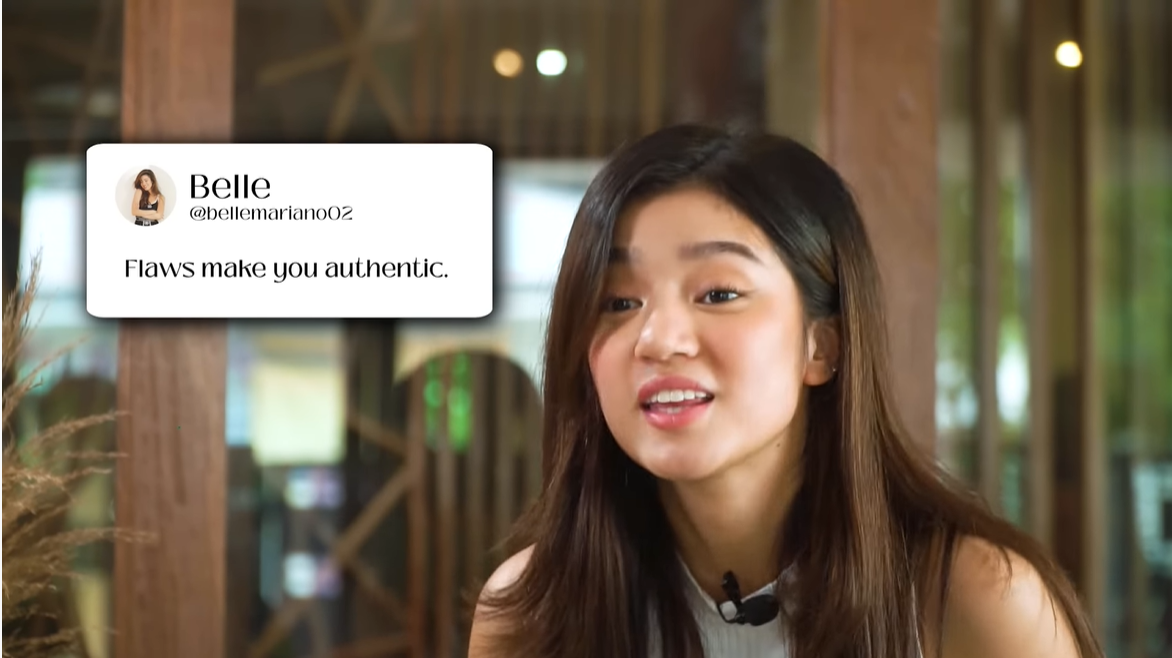 "Ang daming kamahal-mahal sa'yo, sana lagi mong isipin 'yan," she concluded. "Self-love isn't selfish." We couldn't have said it better, Belle! 
Previously, Belle has also opened up about feeling insecure due to hate comments and online bashers. Fortunately, she soon realized that the only opinion that matters is her own.  "I came to a realization din na I won't be able to fulfill my purpose if tinitingnan ko 'yung sarili ko the way they see me. I should see myself, my identity in God," she shared in a past interview. 
You can watch Belle's full vlog here: