Fame is definitely a double-edged sword as it results in someone being subjected to irrational hatred and young celebs are no exception. For instance, naysayers used to make Belle Mariano insecure about her acting skills. Although the award-winning actress is not fond of directly engaging with bashers, there were times she retorted in the *kindest* way possible and spoke about how she deems the negative comments.
Ahead, we rounded up six instances wherein Belle Mariano served the best clapbacks to her bashers:
1. Belle proved that she's an unbothered queen when she gave the ~wittiest~ answer during the "Couch Talk" segment of HIH Extras. When asked how she deals with haters, she simply responded: "Do I deal with them? Done!" Her interviewer-slash-love team partner Donny Pangilinan topped it off with "Period! Exclamation point!"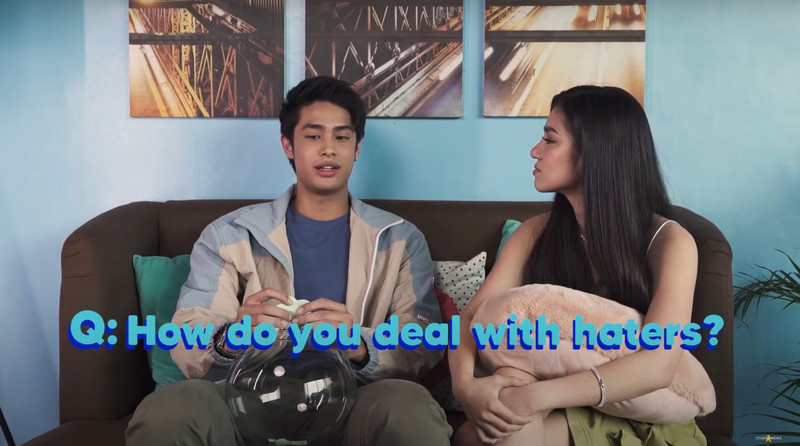 ADVERTISEMENT - CONTINUE READING BELOW
2. We can also tell that Belle retained her authentic self when she took the "Retweet or Delete" challenge. While reading some of her past tweets, she said still resonates with her statements about not seeking validation from others as well as reciprocating people's love for her. "Totoo naman, I mean don't…why would you focus on the negative, diba? Why would you put your energy on the negative when you can focus on the good ones—the things that make you happy?" she elaborated.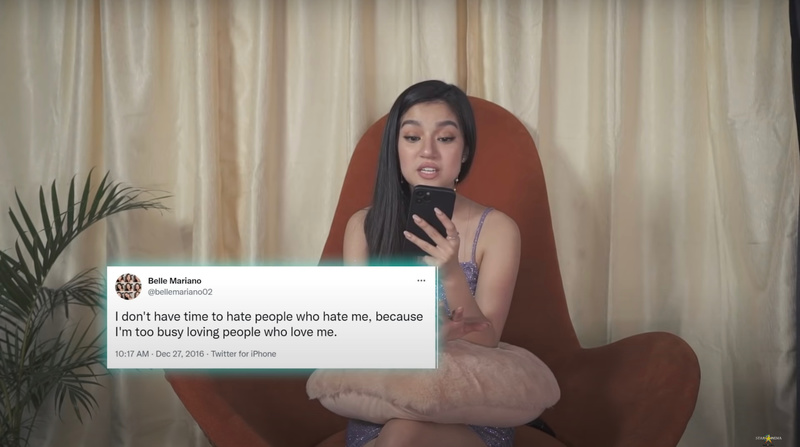 3. Last year, she also shut down her bashers by thanking them for watching her Kumu livestream. "Sa lahat po ng nagsasabi ng negative comments, thank you still for watching my live," she calmly responded.
4. During an online interview, Belle eloquently shared that she's open to constructive criticism. For her, it's people's way of expressing *tough love*. "I just don't let it affect me or sometimes if I do, I take it as constructive criticism, something that will help me improve 'cause I feel like hindi naman pwedeng lahat maganda lang yung comments sa'yo diba? ...Maybe that's their way of [showing] tough love," she said.
ADVERTISEMENT - CONTINUE READING BELOW
5. Belle also tries her best not to let the negativity affect her. In an interview earlier this year, she has spoken about the importance of knowing one's self and core, as well as focusing on what matters most. "Surround yourself with positive people because I feel like the ones around you are the biggest influences in your life. We can't blame them because we all have different preferences and opinions. It's just a matter of respect and I feel like there's just a lot of hate going around so why don't we just spread kindness. It's so easy to be kind," she mused.
ADVERTISEMENT - CONTINUE READING BELOW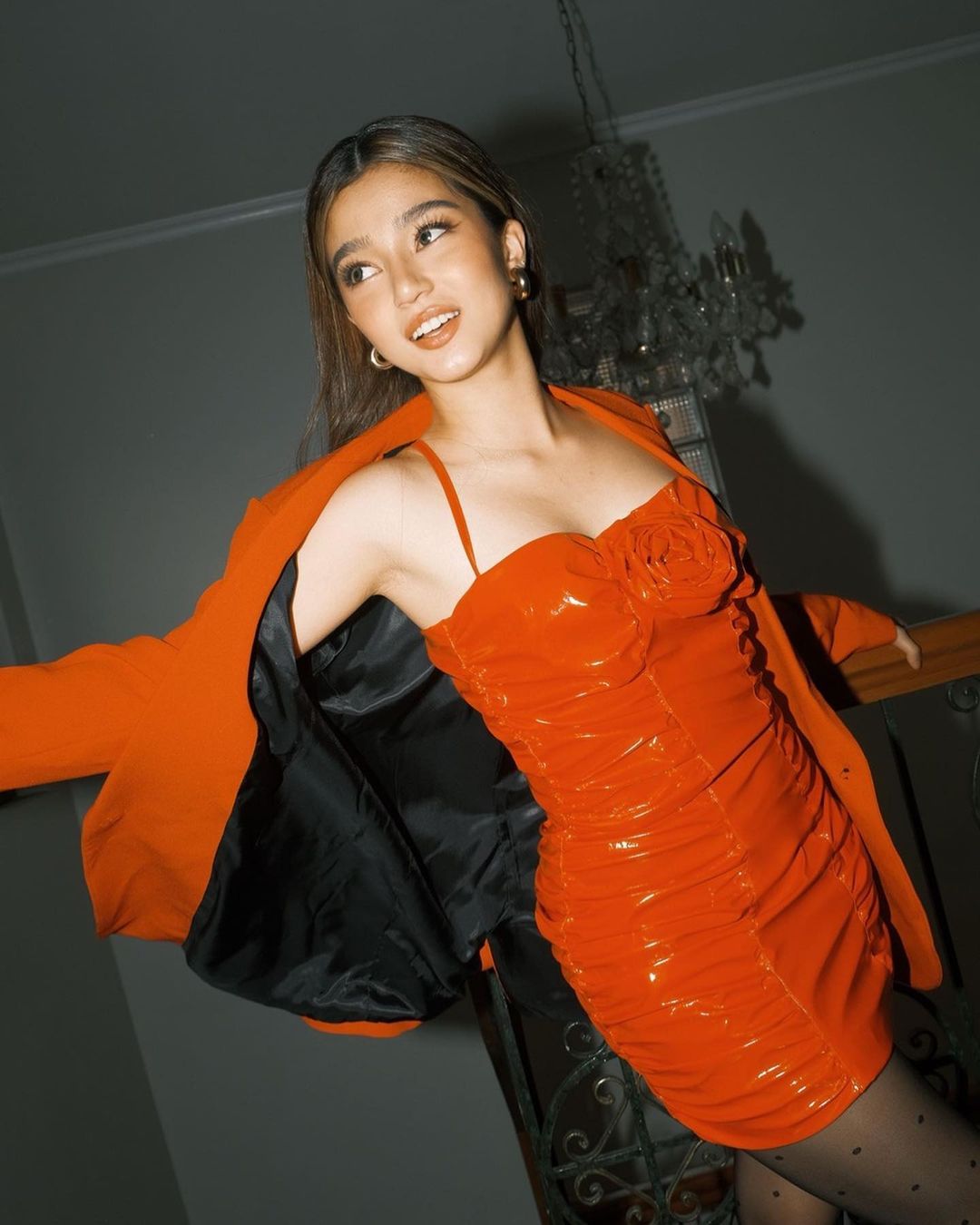 6. During an interview in May, she shared about a time when she almost let the hurtful comments get the best of her. "Medyo na-carry away na rin ako sa mga sinasabi nila na, 'You can't do Max.' Hindi ko kaya," she said but she also realized that she shouldn't dwell on it. "I came to a realization din na I won't be able to fulfill my purpose if tinitingnan ko 'yung sarili ko the way they see me. I should see myself, my identity in God," she shared.
ADVERTISEMENT - CONTINUE READING BELOW