All Access
Being a Zombie is Pretty Rad, You Guys
No more retouching your roots. Ever.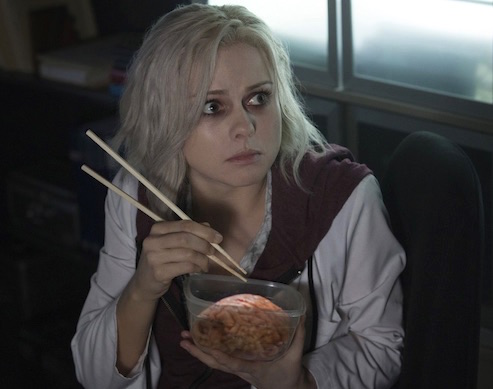 PHOTO The CW/ETC
Just when you thought we've reached the zombie saturation point in pop culture comes a fresh new show about the living dead. Meet Liv Moore, a medical resident who always followed the rules until she picked the wrong party to go to and turned into a zombie. Now that she needs brains to live and not turn into a scary, raging zombie, she quits school to work at a morgue, where she also gets her groceries. Smart girl! Being a zombie and keeping your identity a secret is difficult to say the least, but there are a few perks.
1 You literally become what you eat.
One side effect of eating brains is that Liv also takes on the personality of the people she samples. One minute she's a passionate artist and the next she's a sociopath. Liv turns this side effect into an opportunity to help find the people who killed her food source. Quid pro quo.
ADVERTISEMENT - CONTINUE READING BELOW
2 Platinum blond hair is easy to maintain.
Because it's now Liv's natural hair color.
3 No need for sunscreen.
ADVERTISEMENT - CONTINUE READING BELOW
Because no matter how much time she spends under the sun or how much tanner she sprays on, Liv's skin will return to a deathly white.
4 You can chug a whole bottle of Tabasco.
Extremely spicy food is the only thing Liv can taste.
5 You'll no longer be afraid to walk alone at night.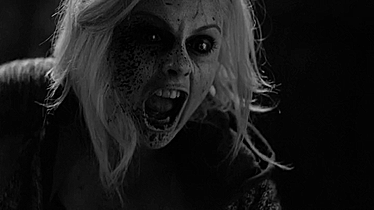 via do-not-sit-next-to-dennis.tumblr.com
ADVERTISEMENT - CONTINUE READING BELOW
If anyone dares to harass Liv, she can just go on "full-on zombie mode."
6 There's nothing like zombie humor.
And having a friend to share the laughs with.
7 Finding love in the time of zombies is like discovering the rest of the world is black and white, while he's in screaming color.
Liv's new zombie guy "could turn out to be nothing or everything," but at least he's making her heart (skip a) beat again.
Catch iZombie on ETC, Wednesdays at 9pm.
Many of our favorite K-drama actors right now actually started out as idols!
Thailand rethinks its elephant strategy.
Who else wants a basket full of mojos?
We're hoping to see more of these in different LGUs!
Sometimes, no matter how hard you try, some people just won't vibe with you, and that's totally fine.
Have you tried the #ComeAroundMeChallenge?
The cheerleading docu-series is a phenomenon.
A lot of them are dirtier than a toilet seat.
The kind of wholesome content we all love to see.