All Access
Beauty and the Beast Celebrated Each of Their Character's Differences
Not just Belle's!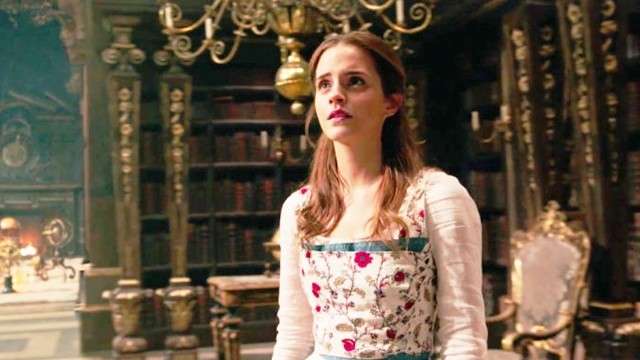 IMAGE Disney
My first Beauty and the Beast encounter was through a book my mom gave us. I read it a hundred times (okay, that's an exaggeration. Twenty times, maybe?) because I fell in love with Belle and her unique character.
Unlike other Disney princesses at that time, she was no damsel in distress. She loved books and helping out in her father's work. She didn't allow people's labels to affect her. And she took charge, rushing to her father's side to save him from the Beast. 
Which was why when news came out that UN Women Goodwill Ambassador Emma Watson was playing Belle in the live-action adaptation, I got too excited. I expected the same things from this year's movie, but I was pleasantly surprised when I got so much more. This version of Beauty and the Beast celebrated everyone's differences, not just Belle's and the Beast's! It showed each character's depth, teaching us that there's so much more to what we can see.
ADVERTISEMENT - CONTINUE READING BELOW
It was nice to see Belle taking charge, inventing a simple washing machine to help her do the laundry faster, and finally coming to terms with what happened in her family. She also stood her ground and refused to get married to the famous Gaston, who wanted a family, a wife (to massage his tired feet after a long day!), and himself. 
Speaking of Gaston, his sidekick, LeFou (played by Josh Gad), stole the spotlight from him with a revelation that made us understand him and love him better. If you're a big fan of the story, you'll be cheering for him all the way, even when he was fighting for Gaston against the castle crew and when he finally gets the freedom he deserves in the end.
The castle crew also had their own shining moments, not just during "Be Our Guest," which was so magical, BTW! We loved how each of them allowed who they are to lead the Beast in the right way, towards his happily ever after. Mrs. Potts (Emma Thompson) may be too much at times, Cogsworth (Sir Ian McKellen) may be snappy and sarcastic most of the time, Lumiere (Ewan McGregor) may be too happy and idealistic, but who they are and how each of their characters complemented each other reminded us of how important our uniqueness is; that if we only learn to be with each other, we'll do something better. 
ADVERTISEMENT - CONTINUE READING BELOW
And finally, how can we forget the Beast (Dan Stevens). We loved how he was able to smile and laugh and be playful with Belle. It was beautiful to see him come to life even before his transformation back to a human being and a handsome prince. As what was said before, life has nothing to do with your looks. It is everything you have in you that brings out life in other people, too.
As for the rest of the characters, you just have to go and watch the movie. We promise you won't be disappointed. The live-action adaptation of Beauty in the Beast is not just a movie, it's an experience of watching your childhood dreams come to life. ♥
Beauty and the Beast is now showing in cinemas nationwide.
Here's a list of amazing, albeit fictional, personalities from another world that inspire us to be our authentic selves.
I will have to say that it is by far one the best decisions I have made in my whole life.
Isa is part of Candy Rookies 2020, a group of influential and aspirational college students handpicked to represent #GenerationCandy in the year to come.
It's the best time to pick up a new hobby and put those notebooks to use.
We can't handle this breakup!
For days when you need an instant outfit inspo that's still campus-appropriate.
It could very well be one of the world's largest volcanoes.
From consistently badmouthing another friend behind their backs to making snide comments sneakily disguised as compliments, here's how to deal with a tricky friendship.
From sisig to bulalo, the North has a lot to offer.
Even college students like us can apply for freelance creative jobs while we're still going for that diploma!
These simple practices, when done consistently, end up being worth a lot.
It can actually *shatter* your cartilage.