ICYDK, the Miss Universe Philippines coronation night is only days away. On September 30, we'll finally get to see who among the 30 delegates takes home the crown to represent the Philippines on the global pageant stage.
One aspiring Miss Universe Philippines titleholder is entrepreneur and content creator Ayn Bernos. The 26-year-old beauty queen has always been open about her dream to enter the pageant scene, not just for herself but also for the rest of her fellow morenas who want to see themselves represented in the pageant scene.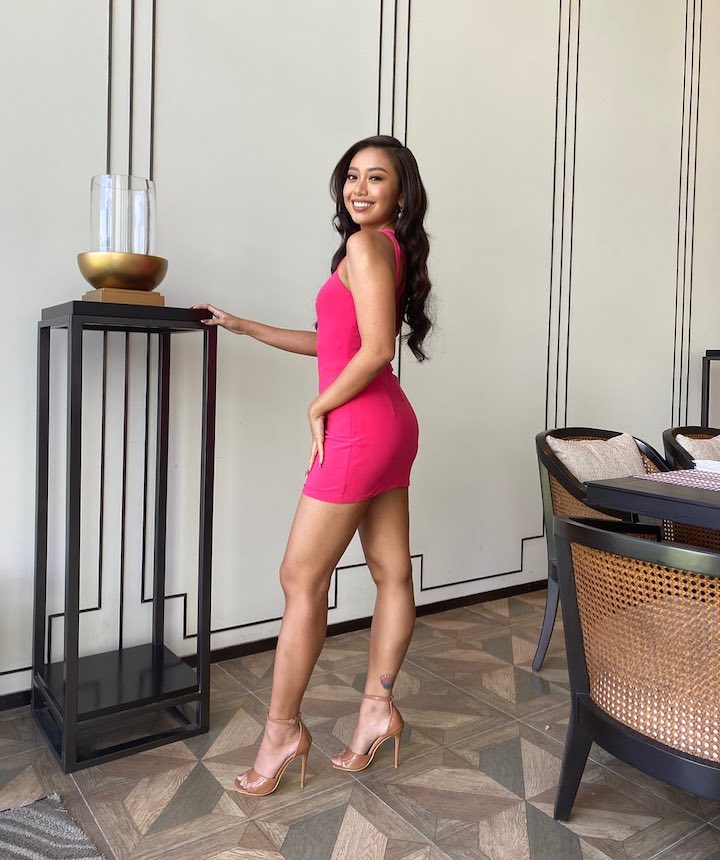 But before winning the hearts of many during this year's competition, it seems Ayn already had prior experience with Miss Universe years ago, and even crossed paths with Miss Universe 2015 Pia Wurtzbach.
In a birthday greeting for Pia which she posted on Instagram, Ayn shared a throwback pic with the beauty queen and recalled how they first met. At that time, Ayn was working backstage at the Miss Universe 2016 event as part of the production team, and all along, she thought that it would be the closest thing to a Miss Universe stint she'll ever have. "I was 22 years old and I thought this was the closest I could get to the Miss Universe experience. I was just so happy to be there and to have met her!" Ayn shares.
ADVERTISEMENT - CONTINUE READING BELOW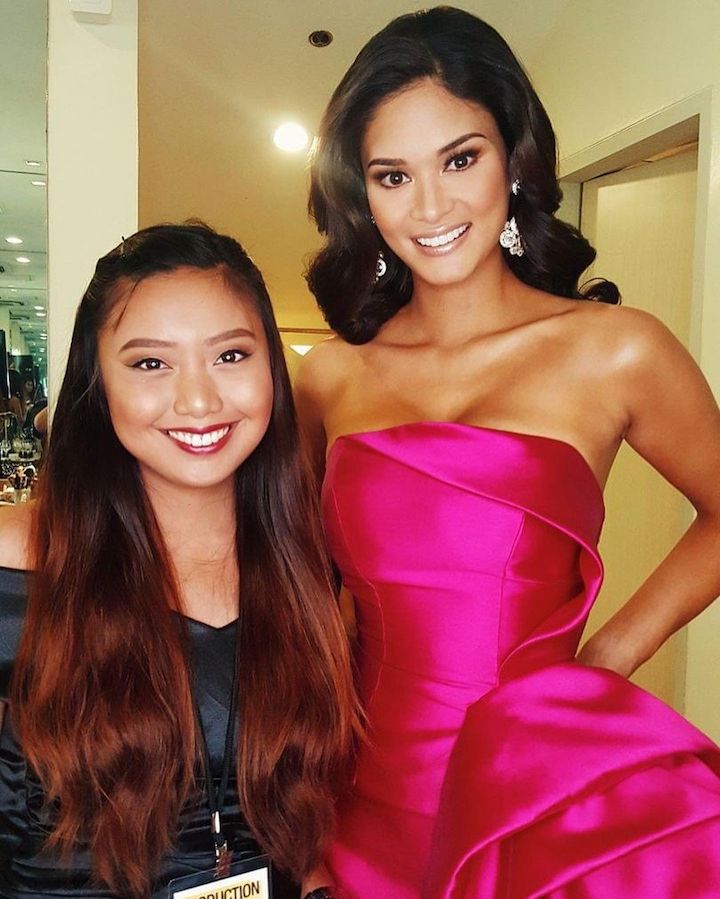 Little did she know that she'd actually qualify to become a beauty queen years later and reach the highly awaited coronation night! Aside from sharing the backstory, Ayn also thanked Pia for being an inspiration to her. She writes, "Thank you for inspiring us not just with your beauty, but also with your relentless fighting spirit, Pia! The way you dreamed out loud allowed other women like me to also dream out loud."
Since joining Miss Universe Philippines 2021, Ayn has consistently been excelling in the pageant's five challenges. She finished second in the Headshot Challenge and Video Introduction Challenge, third in the Interview Challenge, fourth in the Runway Challenge, and sixth in the Casting Challenge.
READ MORE:
7 Things to Know About Your New Favorite TikToker, Ayn Bernos
Ayn Bernos on Joining Miss Universe PH 2021 As a 5'3"-Tall Delegate
Ayn Bernos Slams Comment Saying She Has a "Mental Health Problem" for Joining MUP
10 of the Best Motivational TikToks from Ayn Bernos