ICYMI, Ricci Rivero and Andrea Brillantes recently made headlines after the basketball star has confirmed their breakup. However, Ricci found himself embroiled in controversy when he was *spotted* on beauty queen Leren Mae Bautista's Instagram story. This led to accusations that he had allegedly *cheated* on the Kadenang Ginto actress.
"I own up to the mistake of not making my relationship status public because I felt there's no need to add up to what were going through. Please respect our decision to keep it to ourselves so that we can preserve what's left of our friendship," Ricci said in a tweet. "I hope let's stop creating your own versions and dragging other characters into these false accusations. I am sorry for whatever disappoinments it may have caused you - for everyone's peace of mind, please allow ourselves to heal and move on peacefully without hate and pain."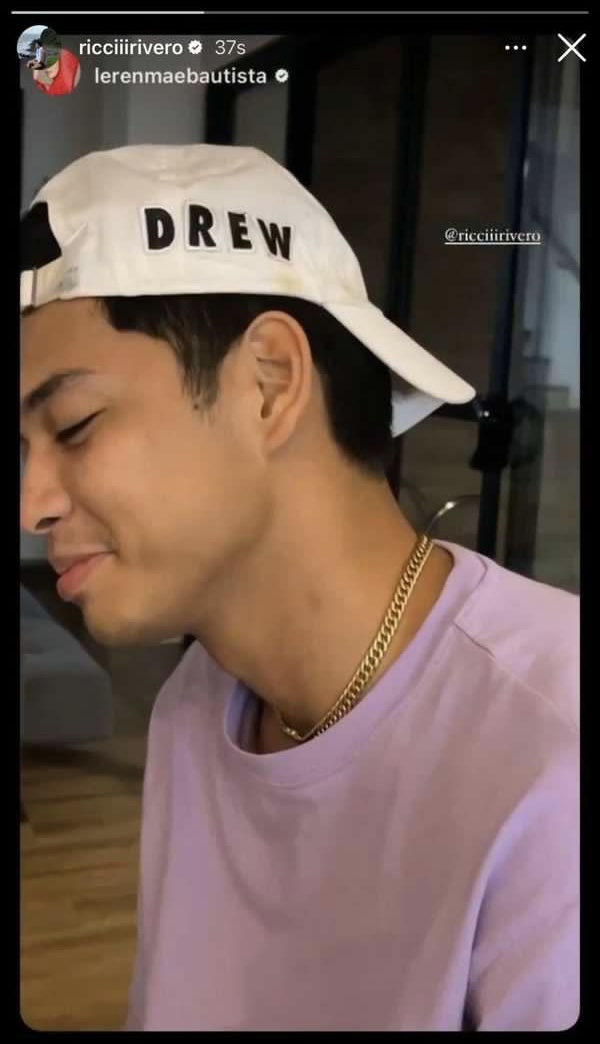 Adding fuel to the fire, Awra Briguela, Andrea's BFF, has been posting cryptic messages on Twitter, leading netizens to speculate that they are directed at Ricci.
"[Tama ka na] gaslighter, manipulative, [cheater]," she tweeted. "Akala mo talaga ang linis."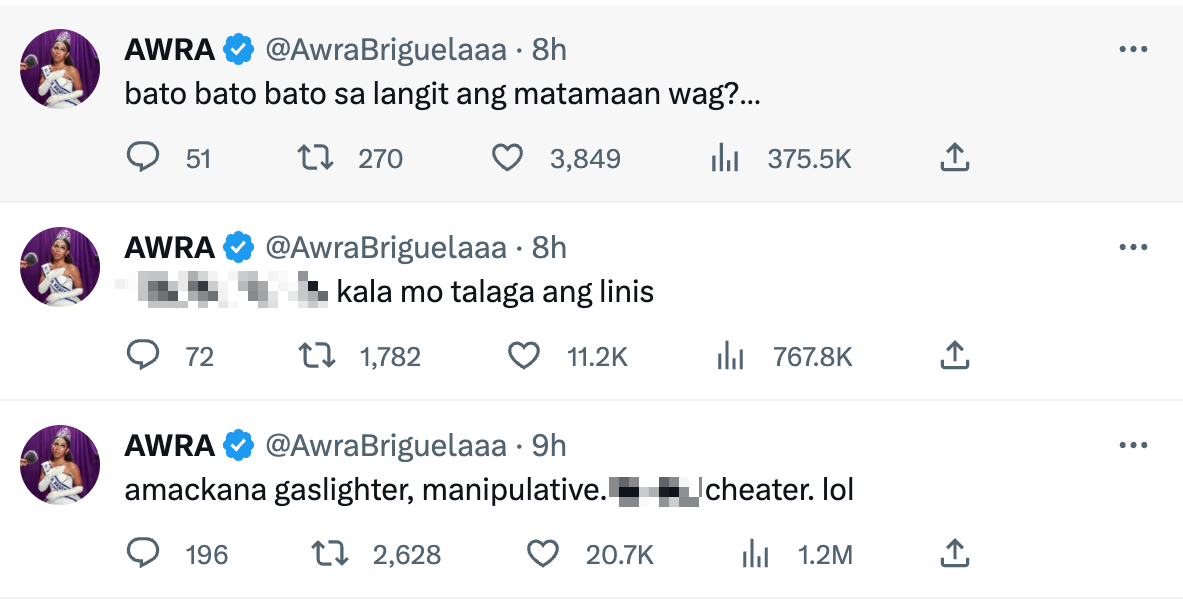 ADVERTISEMENT - CONTINUE READING BELOW

"Ikaw na ikaw to @ricciiirivero," says one netizen.


As of writing, however, Andrea has not commented on the issue.