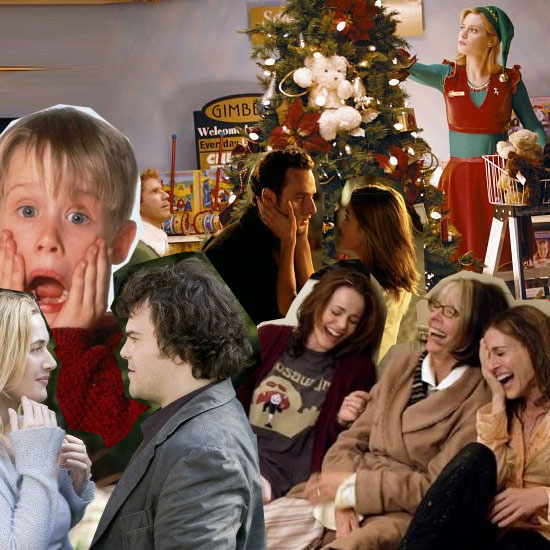 | | |
| --- | --- |
| | The Holiday. I loved Jack Black and Kate Winslet's video rental shop scene (with that Dustin Hoffman cameo!). —Marla, Editor In Chief |
| | Home Alone! I love the part where he ordered pizza. It still cracks me up even if I've watched it a million times. —Steph, Art Director |
| | While You Were Sleeping. I super love the moment when Lucy (Sandra Bullock) and Jack (Bill Pullman) were walking together in the snow and they started to slip and fall flat on their butts. It was such a fun, silly moment when they started to realize they were falling in love. #FEELS! —Angel, Managing Editor |
| | Love Actually. Andrew Lincoln's big moment never gets old. </3 —Dyan, Entertainment and Features Editor |
| | The Holiday! My favorite moment is when Kate Winslet's character gets told, "Iris, in the movies, we have leading ladies and we have the best friend. You, I can tell, are a leading lady, but for some reason you're behaving like the best friend." #Preach —Kaye, Editorial Assistant |
| | I love Elf! One of my favorite scenes in the film is when Will Ferrell joins in on Zooey Deschanel's singing in the shower (borderline creepy, I know. Haha!). "Baby, It's Cold Outside" always makes me feel warm and fuzzy inside! —Macy, Web Managing Editor |
| | Home Alone and Love Actually. Both are classics in my book. —Erin, Web Fashion and Beauty Assistant |
| | The Family Stone. The scene where they all get together during the first Christmas after their mom's passing always makes me cry a little. —Ayessa, Web Editorial Assistant |
What about you? Leave us a comment or tweet us @candymagdotcom to join the conversation!
ADVERTISEMENT - CONTINUE READING BELOW
ADVERTISEMENT - CONTINUE READING BELOW