Stop whatever it is you're doing, Candy Girls, because Ariana Grande's Christmas EP just dropped! Yesterday, she gave us a preview on Instagram and SnapChat, and we couln't wait to listen to all of them since. Just goes to show that she is, well, this generation's Mariah Carey. Don't worry, we're still listening to "All I Want For Christmas" this year.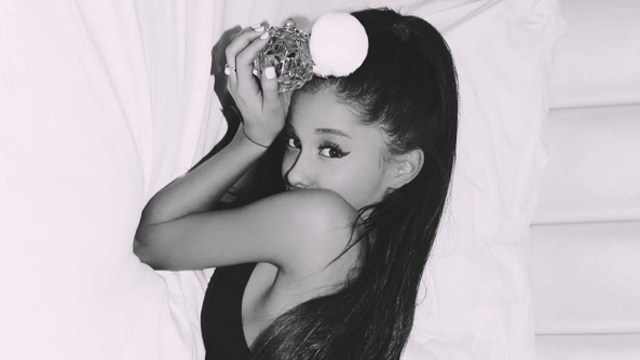 ADVERTISEMENT - CONTINUE READING BELOW
Titled Christmas & Chill, the EP includes six jolly tracks perfect for this season—and they're all originals. We're currently crazy about "Wit It This Christmas" and "True Love." So good! You go, Ariana! Time to sit back, sip your favorite cup of hot chocolate, and just chill while these songs are playing on the background. Thank you for this, Ari!
READ MORE:
Yasss, Ariana Grande's New Music Video Is Here
Ariana Grande Launches a Lippie Line
Ariana Grande Went Platinum Blonde And She Looks Gorgeous
Which one's your favorite so far? Let's talk in the comments! :)