All Access
This Is How Much Apple iPhones Cost Around the World
Ranked from the cheapest to most expensive.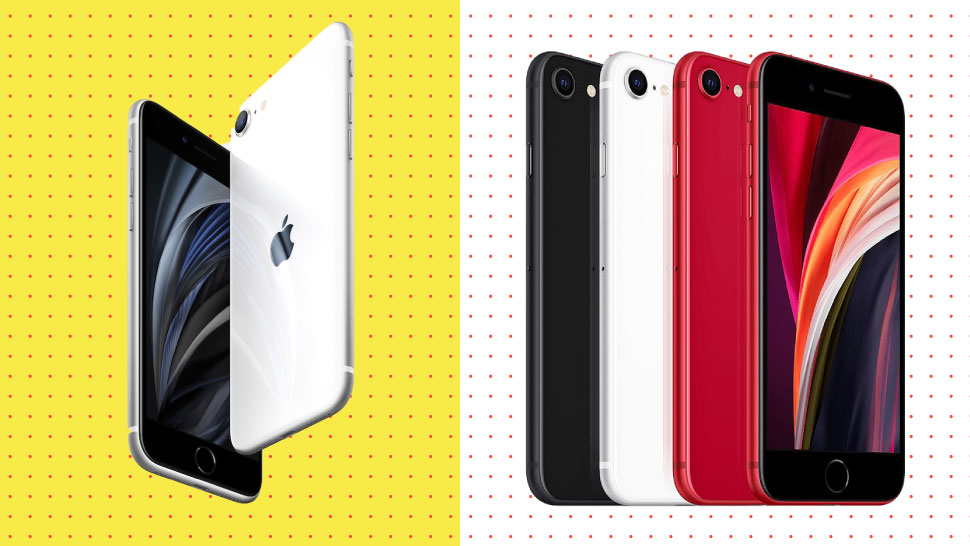 IMAGE APPLE PH
The Mac Index is a website that lists Apple products and their respective prices in countries all over the world, both in Philippine peso and the country's currency. For this list, we chose the top 15 countries and their prices for each iPhone model in Philippine peso, arranged from the cheapest to most expensive (tax not included). We also placed the Philippine price next to the phone model for comparison.
Check out how much iPhones cost around the world:
ADVERTISEMENT - CONTINUE READING BELOW
iPhone SE (2020) (64 GB) - Philippines (P26,490)
U.S.: P20,213 (U.S. $399)
Japan: P21,121 (44,800 yen)
Canada: P21,469 (C $599)
Hong Kong: P22,217 (HKD 3,399)
South Korea: P22,621 (550,000 won)
Mexico: P22,786 (MEX $10,999)
Singapore: P23,101 (SGD 23,101)
Malaysia: P23,227 (RM 1,999)
Thailand: P23,355 (14,900 baht)
UAE: P23,433 (1,699 AED)
Switzerland: P23,311 (CHF 449)
Australia: P24,160 (A $799)
New Zealand: P24,295 (NZ $799)
Taiwan: P24,419 (NT $14,500)
Czech Republic: P25,730 (12 990 CZK)
iPhone 11 (64 GB) - Philippines: P47,990
Canada: P35,088 (C $979)
Japan: P35,265 (74,800 yen)
U.S.: P35,411 (U.S. $699)
Mexico: P36,252 (MEX $17,499)
Australia: P38,675 (A $1,199)
Thailand: P39,030 (24,900 baht)
Hong Kong: P39,211 (HKD 5,999)
China: P39,351 (¥5,499)
Malaysia: P39,494 (RM 3,399)
Russia: P40,614 (59.990 RUB)
Norway: P40,230 (8.490 NOK)
UAE: P40,674 (2,949 AED)
South Korea: P40,718 (990,000 won)
Singapore: P40,899 (SGD 1,149)
New Zealand: P41,019 (NZ $1,349)
iPhone 11 Pro (64 GB) - Philippines (P67,990)
Canada: P49,424 (C $1,379)
Japan: P50,351 (106,800 yen)
U.S.: P50,609 (U.S. $999)
Mexico: P51,789 (MEX $24,999)
Sri Lanka: P50,361 (191,800 SLRs)
Hong Kong: P56,206 (HKD 56,206)
Thailand: P56,272 (35,900 baht)
Australia: P56,416 (A $1,749)
Norway: P56,815 (11.990 NOK)
Malaysia: P56,923 (RM 4,899)
South Korea: P57,170 (1,390,000 won)
UAE: P58,191 (4,219 AED)
Singapore: P58,696 (SGD 1,649)
New Zealand: P59,263 (NZ $1,949)
Czech Republic: P59,402 (29 990 CZK)
iPhone 11 Pro Max (64 GB) - Philippines: P73,990
Canada: P54,442 (C $1,519)
U.S.: P55,675 (U.S. $1,099)
Japan: P56,480 (119,800 yen)
Mexico: P56,968 (MEX $27,499)
Norway: P61,553 (12.990 NOK)
Australia: P61,254 (A $1,899)
Malaysia: P61,570 (RM 5,299)
Hong Kong: P62,088 (HKD 9,499)
Thailand: P62,542 (39,900 baht)
South Korea: P63,751 (1,550,000 won)
UAE: P63,984 (4,639 AED)
Singapore: P64,036 (SGD 1,799)
Czech Republic: P65,344 (32 990 CZK)
New Zealand: P65,344 (NZ $2,149)
Russia: P67,694 (99.990 RUB)
For more information, check out The Mac Index website.
ADVERTISEMENT - CONTINUE READING BELOW
CONTINUE READING BELOW
Recommended Videos
This story originally appeared on Spot.ph.
* Minor edits have been made by the Candymag.com editors.
What are other women empowering moments you remember?
Get to know Dani Go in this Q&A with Candymag.com
Netflix's Moxie is all about finding your voice. *Spoiler alert if you haven't seen it yet*
It seems Pasig City residents are eager to work with the LGU!
We take a look at some of the most inspiring fictional women locally and internationally.
'Mom and I have worked so hard to get to where I'm at.'
It's all thanks for their common love for making coffee.
They once received a lot of hate for their dark skin, but they rose above it and are now leading the shift in society's beauty standards.
First of all, you will be laughing so hard with each episode. Surprise!
Some important life lessons...
The frustration is real with these dramas!
From The Candy Bulletin Community