Fresh off her first-ever digital concert, Anji Salvacion has been enjoying a great deal of fame and success. While the 19-year-old has seemingly made her dreams come true, she revealed in a press conference for her concert earlier this month that she actually almost quit showbiz *for good* two years ago. 
"That was during the pandemic and when the [ABS-CBN] franchise was closed," she confessed. "The second time that I was doubting myself was when I was about to go home and everything was just tearing apart."
Despite all the challenges she faced at the time, Anji remained hopeful. "Even if these challenges almost got me to stop but at the end of the day, I want to thank God nahimasmasan Niya ako. He gave me a sign that I should stay. Grabe talaga yung prayers. I'm so thankful na God really was there for me even at the lowest point in my life," she revealed.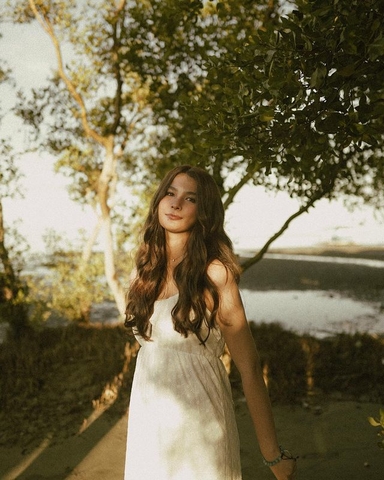 ADVERTISEMENT - CONTINUE READING BELOW
Aside from her faith, she also had her mom to thank for always reminding her to keep her head held up high: "I'm just so thankful to my mom for always reminding me that I'm not alone and I shouldn't give up."
The 19-year-old singer and actress shared that she was also thankful for all the challenges she faced during that time as they undoubtedly made her stronger.
"It made me who I am today and it made me a strong woman. I'm so thankful that I get to share with others and inspire them to never give up. If life beats you up, at the end of the day you should stand up and set dreams for yourself. Always dream big and never give up on your dreams," she concluded.
Congratulations on the success of your first-ever concert, Anji!