Following Angelina Cruz's first movie role in Love is Color Blind alongside the new-gen phenomenal love team DonBelle, Angelina delves into another project—a music-related one! She sings about that feeling when you struggle to move on after a breakup in her new single, "Ayoko Lang" under Universal Records Philippines.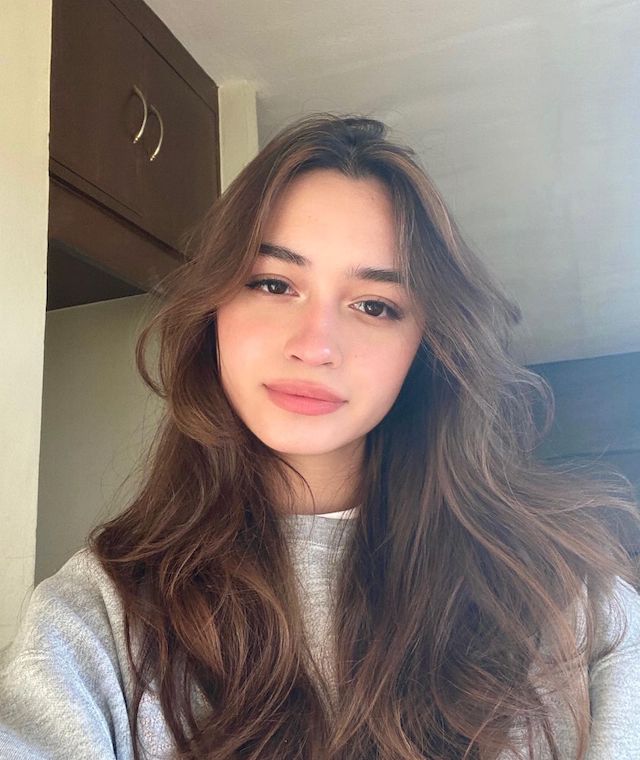 ADVERTISEMENT - CONTINUE READING BELOW
Together with her new track, the record label also released a video on its YouTube channel where Angelina answered questions from fans. One fan asked a relationship-related question: "What is your favorite green flag in a person?"
Angelina gave a short answer that is so on point. She said, "Consistency and open-mindedness." We stan a queen who sets the bar high! If you're wondering about what Angelina's thoughts are when it comes to love, she also answered more love-related questions from her fans on a ~deeper~ level. Read on to find out.
Angelina Cruz Shares Her Thoughts on Love
When asked whether she believes love is complex, Angelina agreed. "Yes, I believe love is complex. I feel like something like love doesn't come easy. Love is having to compromise. You're really showing your vulnerable side," she shared.
On deciding when it's time to let the person you love go, Angelina had quite a mature but realistic take. She said, "When you realize na one-sided siya, and you realize na you're the only one giving." We totally felt this! 
On a similar note, her take on whether letting go or staying is harder is actually on point. "To let go is harder because it's the right thing to do. Even though to stay even if it hurts may seem a safer and less risky choice, it'll be bad in the long run."
One fan also asked what lessons she got from her mom Sunshine Cruz. Angelina revealed her favorite, and we thank her for this simple reminder for anyone entering a relationship. She said, "To learn to love yourself before loving others."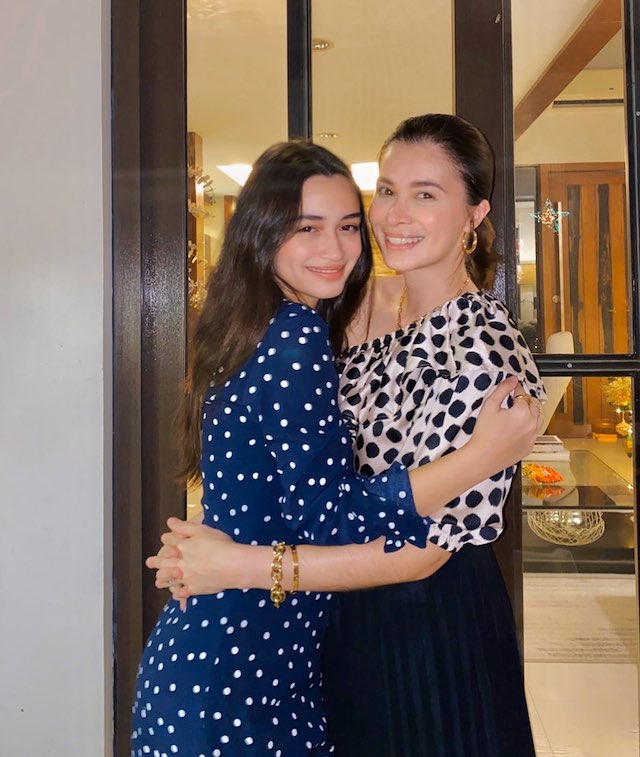 ADVERTISEMENT - CONTINUE READING BELOW
In response to another question, she also spilled the tea on the craziest thing she did for the one person she loves. According to Angelina, "It reached a point where I was not confident about myself anymore." But it seems like whatever happened in the past made her wiser in love. She assured her fans that she's doing well right now. We are so here for this glow-up!
Watch the entire video here:
READ MORE:
Angelina Cruz Is a Consistent Dean's Lister and Mom Sunshine Had the Sweetest Reaction
Sunshine Cruz Looks a Lot Like Her Daughter Angelina When She Was 14 Years Old
Angelina Cruz Will Inspire You to Wear Floral Bikinis on Your Next Beach Trip
Here Is Angelina Cruz's *Exact* Routine for a Rosy Fresh-Faced Makeup Look