Earlier this year, Brad, James, Connor, and Tristan got us all jumping, dancing, and singing along as they performed our favorites from their first album like "Can We Dance," "Wild Heart," and "Somebody To You." We'd never forget that epic night with The Vamps, and we've been holding on to the promise they've made (that they'd come back next year) as if it was the world's last slice of pizza.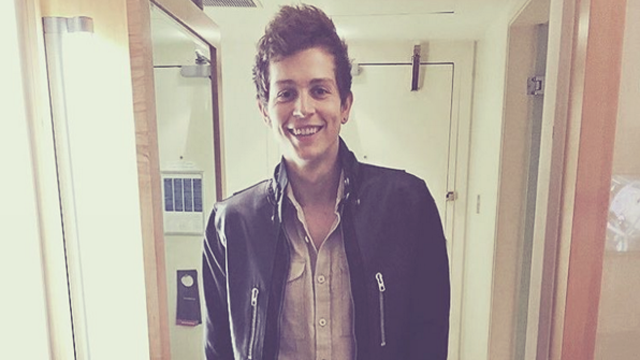 A whole tour, a killer second album, and literally 365 days later (who's counting with us?), The Vamps are coming back to Manila, and this time, with Before You Exit and The Tide in tow. We're beyond excited, and we know you are too! So when we got the chance to have a chat with James, we thought we'd share it with all you Candy Girls. Listen in on our convo below.
Do you still remember the Manila show?
"Yeah! It was really good."
ADVERTISEMENT - CONTINUE READING BELOW
What was it like to hear your fans sing your songs back to you?
"It was crazy. It was good, knowing we had fans from halfway across the world."
During the show, you guys made a promise that you'll come back the next year! Do you remember that?
"Yes and we are! We're coming back on tour for the next album. We're really excited!"
READ: Can You Guess Which The Vamps Member Loves Taylor Swift's Red?
What are you most excited about regarding your upcoming tour?
"We have a new album, we can't wait for that. It's been a while since we sang new songs."
Tell us about Wake Up.
"It definitely has this '80s vibe. We got to work with great people like songwriter Ammar Malik and producer and songwriter Steve Mac."
It's a bit different from Meet The Vamps, what made you decide to go in this new direction?
"We've been listening to what's been happening in the music scene and to bands like The Police and artists like Taylor Swift*."
*James once told us in a previous interview that he's a massive fan of T-swift. He's a Swiftie like us!!
READ: Brooklyn Beckham Is In The Vamps' Music Video For "Wake Up"
What's your favorite song from Wake Up?
"Be With You!"
Is there anything you'd like to let your Filipino fans know?
"You guys have been the most supportive fans. Thank you! We know that some of our biggest fans are from the Philippines and we're really excited to come see you next year on tour."
Don't forget to get yourself a copy of the lads' second album, Wake Up and see you all at the concert on January 30, 2016 at the Mall of Asia Arena!
READ: The Vamps Guys Know Exactly How You Feel About Zayn Malik Leaving One Direction
What are your favorite songs by The Vamps? Are you watching their concert next year? Let's talk in the comments! :)