We can't keep track of the many ways One Direction's Harry Styles actually inspires us. It's his style, the way he hit those high notes in "Drag Me Down" and "Infinity," his moves when he's awkwardly dancing during a 1D concert, and mostly, it's the way he treats every single person around him with kindness and warmth—the kind that Harold von Styles can only give.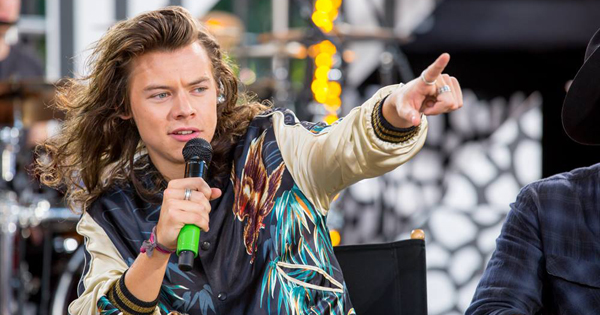 So when we read this bit of information that Inside Out director Pete Docter designed the Imaginary Boyfriend's character after Harry, we just can't handle it. Riley's imaginary bae's skinny jeans and hair were taken from the cutie. OMG, RIGHT??? *looks for clips of the imaginary boyfriend's scenes in Inside Out and studies its every move* (via SugarScape.com)
READ: Love Books and Harry Styles? This Twitter Account Is All You Need.
"[My daughter is] very much a One Direction fan. We were looking at the hairstyle and the tight-fitting jeans that are a little bit saggy around the middle," Pete said. "[Harry is] the greatest hits of what an imaginary boyfriend would look like. We asked a lot of people!"
ADVERTISEMENT - CONTINUE READING BELOW
We couldn't agree more because Harry is really the best (imaginary) bae anyone can ever have.
READ: Harry Styles and Taylor Swift Have More Things In Common Than You Thought
What do you think of Harry as your imaginary boyfriend, Candy Girls? Let's fangirl together in the comments!