The pandemic put a strain on many people's romantic relationships, but some couples have managed to keep their bond intact. Case in point: YouTuber Alliana Dolina has been in a long-term relationship with basketball star CJ Cansino (ICYDK, they've been together since senior high school!) and she shared the sweetest birthday message for him on Insta!
ADVERTISEMENT - CONTINUE READING BELOW
To share her appreciation for CJ, Alliana took to Instagram Stories to reminisce about how their relationship grew over the years—from Alliana praying for a guy "who'll just accept and love me for who I am wholeheartedly" to eventually meeting CJ a year later and going through life's obstacles together years after.
ADVERTISEMENT - CONTINUE READING BELOW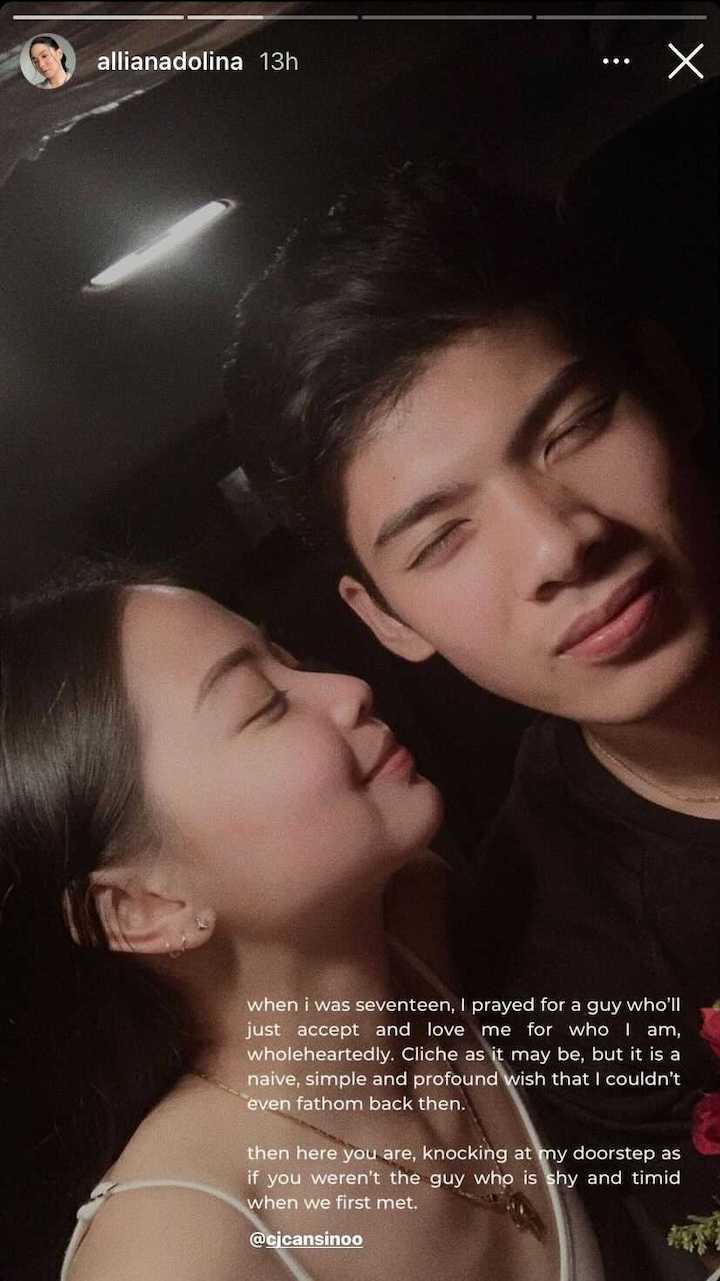 ADVERTISEMENT - CONTINUE READING BELOW
Alliana further opened up about their relationship in another IG story: "As I'm writing this, I realized there are days where everything will be overbearing, there are days where everything is slow & mundane, there are days when we will miss out because of misunderstandings but I thank God for it, for having the strength to get us thru the worst of times, and I'm thankful because I know you'll do the same, too."
She also thanked CJ for being with her through the good and the bad and hoped that they can continue to "take life day by day" together. "I'm just so happy that we're still here, looking out for each other, cruising into wherever life takes us. Happy birthday my love!" she adds.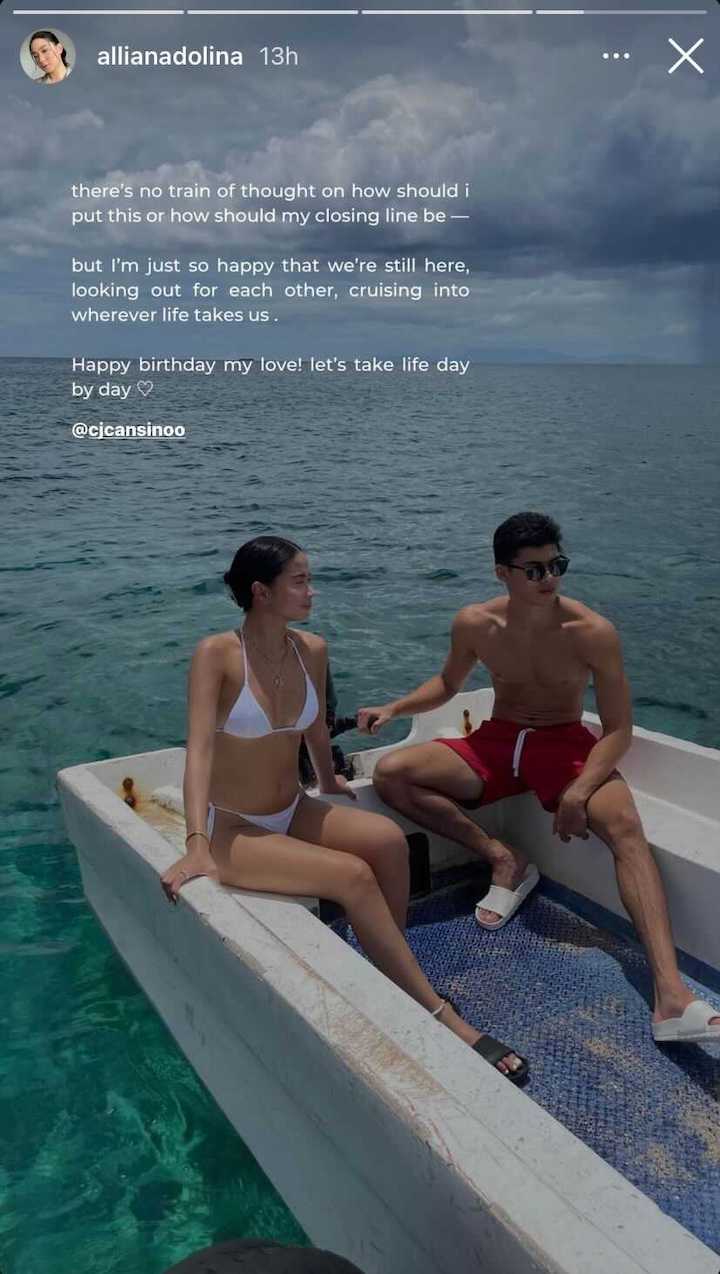 ADVERTISEMENT - CONTINUE READING BELOW
Long-time fans of Alliana and CJ would know that they first met as schoolmates at University of Santo Tomas. Alliana has shared in a vlog that CJ first introduced himself to her as a secret admirer on Twitter. During quarantine, the couple would often spend quality time virtually by FaceTiming or playing Call of Duty together. How cute can this relationship get?
Happy birthday, CJ!
READ MORE:
8 Things to Know About YouTuber Alliana Dolina
6 Alliana Dolina Outfits That Prove Sneakers Aren't Just for Streetwear
7 of the Best Couple Outfits We've Seen on Celebs and Influencers
Students on What Dating Is Like in the Pandemic: "We both needed to learn to be even more honest with our feelings"