Blame it on nostalgia or wishful thinking, but every time a new series bears the slightest resemblance to Gossip Girl, we can't help but latch on and hope for the best. Despite our collective finger-crossing though, Gossip Girl remains one of a kind, defending its Queen B status without so much as lifting a finger (a.k.a. doing a reboot like all our old favorites are these days), even five years after it went off-air. Here's a look at the shows that the internet (including us, sorry!) dubbed as the next Gossip Girl.
After bagging the role of a lifetime in a movie touted as the next big YA franchise, college student Paige Townsen (played by Bella Thorne) is thrown into the glitzy but sketchy world of Hollywood. Not only does she have to juggle a full course load and a hectic film schedule, she also has to deal with her conflicting feelings for her best friend and her co-star.
The verdict: Fame, glamour, secrets, schemes, and cute boys—it has all the elements of Gossip Girl, but something got lost along the way. Despite Bella Thorne's charm, Pretty Little Liars showrunner Marlene I. King's magic touch, and the major conflicts in the story that range from illicit affairs to covered-up crimes, the show lacks a certain weight and the snappy vibe to counteract it. Gossip Girl, on the other hand, had that undeniable swagger that said, we know this storyline is beyond absurd, but you're going to enjoy it, just trust us.
ADVERTISEMENT - CONTINUE READING BELOW
Best described as the fictional British monarchy gone wild, The Royals starts with the death of Prince Robert, heir to the throne, which affects the family in different ways. His brother, the new heir to the throne, grapples with his new responsibilities and the weight of the crown. His sister follows a path of self-destruction. His father questions the very institution that put his family in a place of power, and his mother makes one bad decision after another. 
The verdict: The Royals had a promising start. All that juicy intrigue kept us glued to our screens, discussing the latest scandal/s week after week. But it burned hot and fast too soon—with Gossip Girl, there were at least two solid seasons, almost 50 episodes, before the writers seemingly threw all caution to the wind. The king's death in the season one finale also threw things off balance in a way that we could almost hear the arguments behind the scenes as to what direction the show should take.
Dynasty
Talk about exclusive: This reboot of the '80s hit series follows a family that belongs to "the one percent of the one percent." Power play, blood vs. blood, family secrets, sneaky schemes, and obscene amounts of wealth—sounds very similar to Gossip Girl.
The verdict: It'll be out later this year. We're trying not to expect too much, but it's tough when you take into consideration that it's from the executive producers of Gossip Girl and The O.C. and the minds behind the original Dynasty.
Prep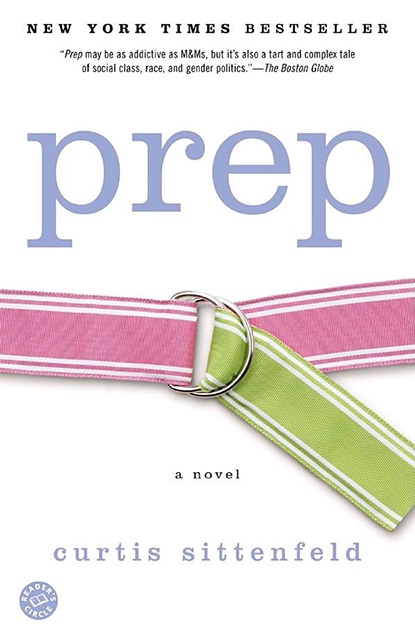 Based on Curtis Sittenfeld's best-selling debut novel about the painfully specific yet deeply relatable experiences of a 14-year-old, small-town girl who moves to a prestigious boarding school, Prep is being developed into a comedy on HBO by creatives who are partly behind the success of 30 Rock and Game of Thrones.  
The verdict: As much as the book is so good, it should be required reading for all ages, there's very little we know about the show. So instead of projecting our hopes of a Gossip Girl 2.0, we're going to wait until the show premieres. Who knows, it might have a totally different vibe or it might be *gasp* even better! We guess that goes for every new series: Similar they may be to other shows, each one deserves a fresh start and should be judged based on their own merits. Lesson learned!
ADVERTISEMENT - CONTINUE READING BELOW
What shows are you looking forward to watching? Any TV obsession you want to share with us? Leave a message below or tweet us @candymagdotcom!