Netflix's new hit drama All Of Us Are Dead may be focused on zombie apocalypse survival but it doesn't fall short when it comes to romance. One of our ~*ships*~ just revealed something about their kissing scene and it looks like the kilig went beyond the series!
In All Of Us Are Dead, Nam Ra (Cho Yi Hyun) is a cold-hearted class president as well as the top student in school. On the other hand, Su Hyeok (Park Solomon) is a reformed bully who doesn't pay attention in class but is everyone's BFF. Despite being polar opposites, they actually like each other (but they're too shy to show their feelings).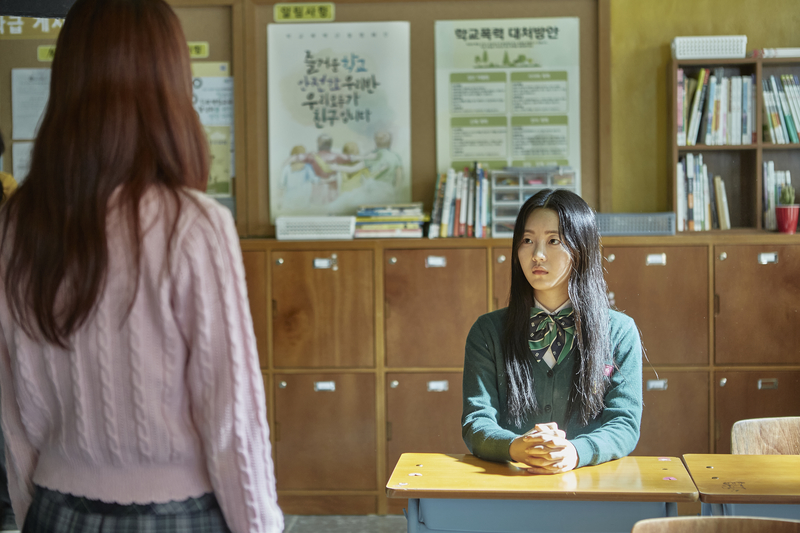 ADVERTISEMENT - CONTINUE READING BELOW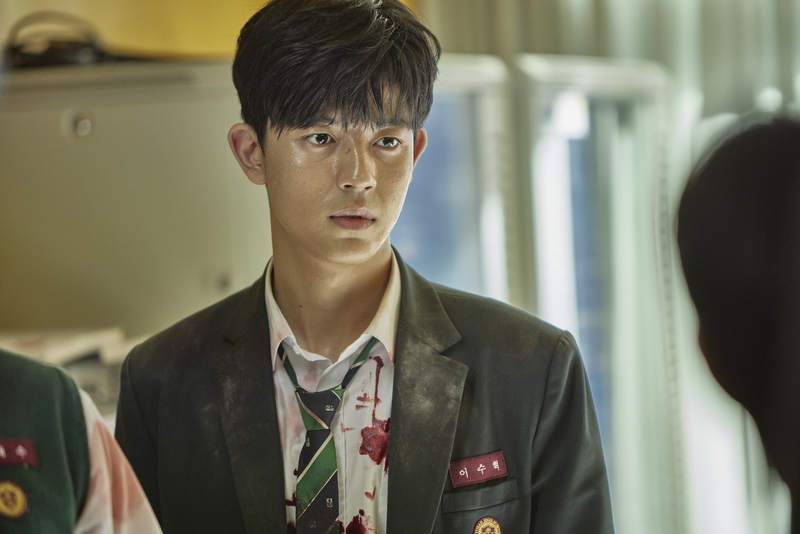 Episode seven showed us Nam Ra and Su Hyeok's confession scene where they also... kissed! TBH, we let out a little scream in this part.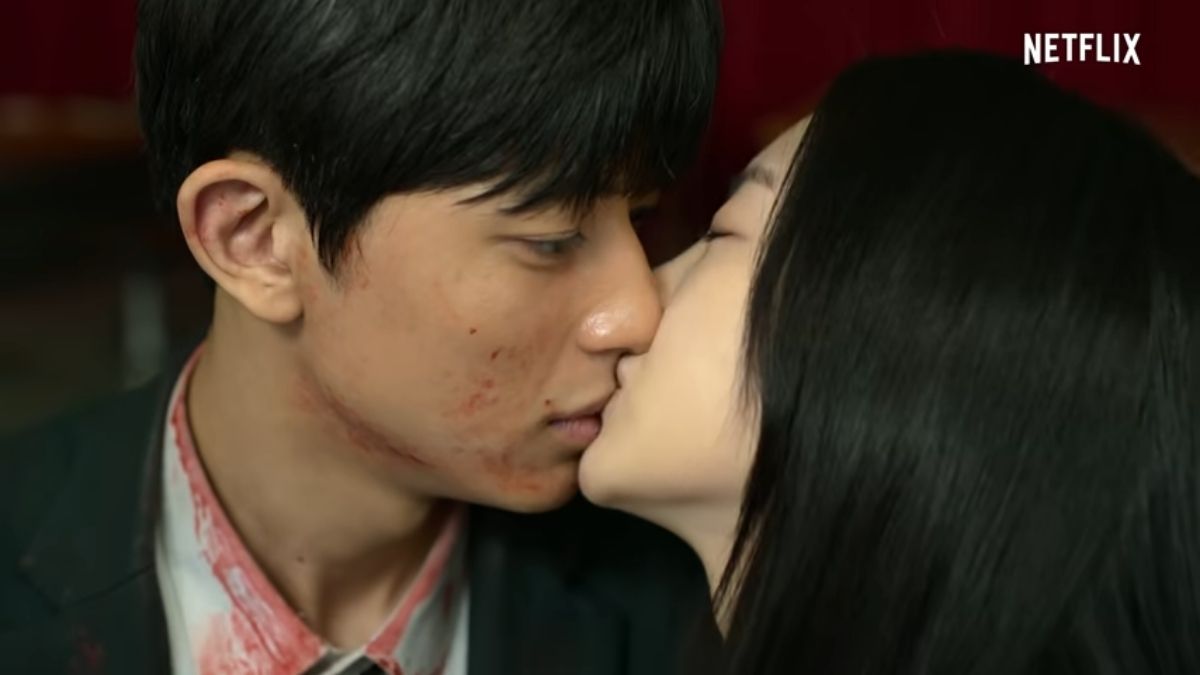 According to Yi Hyun, they had to film this kissing scene 17 times. She revealed it in a behind-the-scenes commentary video by Netflix Korea, where Solomon, Park Ji Hu, Yoon Chan Young, director Lee Jae Gyu, and writer Chun Sung Il were also featured. The scene was supposed to be edited out at first since it was "too still," but the director decided to include it for more impact.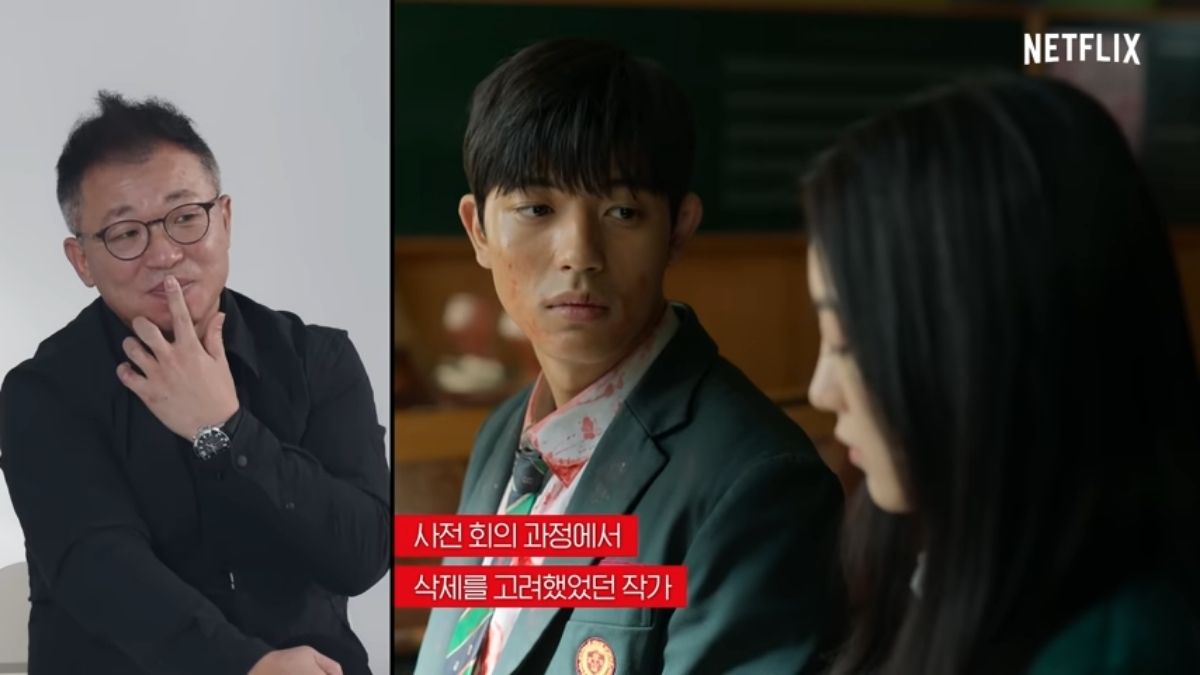 ADVERTISEMENT - CONTINUE READING BELOW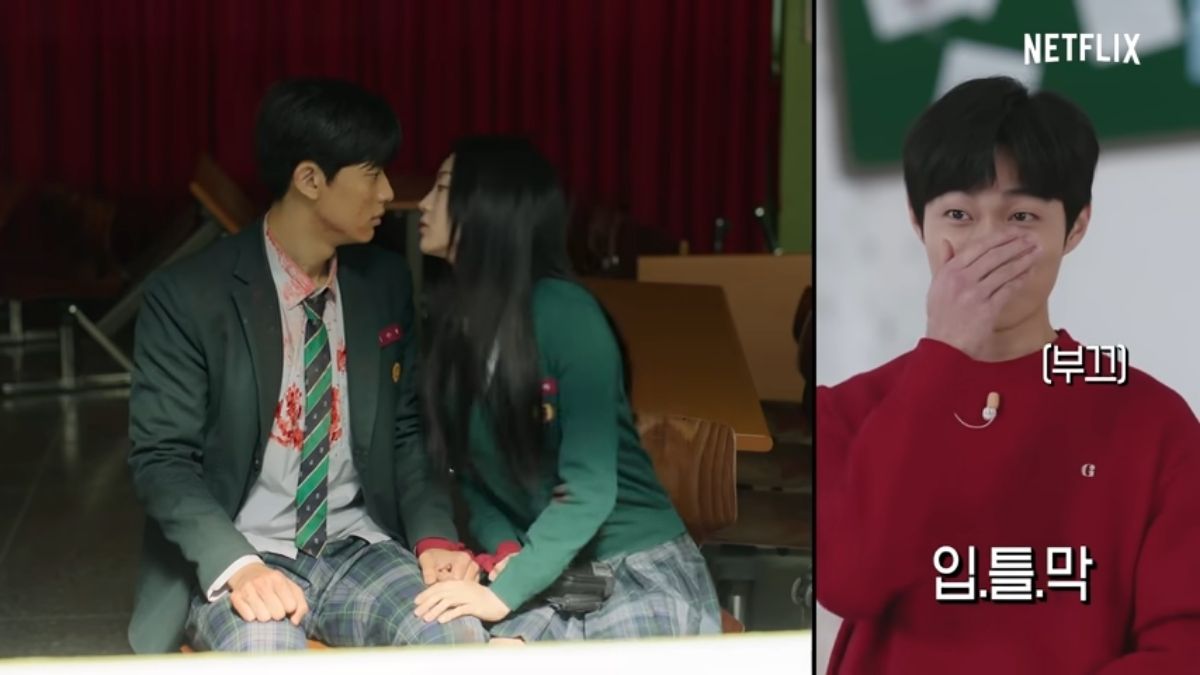 While director Jae Gyu and writer Sung Il were talking about this part, Solomon seems to be in a good mood and he even clapped his hands! LOL.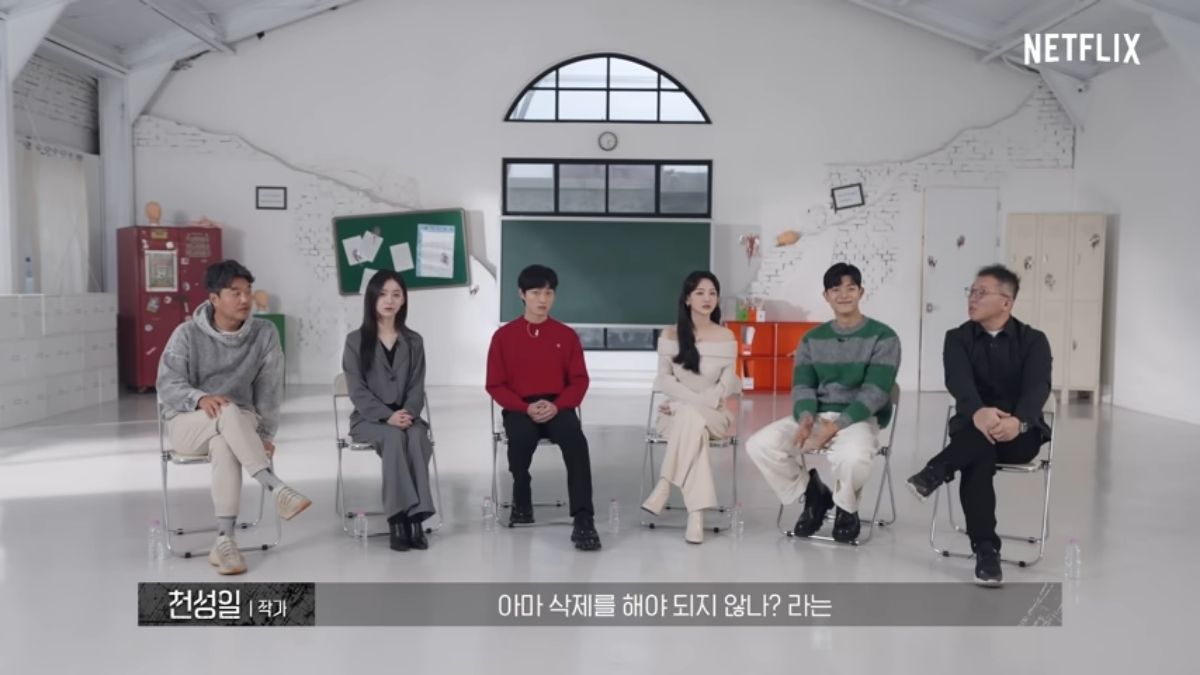 ADVERTISEMENT - CONTINUE READING BELOW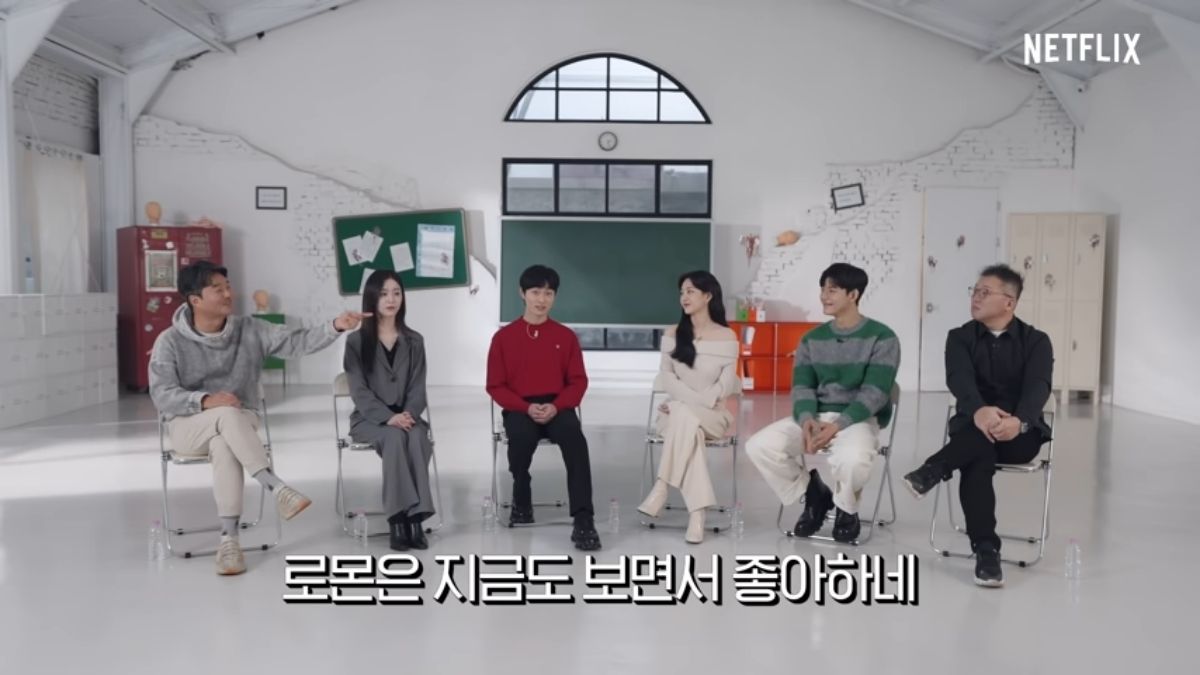 Yi Hyun then explained why they had to film the scene over and over again: "I'm really sorry to Solomon. I couldn't find where his lips were because I was closing my eyes." When she asked him if they can try filming it one more time, Solomon happily replied, "Sure!". *SCREAMS*
ADVERTISEMENT - CONTINUE READING BELOW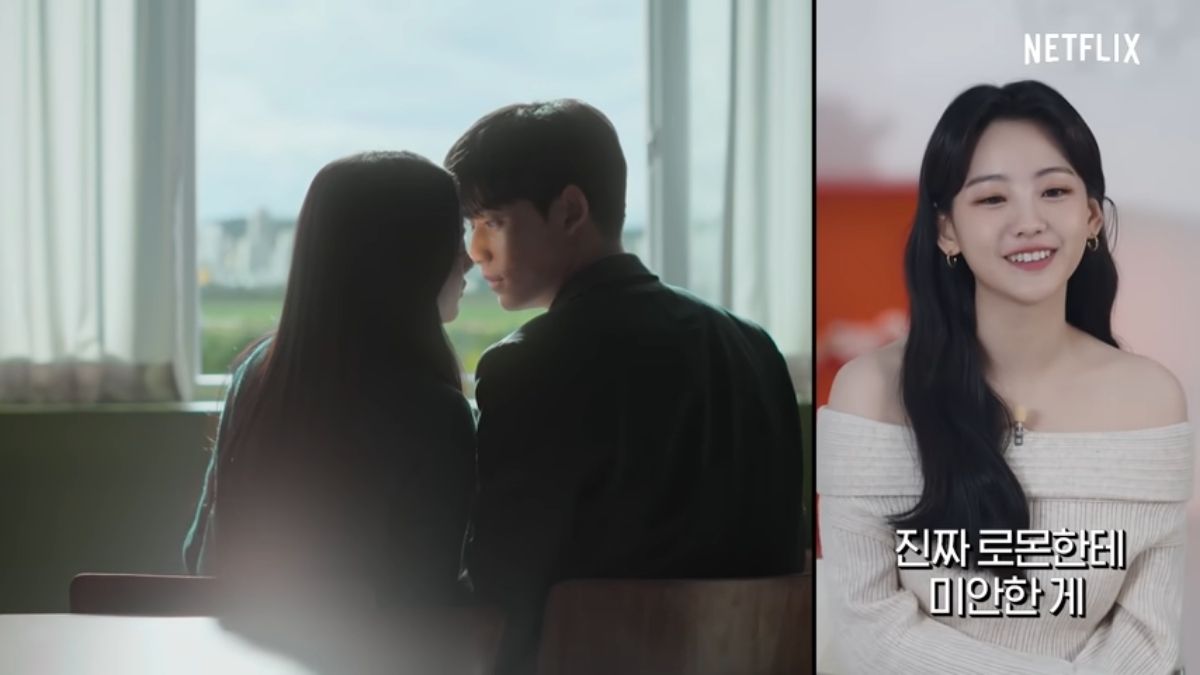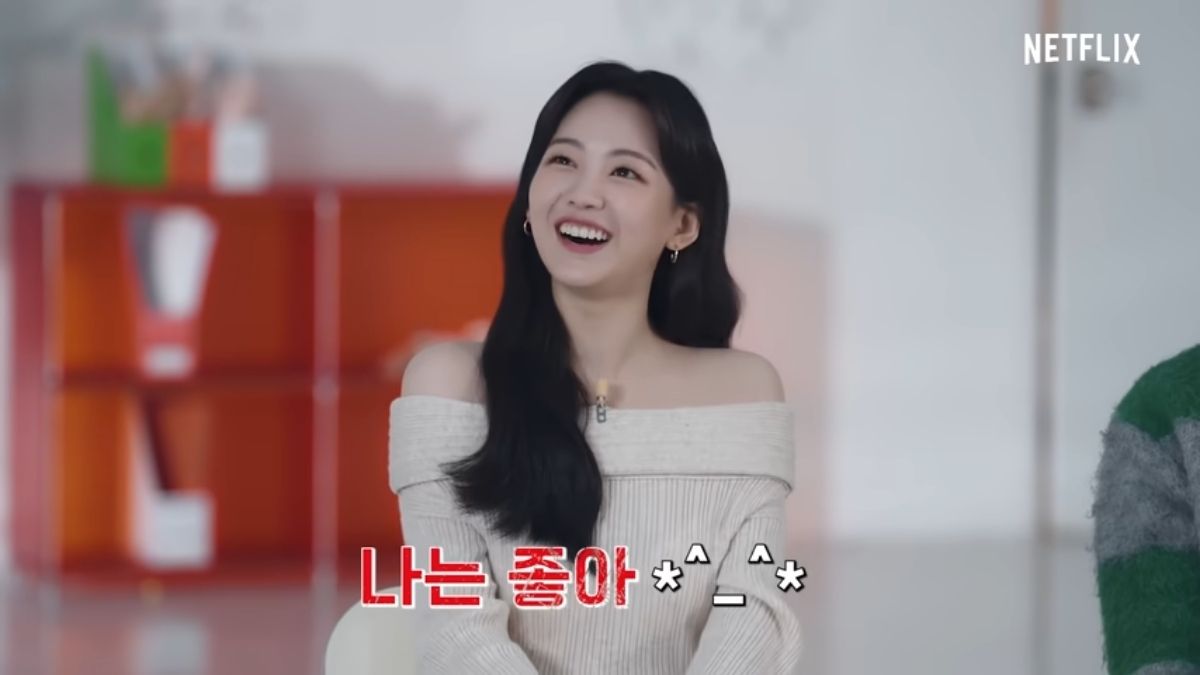 ADVERTISEMENT - CONTINUE READING BELOW
Here's the best part, #NamHyeok fans: Solomon admitted that it's his favorite part in the drama! "Before shooting that, I was so nervous. But after the kiss, I realized, 'So this is why actors do romance movies.'" Everyone, our ship has sailed IRL! *insert heart eyes*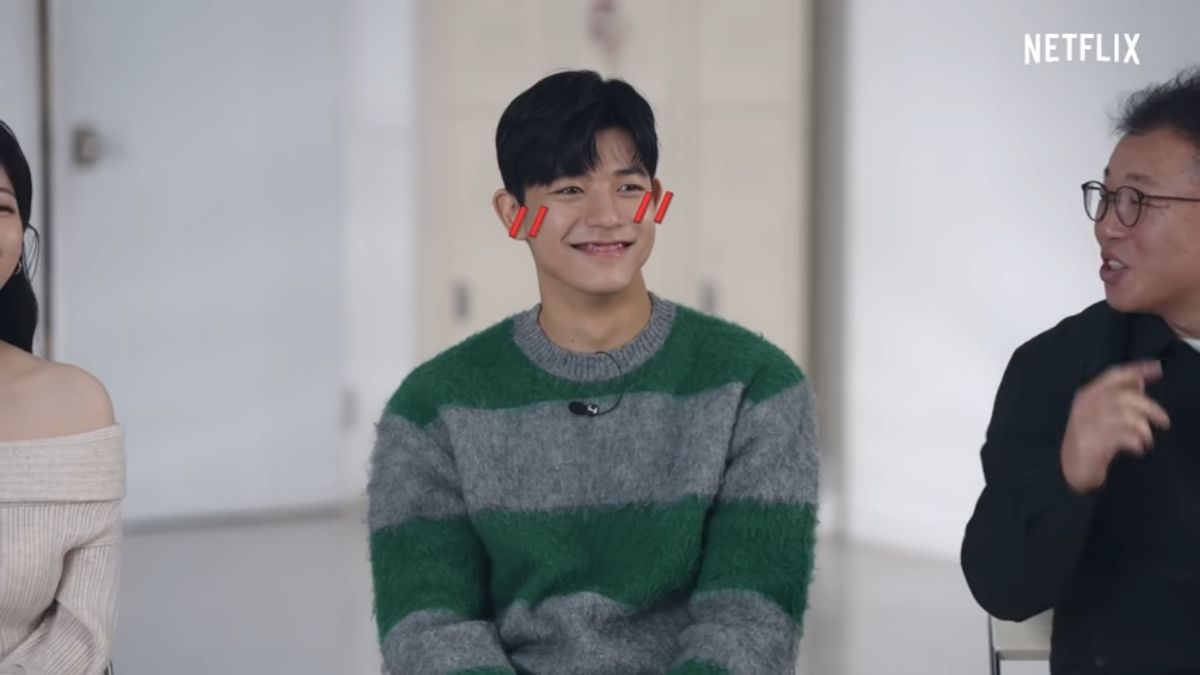 ADVERTISEMENT - CONTINUE READING BELOW
You can watch the entire commentary video right here:
MORE ALL OF US ARE DEAD STORIES FOR YOU:
All The Familiar Faces In 'All Of Us Are Dead' And Where You've Seen Them Before
Whoa, Netflix's Next-Level Marketing For 'All Of Us Are Dead' Is *So Extra*
OMG, This Scene In 'All Of Us Are Dead' Was Done In One Take
This story originally appeared on Cosmo.ph.
* Minor edits have been made by the Candymag.com editors.