Lately, Gen Z actress Alexa Ilacad has been spoiling the KDLex fans, whom she lovingly calls Sweethearts, with so much content on YouTube. She uploaded the second part of her Star Magic tour vlog last week, and ICYMI, she recently posted a video of her romantic dates in the U.S. with love team partner KD Estrada! It's always a delight to watch the pair's off-cam moments as they're respectfully affectionate toward each other. Talk about a relationship that radiates big *green flag* energy!
If you also can't get enough of KDLex, we got you! Below, we compiled all the ~sweet~ moments between them that we spotted in Alexa's latest vlog:
1. When KD kissed the back of Alexa's hand while they were on the Brooklyn Bridge.
While KDLex and the Star Magic crew were in New York, they made sure to visit the Brooklyn Bridge. Surely, we're not the only ones who felt super kilig when KD kissed the back of Alexa's hand on the bridge with the golden sunset as their background. Bonus: KD told Alexa that the place was "where Spiderman said '"I love you'" to Gwen Stacy" while he looked straight into her eyes!
ADVERTISEMENT - CONTINUE READING BELOW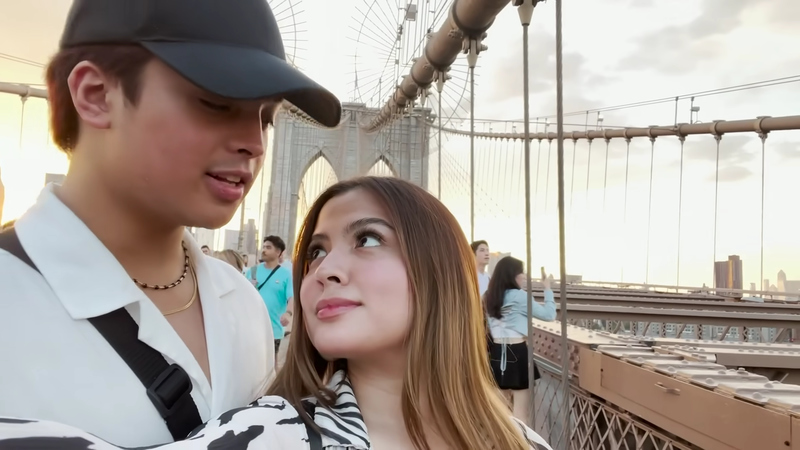 ADVERTISEMENT - CONTINUE READING BELOW
2. When KDLex went to the Golden Gate Bridge in matching OOTDs.
KDLex wore coordinated preppy outfits when they visited the Golden Gate Bridge along with KD's parents in San Francisco. Naturally, they took cute photos in front of the expansive bridge's breathtaking view. They also dropped by Pier 39 after, where KD reassured Alexa that they could go "wherever she likes." Awww!
ADVERTISEMENT - CONTINUE READING BELOW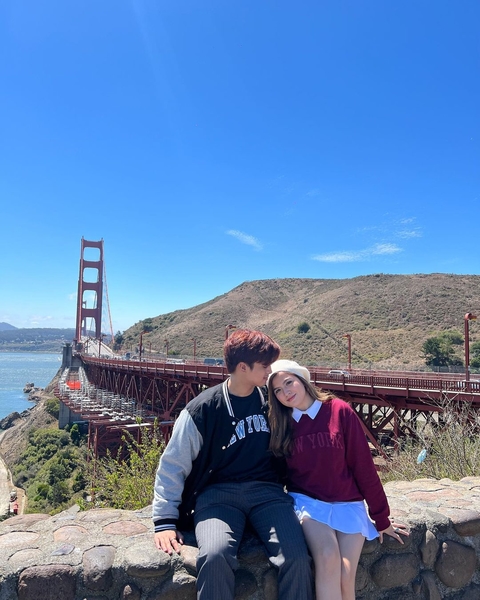 3. When KDLex took the cutest pictures in a photo booth!
The two also went to a photo booth somewhere in Hollywood, and their photos came out great! Of course, they were all smiles in their pictures and even made silly poses together. It's a nice way of preserving the memories they made on their precious U.S. trip!
ADVERTISEMENT - CONTINUE READING BELOW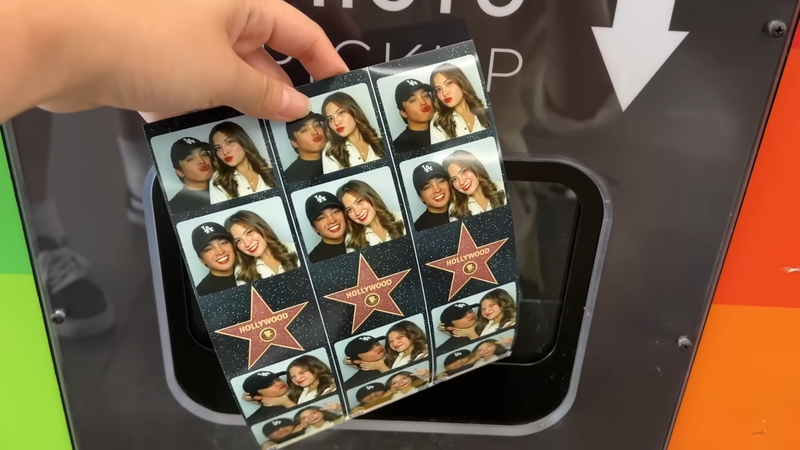 4. When Alexa surprised KD with a cool jacket.
Alexa shared in the vlog that she had been meaning to give KD the Vans x Anderson Paak jacket throughout their trip. And like the best girl she is, the 22-year-old actress surprised KD and gifted him the jacket! KD happily tried it on, then Alexa told him he looked good, to which he replied, "Thanks, babe!" Be still, our KDLex hearts!
ADVERTISEMENT - CONTINUE READING BELOW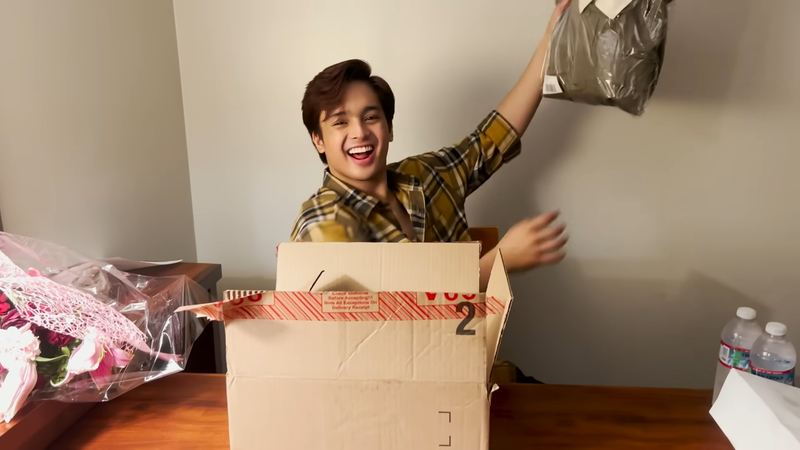 5. When KDLex went on food trips together.
Throughout the trip, the two foodies were seen eating out! We're glad that they explored new restaurants and tried different cuisines together. Our personal favorite moment was the part when KD fed Alexa a delicious slice of pizza.
ADVERTISEMENT - CONTINUE READING BELOW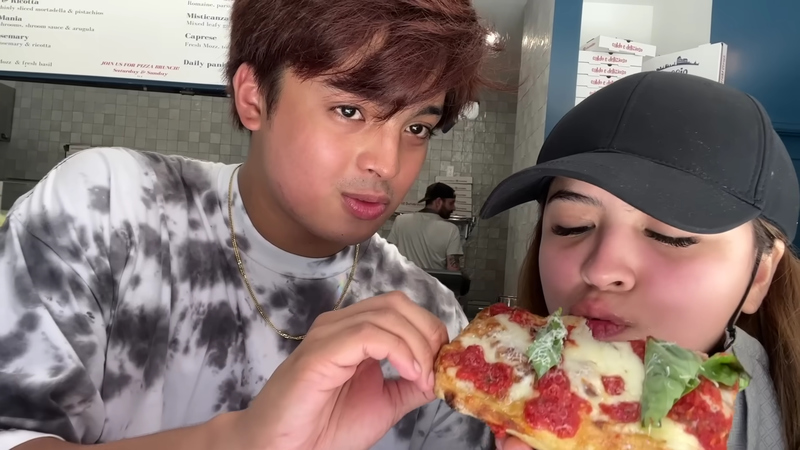 6. When KDLex had a fun-filled adventure at Disneyland with their friends!
KDLex had the time of their lives at Disneyland, where they tried many activities and rides with fellow Star Magic celebs. The trip became more magical at the end of the day when they watched the fireworks show in front of the Disney castle while romantic music played in the background.
ADVERTISEMENT - CONTINUE READING BELOW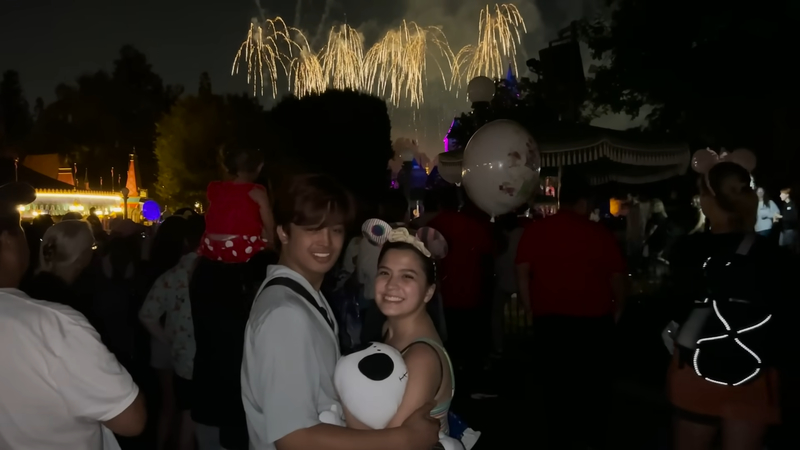 Watch Alexa's vlog below: