Last time we saw Thomas and the Gladers, they were finally escaping the Maze only to find themselves in the middle of a desert wasteland. The Maze Runner ends with scientists saying the Gladers are entering Phase Two, but what exactly does that mean? Luckily we've got Thomas Brodie-Sangster, who plays level-headed Newt, spilling a few details about Maze Runner: The Scorch Trials, out September 9.
1 The Gladers become tighter than ever.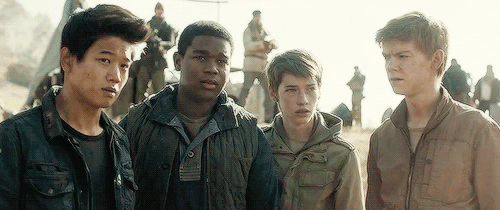 via tst-aris.tumblr.com
Thomas says,"They only have each other and the rest is either very scary or a complete unknown. You don't know who's a goodie and who's a baddie, so they just stick together. It's a completely different setup. They used to be trapped and confined, but now there's this feeling of vastness and emptiness. It's a dead world, and they're hoping that somewhere out there is a place of refuge."
2 Newt is still a good guy.
ADVERTISEMENT - CONTINUE READING BELOW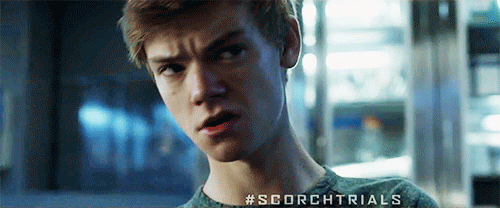 via hinaasakawa.tumblr.com
"Newt helps Thomas stay motivated and on the right track, as I think he does with all the characters. He's that person. Despite how he feels, he makes sure everyone else feels secure and that they have a purpose."
3 The sand dunes make everything twice as hard.
"To run up the sand dunes is really hard, and at that altitude you run out of breath almost instantly. You're panting, but you can't get enough oxygen, so you go a bit lightheaded. It's a really horrible feeling. We tried to do a bit of acclimatizing to our surroundings. We went on runs with the stunt guys to get our stamina up. I think that helped and it was nice to go home feeling like you physically worked. It's satisfying."
4 You might just hear Newt call Thomas by his nickname.
"To be honest, it's very fast-paced, so there wasn't an awful lot of moments where I could call him Tommy. But we tried to slip it in wherever possible. It means that our relationship has become a little friendlier. I kind of like it."
5 Like their characters, the cast members have become closer than ever.
"It was quite nice to be back together again. I was really looking forward to it, from the moment we wrapped the last movie. We were put up in the same hotel, on the same floor, so we had our own little community up there," says Thomas.
Since Thomas and Kaya Scodelario (who plays Teresa) are both British, they celebrated their first Thanksgiving together. "Her boyfriend and my girlfriend came out for Thanksgiving. We rented this log cabin in the middle of nowhere. It had a huge fire and we could look out and see the amazing sunsets and skies. All of us, I think, are pretty good cooks, so we took turns cooking all day long. By the end we had a fantastic meal."
ADVERTISEMENT - CONTINUE READING BELOW
6 Jojen Reed and Littlefinger finally meet.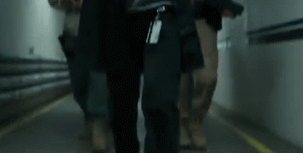 via cupoftea-and-dreamingisfree.tumblr.com
The last season of TV show Game of Thrones had major characters crossing paths, a complete deviation from the book series. Jojen Reed and Littlefinger aren't among the characters that have met, but Thomas (who plays Jojen) and Aidan Gillen (Littlefinger) did get to work together in some scenes as Aidan plays the villainous Janson a.k.a. Rat Man in the movie. Thomas says, "I'd met him once on Thrones in the makeup trailer when he had a night shoot and I was just coming in to start my day. We were both in a kind of daze so it was nice to get to actually know him and do some scenes with him."
There you go—just a few more days till the sequel comes out and we find out exactly what the Gladers are up against. As a bonus, here are some snaps from Thomas and Ki Hong Lee's (Minho) recent trip to Seoul. Don't you wish they'd also drop by Manila?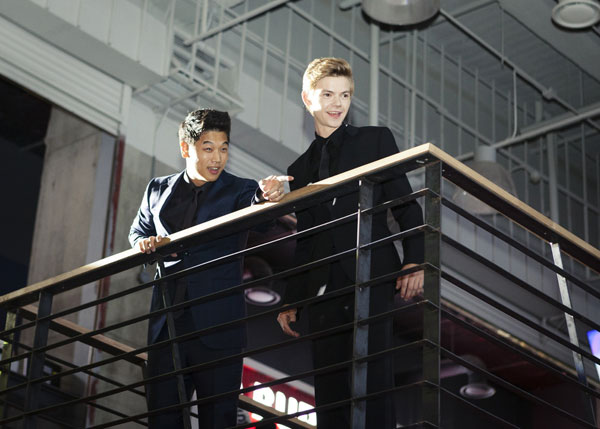 Dapper Boys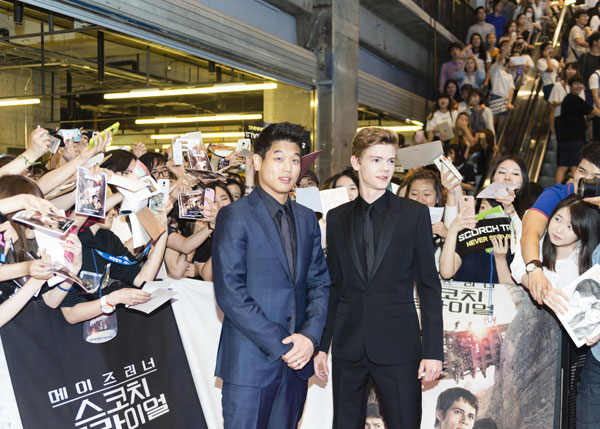 Fandemonium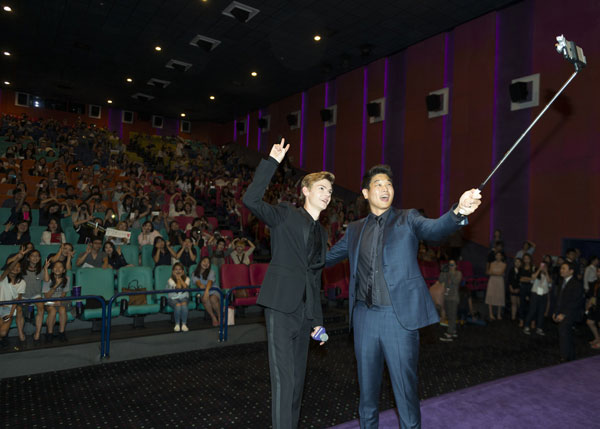 Groufie!
ADVERTISEMENT - CONTINUE READING BELOW