Every year is a great time to support the celebrities we love and fangirl like crazy. This year, we thought we'd round up 10 of the best entertainment stories you've loved this year so we can all be thankful for them together. Have a wonderful Christmas, Candy Girls.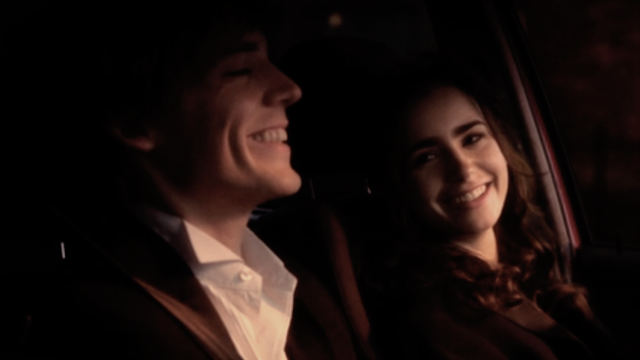 1. Love, Rosie. This year's first rom-com brought us so much feels, but also so many lessons in life and love—like keeping our eyes open for possibilities, because what we might be looking for could be right under our noses all along.
2. That Thing Called Tadhana. The ultimate hugot movie of the year showed us how powerful it is to finally let go of the things that hurt us, and open ourselves to the future.
3. These handsome sons of famous celebrities. They've proven that good looks run in the family. We better watch out because these guys will be leaving their own marks in the industry soon.
ADVERTISEMENT - CONTINUE READING BELOW
4. These brothers of famous celebrities. From Jack Reid and Diego Gutierrez to Austin Swift and Dylan Efron, we're grateful that these celebrities' brothers are also around to make us swoon.
5. On the Wings of Love. Every night, OTWOL gives us so much faith that, like Clark and Leah, we can also love fiercely, fearlessly, and unconditionally.
6. This Twitter account about Haylor, @taylorsharry. Nope, we're still not out of the woods.
7. Inside Out. Trust Pixar to remind us of the most important things in life—which aren't really things, but people and coming home.
READ: 12 Things People Should Stop Saying About Pretty Girls
8. These OPM songs. There's still nothing like OPM songs to give us feels.
9. These couples who make us believe in love again. Some of them may have broken up already, but we're still happy to have witnessed their love stories. The fact that they gracefully dealt with their breakups makes us realize that you don't have to always be with the person you love to show them just how important they are to you.
10. These guys who have beautiful eyes. Cute guys and celebrities certainly made us happy this year, especially these lads who have beautiful eyes.
READ: 10 Things We Want To Ask Harry Styles If We Got To Sit Next To Him On a Plane
What are you thankful for this year, Candy Girls and Boys? Share them with us in the comments. We always love hearing from you. :)