All Access
A Day in the Life of X-Men's Mystique
Imagine if the grass was bluer on your side.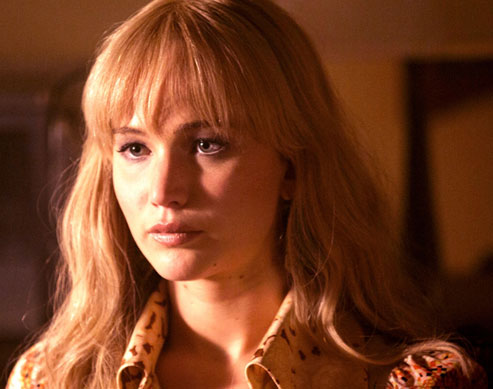 PHOTO 20th Century Fox, GIFs Tumblr
Imagine having the power to transform into a totally different person whenever you want. Didn't get tickets to the Taylor Swift concert? No prob—you can just transform into her and give your friends a private concert in the comfort of your own home. Parents won't let you camp out at the One Direction ticket-selling event tomorrow? No prob—you can just switch looks from Harry to Zayn to Niall to Liam to Louis, and stare at the mirror all day. Problem super solved.

ADVERTISEMENT - CONTINUE READING BELOW

Imagine being (almost) forever young. You only live once, but it's one looong life.

CONTINUE READING BELOW

Recommended Videos

But the thing is, you can't just rely on your shape-shifting abilities. You have to learn how to defend yourself if, or let's be realistic, when your powers get you into a sticky sitch.



via ohblackwidow.tumblr.com

ADVERTISEMENT - CONTINUE READING BELOW

On top of the whole self-defense thing, imagine how sad it would be to look in the mirror and not be happy with what you see, like Mystique.

yesitspandapimp.tumblr.com

ADVERTISEMENT - CONTINUE READING BELOW

Imagine if your boyfriend thought society would never accept your natural form as beautiful. Granted, he felt the same way about his mutant feet. (Though Hank/Beast seems to have gotten over this, thank goodness.)


via previouslyr-darkholme.tumblr.com

Imagine if people wanted to experiment on you for their own benefit. In X-Men: Days of Future Past, a brilliant scientist wants to capture Mystique and use her genes to enhance his mutant annihilators, the Sentinels.


via undergravity.tumblr.com

ADVERTISEMENT - CONTINUE READING BELOW

Imagine if even your friends wanted you dead for their own benefit, i.e., self-preservation. Magneto, super villain that he is, doesn't hesitate to come after her even though they're on the same team and, well, more than friends.


via fassys.tumblr.com

Imagine getting over all of it and becoming a strong, empowered mutant.



ADVERTISEMENT - CONTINUE READING BELOW

But somewhere along the way, that empowerment turns into something else, something dark and twisty. Mystique has logged some serious villain hours throughout the X-Men series, and the fact that she grew up with Charles/Professor X makes her actions even more devastating.

Now imagine being back in your own body—no super powers (and no 1D and T-Swift tickets), with the same insecurities and problems but with a whole new appreciation for yourself and life in general. Now doesn't the grass look so much greener on your side?


via xmen-gifs.tumblr.com

ADVERTISEMENT - CONTINUE READING BELOW
X-Men Days of Future Past is now showing.
Here's what to watch on Netflix while we patiently wait for "Crazy Rich Asians 2."
In case you can't help but admire the clean and customizable aesthetic of iOS 14.
According to THE's 2021 World University Rankings.
That beautiful crown is the cherry on top of many wonderful things.
Pura Villanueva Kalaw was a beauty queen, suffragist, journalist, and much more.
Color coding your notes is also a ~fun~ way to spice your study sessions.
Do you have a favorite student vlogger?
They fit the budget and still do the job.
Mateo graduated high school from the Saint Candida School in Iloilo.
It's a slap in the face when the person who eagerly swept you off your feet suddenly goes floating away.
From The Candy Bulletin Community