All Access
Why This Book Should Be Your Next Mystery Romance Read, According to This Author
Take it from this Pop Fiction author: 'Vincent' is a must-read!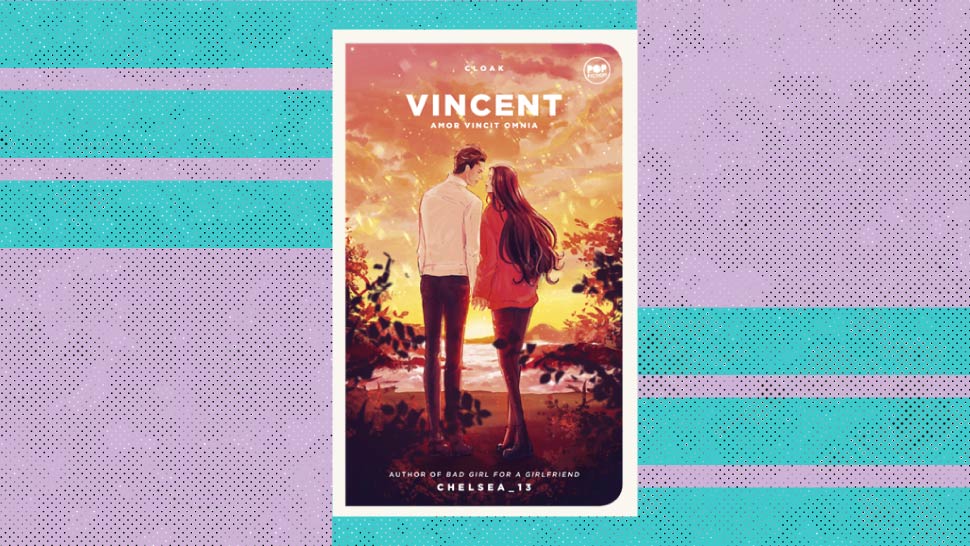 IMAGE Pop Fiction
Ever wonder what Filipino authors think about each other's works? Tsubame, author of the seven best-selling Pop Fiction books, including the Reapers Trilogy, As Told By Nerdy, and The Ceyla Chronicles: Helios Murders gives six reasons to love Vincent, a new book by fellow author, Chelsea_13 below: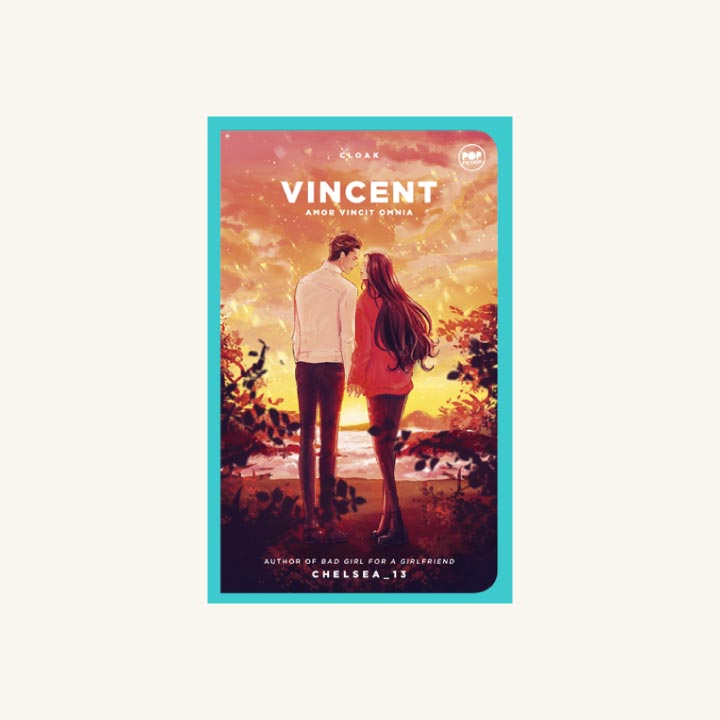 So, romance. This may be the most popular sub-genre under contemporary fiction today. It's those stories that make your heart race, fall for fictional characters, and even destroy your idea of the "idea man"—or woman. After perusing through a long list of titles, a title caught my eyes: Vincent. But it didn't just catch my eye; I finished it in just one sitting.
ADVERTISEMENT - CONTINUE READING BELOW
CONTINUE READING BELOW
Recommended Videos
Here are six reasons to get yourself a copy of Vincent, plus one reason you shouldn't.
Reader beware: This review contains some spoilers.
First, let's start with the one reason you shouldn't read the book! If you're a minor, please get your parent's permission before picking up this book, okay? If not, make sure you drink your vitamins in case you're anemic. (Wink! Wink!) Okay, with that out of the way, I'll now list the reasons why I think it was such a compelling read.
Reason #1: Vincent
Yes. The title. It's no secret that I love the name—as you know, I've written a whole series lead by a character named Vincent, too (*ahem* Reapers)—but I had one thought when I first read the back cover blurb: It was strange that there was no mention of "Vincent" there. It wasn't until about a quarter of the way into reading the book that I found out why. So, who is Vincent really? Keep turning the pages (like I did) to find out. Chelsea_13 wrote the story in a way that piques curiosity.
ADVERTISEMENT - CONTINUE READING BELOW
Reason #2: Hot Men, Gorgeous Women
If you enjoy stories starring attractive characters, then Vincent is for you. Each character is charming and unique. I like that they're not perfect. They have issues, secrets, depth, and different personalities. These make them realistic and relatable. Before you know it, you've already fallen in love with one of them—or all of them. I like Levi because I'm such a sucker for nice guys. Second lead syndrome, I guess?
Reason #3: A
Very

Steamy Romance

Vincent takes me back to the Harlequin and Luanne Rice era of romance novels. It definitely isn't one of those innocent, kilig rom-coms. Although it does have its fair share of kilig, the detailed intimate scenes draw you in and keep you turning the pages—the kind that makes your heart skip a beat. It was intense. Piece of advice before you read it, brace yourself and take deep breaths.

ADVERTISEMENT - CONTINUE READING BELOW
Reason #4: Mystery
More than the romance, what caught my interest was the not-cliché-at-all plot. Every time I started thinking, "Ah, this is what's going to happen next," the author proved me wrong every time. She twisted the plot nicely, and kept me guessing till the end.
Reason #5: Very Sensitive Issues
From gender issues to taboo themes, this has it all. I like that it deals with different forms of love. It'll make you ask questions about your own principles. Can you really tell what's wrong from right? Who decided the rules? Should you really change yourself and your views according to social norms? Towards the end, I developed a love-hate relationship with the story. I have my own biases and ideals, but in trying to keep an open mind, I was rewarded when I got to the end.
Reason #6: Cliff-hanger Ending
Open endings. Some love it. Some hate it.
ADVERTISEMENT - CONTINUE READING BELOW
In this case, I like it because it allows my imagination to take over. It makes you ask yourself what's supposed to happen after the last page. Or better yet, you'll ask yourself what you want to happen after the last page. This was definitely the case for Vincent. There were still tons of mysteries that were waiting to be uncovered and questions that are still waiting to be answered after the last page. Part 2, anyone?
Vincent, and Chelsea_13's other Pop Fiction books, Born Wicked: Tales From The Ceyla Chronicles, and Bad Girl For A Girlfriend are available on Shopee, Lazada, and the Summit Books Shop in e-book for P165 and print book format for P199.

Tsubame's books, Reapers: Thirteen Brothers, Reapers: The First Familiar, Reapers: Master of Souls, As Told By Nerdy, How To Date A Nerd, The Ceyla Chronicles: Helios Murders, and Three Wishes: Tales From The Ceyla Chronicles are also available on Shopee, Lazada, and the Summit Books Shop in e-book for P165 and print book format for P199.
ADVERTISEMENT - CONTINUE READING BELOW
What are other women empowering moments you remember?
Get to know Dani Go in this Q&A with Candymag.com
Netflix's Moxie is all about finding your voice. *Spoiler alert if you haven't seen it yet*
It seems Pasig City residents are eager to work with the LGU!
We take a look at some of the most inspiring fictional women locally and internationally.
'Mom and I have worked so hard to get to where I'm at.'
It's all thanks for their common love for making coffee.
They once received a lot of hate for their dark skin, but they rose above it and are now leading the shift in society's beauty standards.
First of all, you will be laughing so hard with each episode. Surprise!
Some important life lessons...
The frustration is real with these dramas!
From The Candy Bulletin Community