Running out of ways to put together an entire outfit? Maybe watching these stylish movies will help feed your soul with major fashion inspiration.
1. Breakfast At Tiffany's. Ask someone to name the most stylish movies that's ever been made and there's a 90% chance that this Audrey Hepburn film's on the list. Holly Golightly made the LBD a wardrobe staple and had most women working on an effortless kind of sophistication like hers.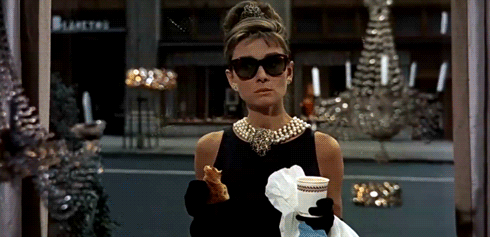 via giphy.com
ADVERTISEMENT - CONTINUE READING BELOW
2. The Devil Wears Prada. A million girls would kill to have Andy Sachs's and even Miranda Priestly's wardrobe. Who wouldn't want to wear those stylish dresses and cozy trench coats (if only the weather here were cooler), and finish the look with layered necklaces and bracelets that screamed arm party?
3. Coco Before Chanel. This biopic of one of the world's most fashionable women (Coco Chanel, of course!) certainly made most of us want to channel our inner French girl and convinced us that less is indeed more.
4. Clueless. Coordi fashion and chic preppy looks that are date-ready 24/7—Cher's life and wardrobe is envious! She doesn't even get sweaty during PE class which she goes to clad in layers. And we want to play matchy-matchy with our BFFs on some days, too.
5. The Great Gatsby. Those stunning pieces of jewelry, fancy dresses, and shoes made for dancing? Don't even get us started with their makeup and those perfect hairstyles that stay intact even when they're killing it on the dancefloor. We'd definitely want to channel Carrey Mulligan's Daisy Buchanan for a day and even a week.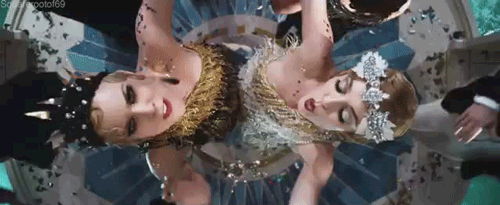 via giphy.com
6. The Royal Tenenbaums. Gwyneth Paltrow's Margot Tenenbaum screams an air of apathy. She's just too busy with her life to care about what you're doing with yours. Her wardrobe essentials are no-fuss and simple, too—polo dresses, loafers, coats—but put them together and they make a statement. Now isn't that what we're aiming for?
ADVERTISEMENT - CONTINUE READING BELOW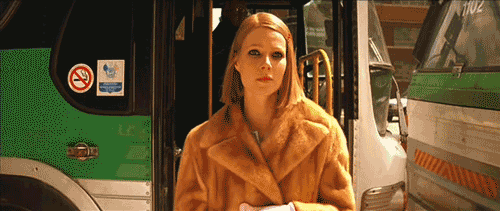 via giphy.com
7. Funny Face. Ahh, if only they made more movies like this these days. Imagine yourself touring Paris with a wardrobe by designer Hubert de Givenchy and having your #OOTDs taken by a profesh fashion photographer. That is totes a girl's dream.
via giphy.com
ADVERTISEMENT - CONTINUE READING BELOW
8. Legally Blonde. Think pink just like the smart and funny Elle Woods who makes it a point to dress like herself every day and she's not sorry for doing so. Topping off her #OOTDs is, of course, her equally-fashionable (or even more!) chihuahua, Bruiser Woods.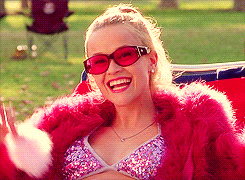 via giphy.com
9. Wild Child. Who are they? Oh NBD, just a group of high school students who knew what to do with dresses and accessories in a vintage shop—teaching all of us that another man's trash may indeed be another person's treasure. Now let's go thrifting!
ADVERTISEMENT - CONTINUE READING BELOW

via giphy.com
What movies do you watch for style inspiration, Candy Girls? Let us know in the comments or tweet us @candymagdotcom. We always love hearing from you. :)