We knew it was going to happen, but we still can't believe it actually did—major spoiler alert!!!—Reign's King Francis has passed away, and this time, no amount of magic can bring him back. The latest episode opened with Francis and Mary talking about the future and planning a long overdue trip to Paris, which seemed too good to be true—and it was. On their way to the City of Light, the queen was kidnapped and Francis died rescuing her. He spent his final moments asking her to look after his family and to find it in her heart to love again. </3
Will Mary ever forgive herself, even if it wasn't her fault that Francis died? How will his death affect his queen mother, his brother who is next in line, his child, and his country? Everything's about to change on Reign, but for now we look back at the sweetest lines uttered by Frary, a ship that may have sunk but will never be forgotten.
ADVERTISEMENT - CONTINUE READING BELOW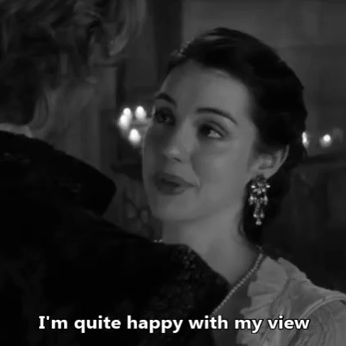 via frarysfireflies.tumblr.com
1 Francis: You are so beautiful. If you could see what I see...
Mary: I am quite happy with my view.
2 Francis: Your birthright is your most precious possession. Think twice before trading it.
Mary: You are my most precious possession.
3 Francis: Maybe there is no magic but what we make for ourselves.
4 Mary: I would rather have hope with you than certainty with anyone else.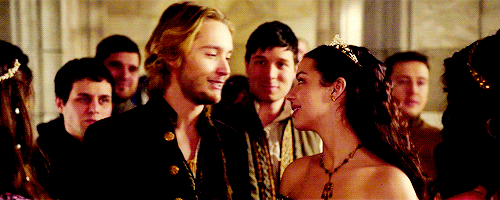 via booksandwillherondale.tumblr.com
5 Francis: The world can be dark, Mary, and uncertain and cruel. The only thing that matters is that we face it together. No matter what happens, you are my light.
ADVERTISEMENT - CONTINUE READING BELOW
6 Francis: I see a future for us quite clearly. We would be happy. I would give anything to spend my life, however long, by your side.
7 Mary: I can't bear to think about a future anymore, not without you.
Francis: Then keep me in it. Tell me about our happy life.
8 Francis: I love you, and I thank God for the time we've had.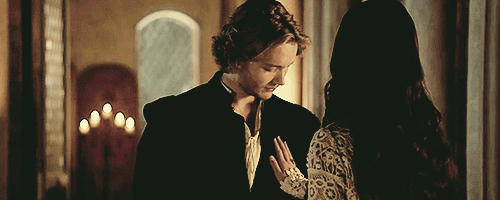 via otp-love.tumblr.com
ADVERTISEMENT - CONTINUE READING BELOW
How are you holding up, Frary shippers? Tell us how you're feeling and leave a comment below!
Catch Reign every Monday, 9 pm on ETC.