All Access
8 Fan Fiction Stories We Wish Would Get Movie Adaptations
We round up some of the fan fiction stories we want to see as movies.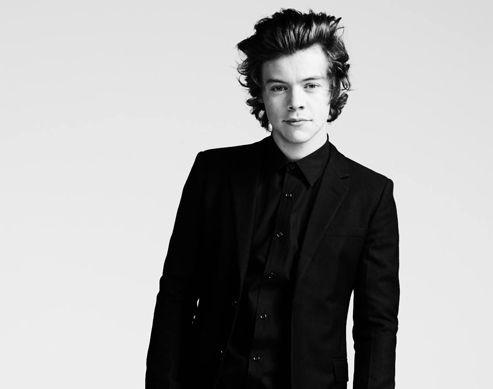 We absolutely love our fan fiction and we'd love to see these guilty pleasures of ours come to life, just like the One Direction fanfic After. A fandom's creativity can go a long way, and it can even take them to the big screen!
1 Frozen Heart by awesomesauce90
via frozenheadcannons.tumblr.com
ADVERTISEMENT - CONTINUE READING BELOW
We're going gaga over how Jack Frost from Rise of the Guardians and Elsa from Frozen are just perfect for each other. Everyone has been rooting for this "cool" OTP since forever and we'd definitely love to finally see Elsa happy in love! To Dreamworks and Disney: Please make this ship sail!
2 A One Direction/The Hunger Games Cross Over by furtivesoul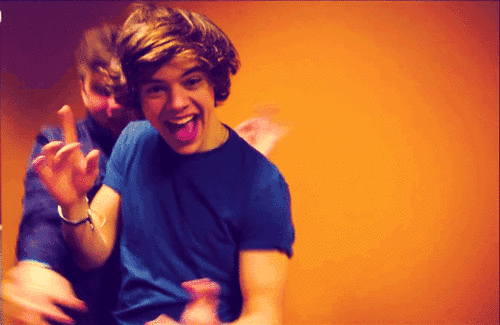 via teendotcom.tumblr.com
ADVERTISEMENT - CONTINUE READING BELOW
Can you imagine Harry Styles fighting to the death in the Hunger Games arena? Now that would be interesting to see! He may not emerge as the victor but this lad has already won our hearts over.
READ: 10 Star Wars References in Your Favorite Movies and TV Shows
3 Broken by _PJF4E_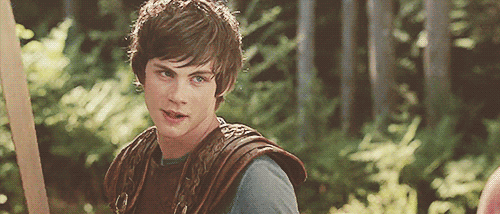 via sagasmaniac.tumblr.com
Just imagine cuties Logan Lerman and Chris Evans in one movie. Major kilig alert, right? Broken tells the story of how Percy Jackson joins the Avengers after the giant war. Percy will surely do great because we all know he's a natural. We would love to see him save the world with the whole squad. Just by the looks of it, it's going to be one epic movie.
ADVERTISEMENT - CONTINUE READING BELOW
4 Tune This! by Orderofthebloodyentrail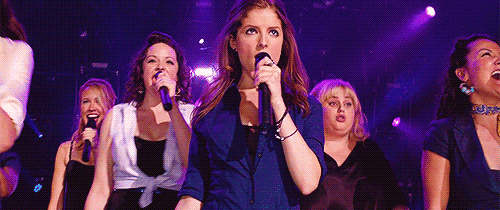 via picgifs.tumblr.com
We miss Glee badly and we just can't wait for Pitch Perfect 2 (fast forward to May 13 please!) What do you think will happen when the Bellas meet the New Directions? We can already imagine a diva-off between Amy and Mercedes. This talented bunch will definitely get us singing along to their stellar performances.
ADVERTISEMENT - CONTINUE READING BELOW
5 The Astronauts by Silvija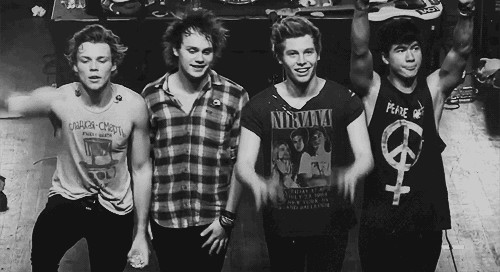 via gif-5SOS.skyrock.com
Huge 5 Seconds of Summer fans Lucy, Emma, and Ella start a band called The Astronauts. One day, everything changes for them as 5SOS sends them an e-mail asking them to be their front act for their world tour. Just imagine touring with your favorite band. This will surely be a treat to all 5SOS fans.
ADVERTISEMENT - CONTINUE READING BELOW
6 Augustus Waters, An Inerasable Mark by CheniceAmelia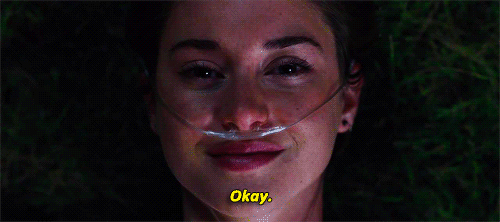 via rebloggy.com
As if all the crying you did after reading The Fault In Our Stars was not yet enough! This fanfic tells the story of Hazel Grace three months after Gus died. We all know Hazel's a fighter but losing the love of your life must be the toughest. We'd love to see girl crush Shailene Woodley appear again as Hazel Grace and give her some justice. Try not to cry this time, okay? Okay.
ADVERTISEMENT - CONTINUE READING BELOW
7 My Four by rebecca32400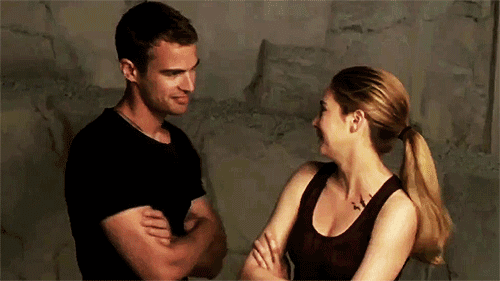 via maximumpop.co.uk
We can't get enough of Tris and Four and we'd definitely love to see more of them. The few kilig moments in Divergent and Insurgent were just not enough for our #FourTris shipping hearts. And can we just say that we're always in for a Theo James movie?
ADVERTISEMENT - CONTINUE READING BELOW
8 Right Now by Arleta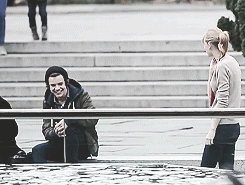 via tswizzlehelps.tumblr.com
The Haylor ship didn't sail that long but that doesn't stop us from loving their match made in heaven. We all knew they were trouble when they walked in our hearts because we can never handle how this ship ended so soon. Thank God for fanfictions that keep Haylor shippers alive. Taylor Swift plus One Direction in a movie? That is our ultimate dream!
ADVERTISEMENT - CONTINUE READING BELOW
Which fan fiction stories would you want to see on the big screen? Let us know in the comments or tweet us @candymagdotcom. :)
Looking to sport the long-haired look?
It's actually not an either-or situation.
Here's a list of amazing, albeit fictional, personalities from another world that inspire us to be our authentic selves.
I will have to say that it is by far one the best decisions I have made in my whole life.
Isa is part of Candy Rookies 2020, a group of influential and aspirational college students handpicked to represent #GenerationCandy in the year to come.
It's the best time to pick up a new hobby and put those notebooks to use.
We can't handle this breakup!
For days when you need an instant outfit inspo that's still campus-appropriate.
It could very well be one of the world's largest volcanoes.
From consistently badmouthing another friend behind their backs to making snide comments sneakily disguised as compliments, here's how to deal with a tricky friendship.
From sisig to bulalo, the North has a lot to offer.