Being a mom is not easy. Imagine having to juggle everything in your hands everyday for 24 hours. From taking care of us to preparing our meals and buying everything we need, our moms deserve all the love not just this weekend but every single day. If you want to have a sneak peek at what your mom goes through every day, go over these TV and movie mothers' lives and you'll know just how difficult but rewarding motherhood is. Don't forget to wish your moms a happy mother's day today!
1 Miranda Priestly, The Devil Wears Prada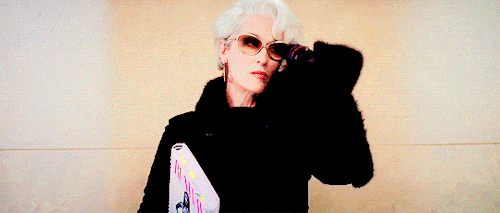 via crhispratt.tumblr.com
You may question her ways, but the demanding Editor in Chief of Runway always has her kids' best interests at heart—no matter what the cost. She knows what they want and need, and makes sure they get it. Remember when she asked Andy to get her a copy of the Harry Potter manuscript or else she's fired? Or that sad moment when she was concerned about how her girls are going to take the announcement of her divorce from her husband?
ADVERTISEMENT - CONTINUE READING BELOW
2 Lorelai Gilmore, Gilmore Girls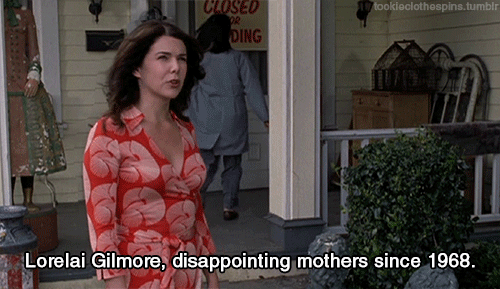 via tookieclothespins.tumblr.com
She became a mother at the young age of 16, fled from her family home, and worked her way up to become an inn-owner. Lorelai may be juggling a lot of things in her life, but she makes sure that her daughter Rory gets everything and every bit of time she needs. She's willing to drop anything and everything once Rory calls for her. No wonder Lorelai is not only a mother to her only girl, but also her daughter's best-est friend.
3 Frannie Lancaster, The Fault In Our Stars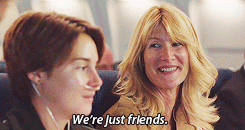 via alwaysbeau.tumblr.com
We can't even imagine how difficult it must be for Mrs. Lancaster to go normally about her days while taking care of her sick daughter Hazel on top of everything. She may not have much, but she makes sure Hazel has everything she needs which is why when she has to tell Hazel that they don't have money for Amsterdam while on the verge of tears, we were heartbroken just like her.
4 Claire Dunphy, Modern Family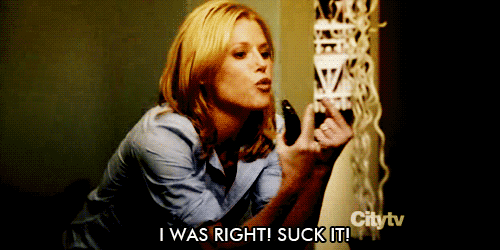 via wifflegif.com
The boss of the Dunphy household knows how to deal with things—from her daughters' secrets and crushes to her only son's geeky issues, Claire is prepared to face them all. People (even her kids, sometimes) may hate her ways because, duh, what Claire wants, Claire gets but behind everything you know she's just doing them out of love.
5 Gloria Delgado-Pritchett, Modern Family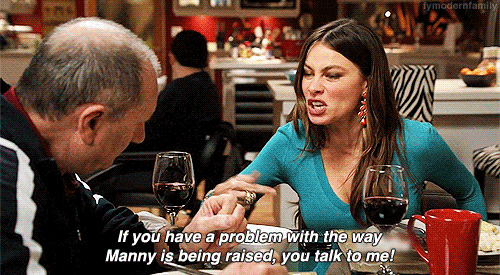 via picslist.com
ADVERTISEMENT - CONTINUE READING BELOW
Like Lorelai, Gloria also started out as a single mom to Manny. But what made everything more difficult was that she was in a foreign land and doesn't speak their language well. We can only imagine how it must've been hard for her to find a job and raise her family. What's admirable about this Colombian mom was how she never stopped despite the odds and used all her experiences to be the best mom she can be for Manny.
6 Elizabeth James, The Parent Trap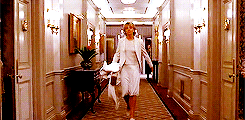 via giphy.com
She's mother to smart and hilarious twins Annie and Holly. That alone sounds crazy! Liz's chill is her strength because even if everything and everyone around her is in a state of panic, she is calm and remains to be the voice of reason—except maybe when she was about to meet her ex-husband for the first time after 12 years.
7 Lily Potter, Harry Potter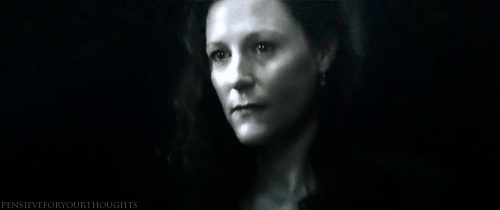 via f*ckyeahjily.tumblr.com
She sacrificed her life for her son Harry, and remained beside him even during the toughest of times. Need we say more?
READ: #PrayForMamaSwift: Fans Tweet Their Support For Taylor Swift's Mom After Her Announcement
Which mommy from the movies and TV shows is your fave, Candy Girls? Let us know in the comments or via Twitter @candymagdotcom. :)