The One Direction: Where We Are The Concert Film is showing this weekend! Have you seen it? Remember, you should go out of your way and watch it now because they're screening it for one weekend only. After that, you just have to wait for the DVD set for release later this year.
If you still haven't gotten your tix, head to the nearest Robinsons Mall now or book reserve your seats via www.robinsonsmovieworld.com. Not yet convinced? Here are 7 moments from their concert at the San Siro Stadium in Milan, Italy that will surely make you happy-cry whether you're a veteran Directioner or a newbie one.
1. When the concert began and the boys came out. Just look at how far they've gone after appearing on The X Factor! We can't help but feel super proud of these BBs.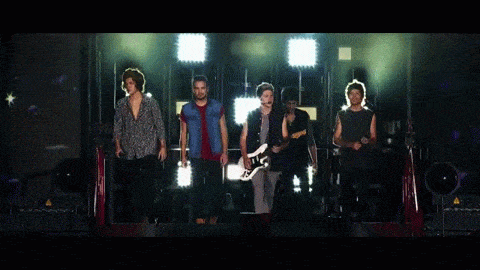 2. Whenever they lined up onstage. How we're able to love five boys at the same time, we don't know. And we really don't care.
ADVERTISEMENT - CONTINUE READING BELOW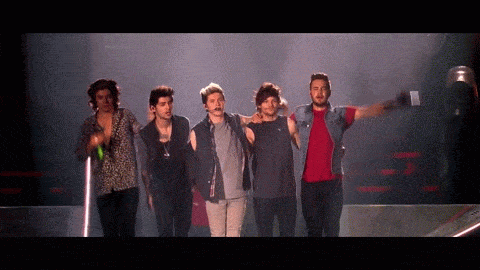 3. Whenever the screen showed a jampacked San Siro Stadium. We just wish we were there with our fellow Directioners to live in that moment.
via aftertherainalwaysthesunshines.tumblr.com
4. When Italian 1Directioners made a huge sign that said, "We are 1D Family." We completely lost it! Aren't you glad we're in this together? *happy tears*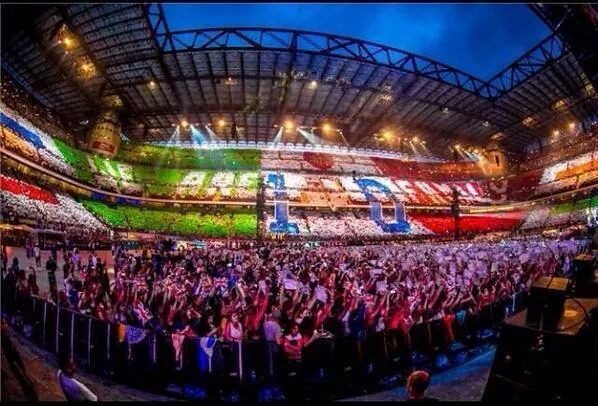 via creeptonite07.tumblr.com
And the boys' reactions were really priceless. Ohmygod, they almost lost it onstage too!
via nonbasterebbeunavita.tumblr.com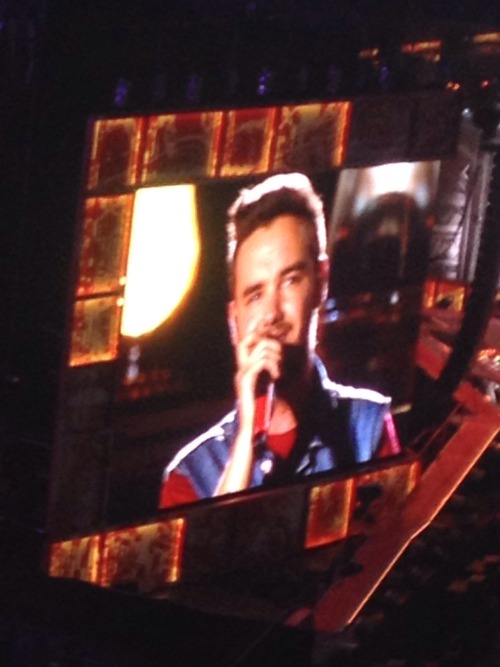 via ijustneeddarren.tumblr.com
ADVERTISEMENT - CONTINUE READING BELOW
5. When different forms of love were flashed onscreen: a couple kissing at the end of one of their songs, a mom who accompanied her daughter in the concert looking like she's having a grand time too, friends hugging each other and having a good time, fans crying. So. Much. Love.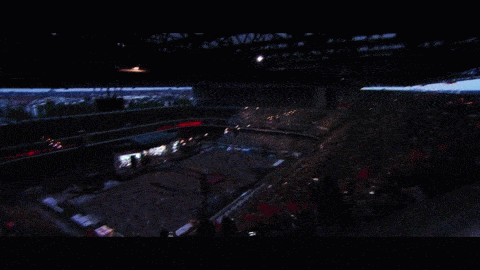 6. Whenever they spoke Italian. We can't wait to hear them say "mahal ko kayo" or "mabuhay" next year!
7. When it was over. The guys completely got it right. After a concert as huge as that, it's like silence really had a sound. You can still hear the screams and songs in your ear and moving on from something like that isn't easy.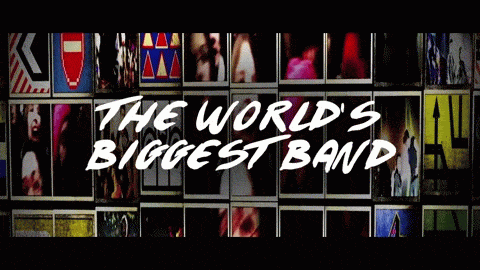 Which parts of the film did you love most, Candy Girls? Let us know in the comments or tweet us @candymagdotcom to join the conversation. :)