All Access
7 Times Austin Butler Made Us Swoon on The Shannara Chronicles
We mean, just look at him.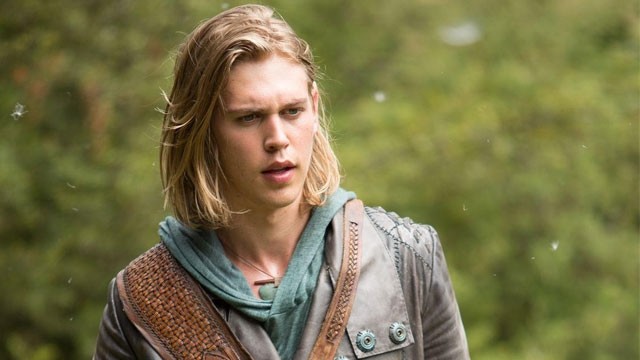 PHOTO MTV
There are plenty of reasons to tune in to The Shannara Chronicles, a promising fantasy epic that's got everything from magical trees and elven heroes to love triangles and oh-so relatable teen angst. But if we're being honest, half of the reason why we watch is because of Austin Butler, he of the golden hair, soulful eyes, and bee-stung lips. For us, this guy can do no wrong. Below are just a few scenes of his that made our hearts skip a beat!
Wil, Austin's half-elf, half-human character, is saying, "I never want to be that helpless again." There, there, sweetie.


via kiserinu.tumblr.com

Ride, ride like the wind, Austin.


via screenshothaven.tumblr.com






Oh, to be that horse beside him.


via jacewcyland.tumblr.com

Even when he doesn't know what's going on, his brooding game is still strong.


via amarbadens.tumblr.com 



He insists he's no hero, but of course he is.


via theshannarachronicles.tumblr.com 

And not just any hero, but a funny one!


via ohmsfordgifs.tumblr.com 



You can take the Austin out of the shirt, but you can't take the cute out of the Austin. (Are we still making sense? No? We blame Austin.)



via winsloschott.tumblr.com 
Catch The Shannara Chronicles on MTV.
\\\\\\\\\\\\\\\\\\\\\\\\\\\\\\\\\\\\\\\\\\\\\\\\\\\\\\\\\\\\\\\\\\
Get the latest updates from candy!
subscribe to our newsletter!
////////////////////////////////////////////////////////////////
You know you'll regret it.
You don't even have to leave the house!
From digital art to photography to mixed media, Filipino artists show that creativity is never lost in our people.
Skip a makeup step with these beauty goodies!
Take pretty notes and study effectively with these tips!
Wait for a love like this. A love that is good to you, for you.
Are you up for this challenge?
Can't wait to see the actual gowns!