Summer is almost here and we all know you're looking forward to a much-needed time for relaxing and with your loved ones. If you haven't made any plans yet (because busy with finals week, we know), we've listed down a few things you can do with the BFFs this summer with a little help from some of your favorite teen movies. Hope this helps and we wish you a super fun summer vacay. You deserve it!
1 Master a dance routine.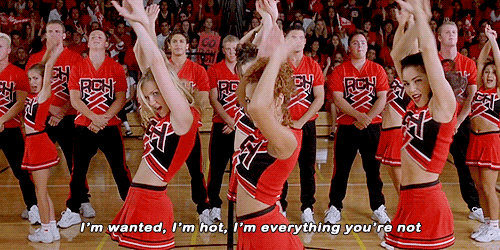 via stankate.tumblr.com
ADVERTISEMENT - CONTINUE READING BELOW
Who cares if you're no natural dancer? That's not the point. It's all about having fun. Master the moves and cheers in Bring It On, capture your performance in a video, and upload. You're not the only one who's going to have fun, because those who'll get the chance to watch you bust some moves will surely end up smiling and laughing, too.
2 Dress up.

via wigglegif.com
ADVERTISEMENT - CONTINUE READING BELOW
And take photos! Who says you have to go out just to dress fancy? You can even go to an ukay-ukay and buy yourself a few #OOTDs. Take your cue from the girls of Wild Child who went to a thrift shop for their dance outfits.
3 Go on a roadtrip or travel together.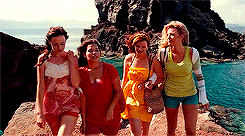 via giphy.com
ADVERTISEMENT - CONTINUE READING BELOW
You don't have to travel far or get on a plane to have an adventure. There are a lot of beaches near Manila and there's always a place near you that's waiting to be explored. Discover new things and new places with your BFFs—just don't forget to ask permission from your parents so they know you're going to be alright.
4 Take up a driving class together.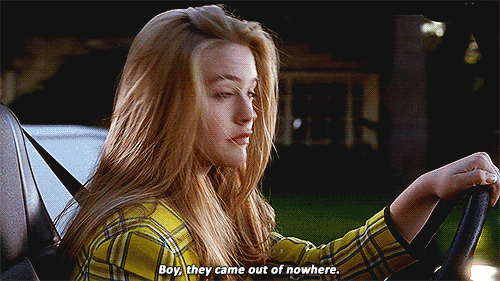 via thesocialboutique.tumblr.com
ADVERTISEMENT - CONTINUE READING BELOW
Learn a life skill this summer, and learn it with your BFF. You can even ask your kuya or your dad to teach you how to do this. It's like hitting two birds with one stone—bonding with your friend and your family, too.
5 Watch scary movies together.
Scare the life out of each other at night. Plan a major sleepover and invite your friends over. Watch these films with the lights out and we're pretty sure you'd end up screaming and then laughing at yourselves.
ADVERTISEMENT - CONTINUE READING BELOW
6 Try a new beauty and fashion look you've always been afraid of.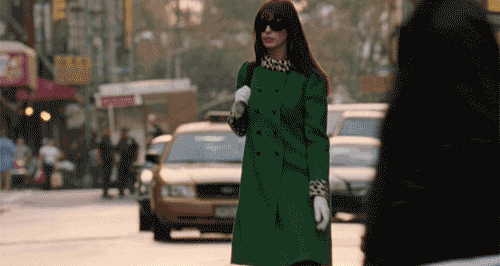 via mondschein.tumblr.com
Want to update your look? Nothing beats asking some help from your BFFs. You can help each other out and ask them on what flatters your face shape and body type and what doesn't.
ADVERTISEMENT - CONTINUE READING BELOW
7 Eat whatever you want to.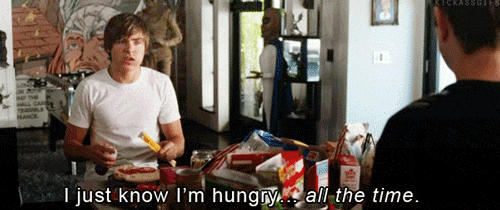 via wheninlawschool.tumblr.com
Cook something in the kitchen or just eat something together—whatever you want. You've always been studying and working on something for school that you're forgetting that you should enjoy your meals, too. Summer is definitely the perfect time to do that.
ADVERTISEMENT - CONTINUE READING BELOW
Do you have more suggestions for perfect barkada bonding tips this summer? Share them in the comments or tweet us @candymagdotcom. :)