It is the month to exude swagger and effortless cool, embrace everything about yourself, and just be rad the way you are. Still not comfortable to walk with your head held high and accept the fact that you are awesome, too? Here are 7 movies to help you do just that. Happy watching!
1. Brave. Who says girls can't be their own superheroes? Princess Merida shows you that a princess can do the saving herself, especially when the person who needs saving is her beloved mother. This arrow-armed Disney heroine wants to let you know that you have to embrace who you are—curls and all—and use your strengths to conquer whatever it is that's in front of you.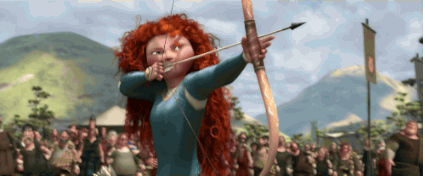 via giphy.com
ADVERTISEMENT - CONTINUE READING BELOW
2. Guardians of the Galaxy. We all have something mighty inside us. The Guardians inspire you to take the lead and save the world because sometimes underdogs aren't really underdogs. They're just superheroes waiting to happen—even if they only know a few words and find it difficult to understand metaphors.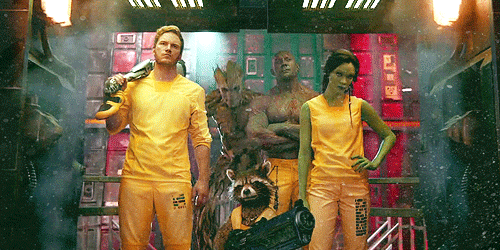 via giphy.com
ADVERTISEMENT - CONTINUE READING BELOW
3. The Little Rascals. See, even these kids know that the "Girls Hate Boys"/"Boys Hate Girls" state of mind shouldn't be taken seriously. After all, we all live in one planet and there's no point hating on each other.
4. 21 Jump Street and 22 Jump Street. Schmidt (Jonah Hill) and Jenko's (Channing Tatum) BFF story is a good example that you can click and be close friends with someone who has a totally different background from you. No need to change who and what you are to fit in, girl! It's really just a matter of making your similarities and differences work to strengthen the bond between the two of you.
ADVERTISEMENT - CONTINUE READING BELOW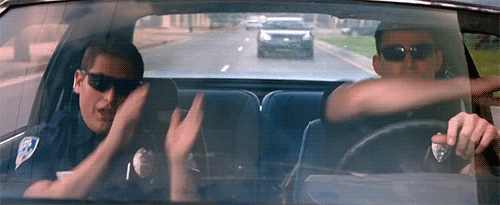 via giphy.com
5. Freaky Friday. So you think you are way too cool for your mom just because you're from this generation and... well, she's NOT? The answer is no. If anything, your mom may be cooler than you especially when a stressful situation arises. Just so you know, she's been dealing with stress since you were born. LOLJK!
ADVERTISEMENT - CONTINUE READING BELOW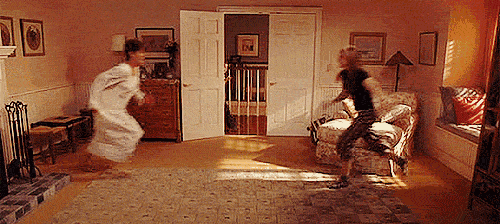 via giphy.com
6. Step Up movies. Nothing captures swag like the entire Step Up franchise and, of course, the dancing world's coolest couple alive—Channing Tatum and Jenna Dewan-Tatum who met while filming the first Step Up movie. ICYMI, we listed all the cool reasons why you should totes watch all the movies over here.
ADVERTISEMENT - CONTINUE READING BELOW

via giphy.com
7. Honey. Because Jessica Alba's dancing and showing off her über flat tummy. JK, that's just half the reason why you should watch this film. Honey was inspired by the life of Emmy-nominated dirctor and choreographer Laurieann Gibson (who works with Lady Gaga, Nicki Minaj, and Katy Perry!) and her struggles before she made it as a popular go-to dance teacher to the stars. She shows you that with enough determination and hard work, you'll make it big too.
ADVERTISEMENT - CONTINUE READING BELOW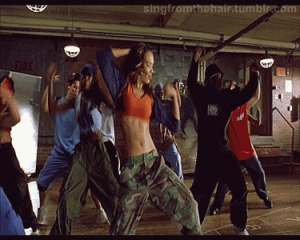 via giphy.com
Do you know any more swag movies, Candy Girls? Tell us in the comments or tweet us @candymagdotcom. We love hearing from you. :)