1 Denial: When the actual cast is not the cast you imagined.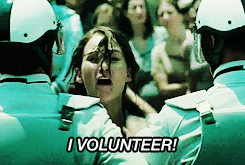 via tarisilmarwen.tumblr.com
What we tell ourselves: This cast, tho.
Sure, we're not all casting directors (though we should totally be hired to do that), but the cast in our heads for any TV show and/or movie is just so much better than the actors they chose for the movie. If the cast eventually works out, then that's awesome, but if it totally bombs (hello, Beautiful Creatures), we're so ready with our "I told you so" GIFs.
2 Isolation: When Major TV/movie moments > Major life events.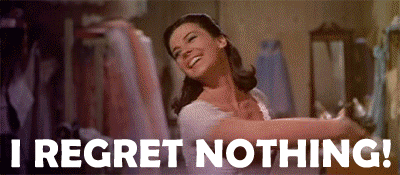 via shaelit.tumblr.com
ADVERTISEMENT - CONTINUE READING BELOW
What we tell ourselves: But this is really really important, too.
Whether it's prom, a sister's birthday, school events, or whatever else, real life always loves to get in the way of a really good series finale or the opening day of a highly-anticipated movie. Why does the Divergent movie always line up with final exams!? And no, seeing it on the weekend is much too long a wait. I need to see Olicity reunite on Arrow right now. If I need to see it alone, so be it!
3 Anger: When you totally didn't expect the *SPOILERS* on Twitter.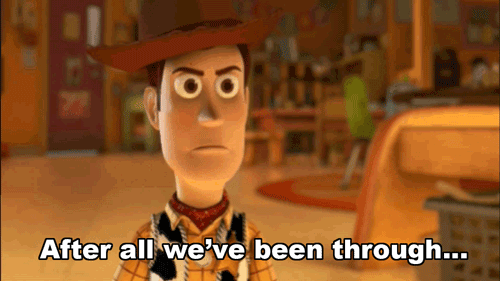 via sagspanther.tumblr.com
What we tell ourselves: Keep calm and… no, I can't.
*RAGE* So much for muting Twitter for those who can't keep their spoilerific thoughts in. Seeing a spoiler for something we've been waiting for is a huge bummer. After the rage spiral mellows though, we can give ourselves not-so-subtle pats on the back when our predictions totally come true. Yes, we're super fans, thankyouverymuch.
4 Bargaining: When we waste the weekend away with a binge-watch.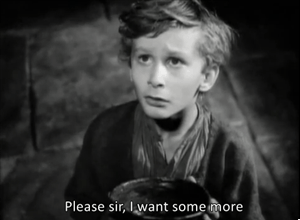 via shaelit.tumblr.com
What we tell ourselves: Promise, this is the last episode or movie.
Imagine it: You've got huge plans for the long weekend–things that don't involve your couch. But then, you start one episode of Gilmore Girls and before you know it, it's already Sunday night and you're just one episode away from season 3 and finally Jess and Rory is happening. Yes, you've seen it many times before but knowing what you know now makes everything in the past make so much more sense, right??? Long weekend? What was that?
5 Depression: When the credits start rolling after a season finale cliffhanger or the second movie in a trilogy.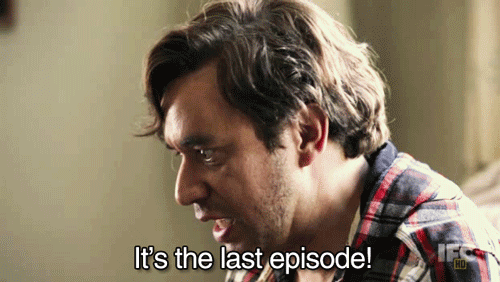 via sagspanther.tumblr.com
ADVERTISEMENT - CONTINUE READING BELOW
What we tell ourselves: What are we supposed to do now???
Whoever thought of splitting the last movie of a franchise or making the series finale such a game changer is obviously out to destroy our souls. How do they expect us to wait a year, six months, or any given amount of time not knowing what happens next? Don't they understand that we literally cannot function and have to resort to reading and/or writing fic and trolling Tumblr for fan theories just to make it to the next day? So unfair!
6 Acceptance: When the ~*feels*~ need to be felt and no one gets why.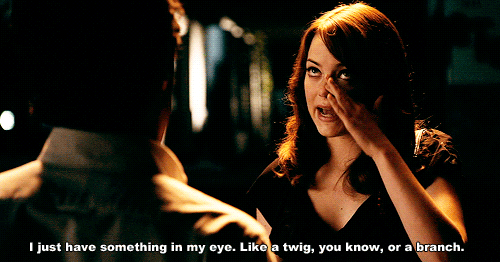 via tarisilmarwen.tumblr.com
What we tell ourselves: Yes, they're a fictional couple. No, I don't know them in real life, but the feels are real.
Months later, you know you're still not over Hazel and Gus's #EPICLOVE and sometimes still find yourself remembering their conversation on that bench in Amsterdam. And then you find yourself un-earthing old posts about it and feel sad all over again. It's okay to feel sad-slash-nostalgic. You've accepted that this will last a day or so and then you'll be okay. Okay? Until the next month when you feel it all over again, that is.
7 Rebirth: When your OTP or crackship finally seal the deal.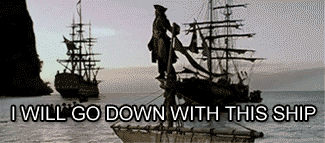 via shaelit.tumblr.com
What we tell ourselves: *major dance party*
This is the pivotal moment in every TV show and movie lover's life when the ship they've been praying for happens. When Katniss and Peeta kissed in the first Hunger Games movie or when Delena stopped dancing around each other and just went for it on The Vampire Diaries, the happiness one feels cannot be put into words. Vindication is ours. Our time is now. Let's pop more popcorn because now we can re-watch every single moment on YouTube.
ADVERTISEMENT - CONTINUE READING BELOW
READ MORE:
5 TV Shows That Are Perfect For Date Night
5 of the Best Breakup Movies You Can Watch For Fun This Month
7 of the Most Romantic Movie Lines You Can Use on Your Guy This Valentine's Day
What are you watching or are excited to watch these days, Candy Girls? Let us know in the comments or tweet us @candymagdotcom. Let's talk! :)