Raise your hand if you're putting Selena Gomez's latest track, "The Heart Knows What It Wants," on loop since it came out. Don't worry because we totes understand. What line gave you all the feels? Ours is this one: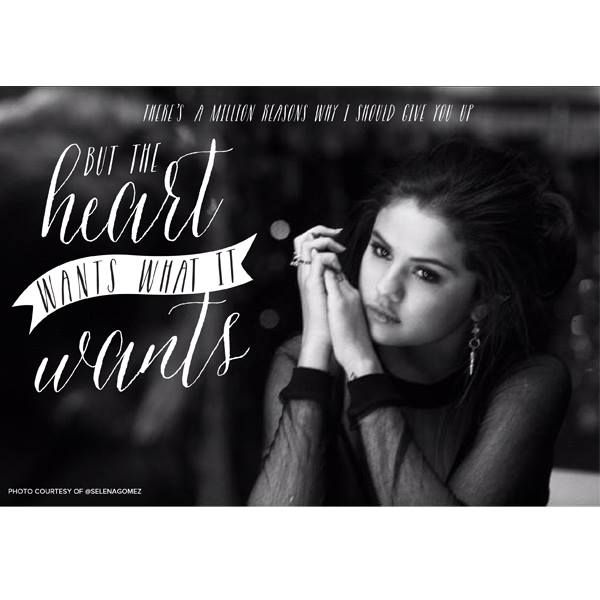 Art by Steph Yapnayon
We can't help but think about other song lines that gave us so much feels, too, so we're giving you 7 more of that to take to heart this weekend.
ADVERTISEMENT - CONTINUE READING BELOW
1. "Like a Fool" by Keira Knightley. Originally performed as a voicemail for an ex-boyfriend in the movie, Begin Again, this song captures how we all feel like after being left hanging by a guy we've loved in the craziest way possible.
2. "Sea of Love" by Cat Power. This dreamy track from the soundtrack of Juno will make you want to curl up in bed with someone you love and bask in that steady kind of comfort you get from knowing you are loved.
ADVERTISEMENT - CONTINUE READING BELOW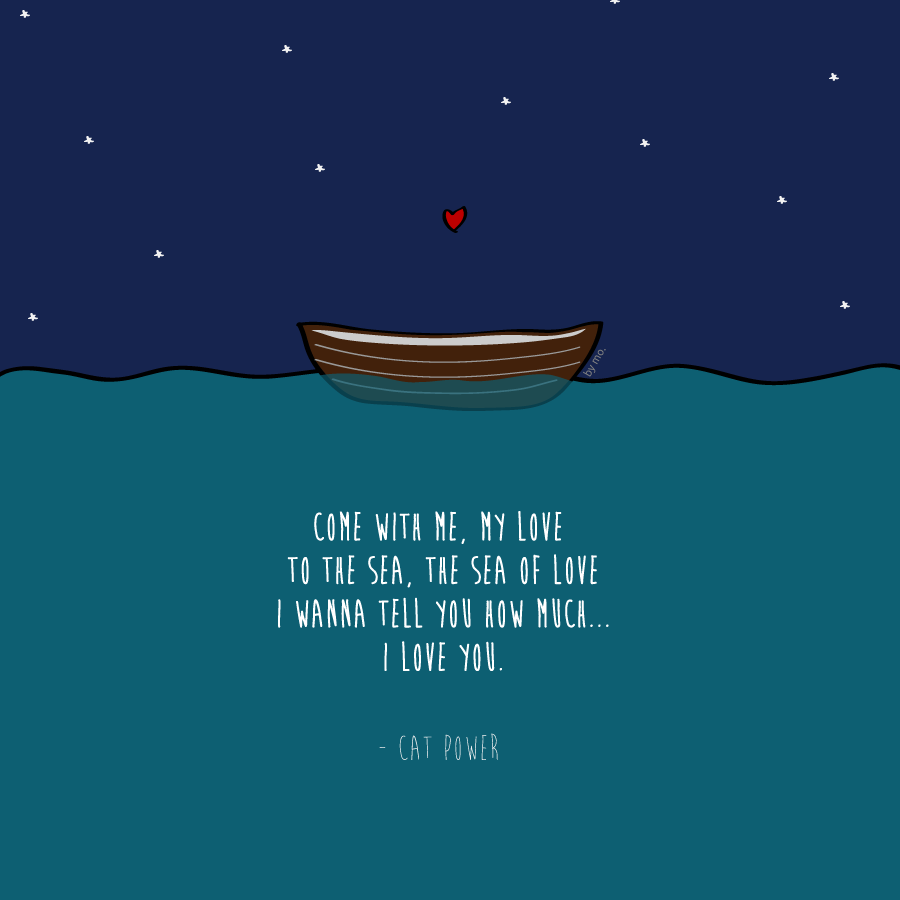 via thingsbymo.tumblr.com
3. "All I Want" by Kodaline. Just thinking about how perfect these lines are for The Fault In Our Stars and Hazel and Gus's love story is enough to send you back in bed and cry your heart out or watch the movie again for the nth time.
ADVERTISEMENT - CONTINUE READING BELOW
4. "Almost Lover" by A Fine Frenzy. This national anthem for every person who's ever been left hanging by their unofficial boyfriends will break your heart. The lyrics are too accurate, especially this line, that you just want to stop the words from settling in your heart and in your mind. The thing is you can't.
ADVERTISEMENT - CONTINUE READING BELOW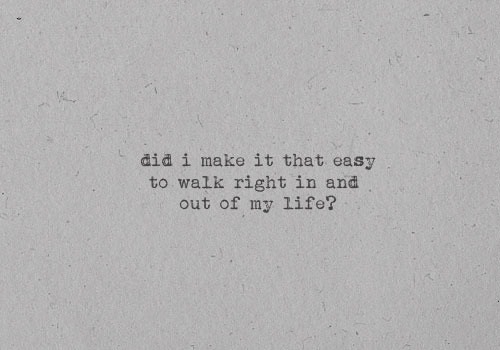 via decieved.tumblr.com
5. "One" by Ed Sheeran. Actually, most of Ed's songs give us the feels. But "One" holds a special place for those who continue to hang on the hope that the love of their lives will come back, too. *sniff, sniff*
6. "Someone Like You" by Adele. You know what they say, what doesn't kill you makes you stronger but it will hurt you badly at first. This Adele song knows what we feel exactly.
ADVERTISEMENT - CONTINUE READING BELOW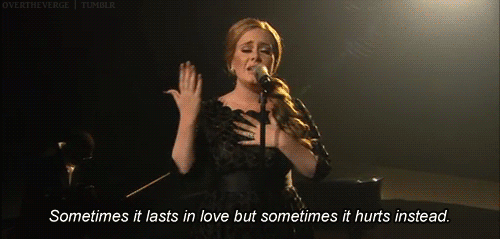 via sad--queen.tumblr.com
7. "Fix You" by Coldplay. Written by Coldplay's Chris Martin for actress Gwyneth Paltrow when her dad died, this track will give you the slightest bit of idea of what love is supposed to be like. You know, that desire to just make someone feel alright and happy especially after a heartbreaking event.
ADVERTISEMENT - CONTINUE READING BELOW
Give the songs a spin below while you're lying down in a bed of feelings today.
ADVERTISEMENT - CONTINUE READING BELOW
What songs give you the feels, Candy Girls? Let us know about them in the comments or tweet us @candymagdotcom. We always love hearing from you. Don't forget to follow Candy Magazine on Spotify, too. :)