All Access
7 Song Lines That'll Boost Your Self-Confidence
You don't know you're beautiful.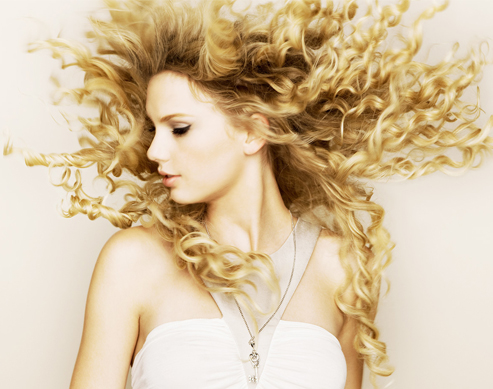 PHOTO MCA Music, GIFs Tumblr
There are days when you just feel ugly and incapable of anything. And when moments like those come, you need a few reminders that you're beautiful—just the way you are. Here are 7 lines from 7 of your fave artists' songs that will cheer you up and give you a confidence boost when you need one.
1. "You're beautiful, every little piece love. And don't you know you're really gonna be someone?" —"Stay Beautiful" by Taylor Swift
2. "Go on and try to tear me down, I will be rising from the ground like a skyscraper." —"Skyscraper" by Demi Lovato
3. "Your lipstick stain is a work of art. I got your name tattooed in an arrow heart." —"She Looks So Perfect" by 5 Seconds of Summer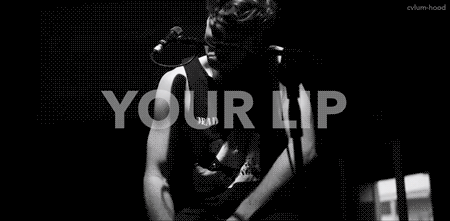 via cvlum-hood.tumblr.com
ADVERTISEMENT - CONTINUE READING BELOW
4. "Love your curves and all your edges, all your perfect imperfections." —"All Of Me" by John Legend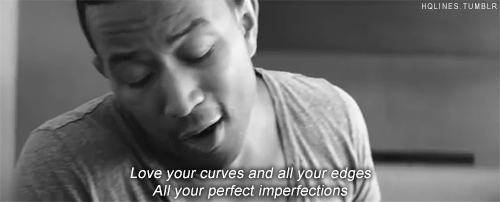 via hqlines.tumblr.com
5. "Being the way that you are is enough." —"What Makes You Beautiful" by One Direction
6. "Why should you care what they think of you?" —"Try" by Colbie Caillat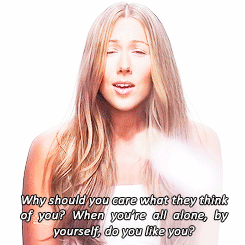 via stliestlinski.tumblr.com
ADVERTISEMENT - CONTINUE READING BELOW
7. "She's got a light on her face. She don't need no rescuing, she's okay. She's got a life in her veins. She don't need no rescuing, she's okay." —"Rescue" by Yuna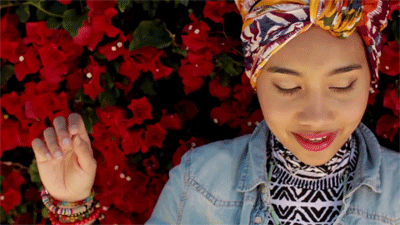 via thishijabi.tumblr.com
Can't get enough? Listen to all the songs here. Have a beautiful day, Candy Girls!
ADVERTISEMENT - CONTINUE READING BELOW
Thailand rethinks its elephant strategy.
Who else wants a basket full of mojos?
We're hoping to see more of these in different LGUs!
Sometimes, no matter how hard you try, some people just won't vibe with you, and that's totally fine.
Have you tried the #ComeAroundMeChallenge?
The cheerleading docu-series is a phenomenon.
A lot of them are dirtier than a toilet seat.
The kind of wholesome content we all love to see.
Being away from each other teaches you to cherish every moment together even more.