Ever been in that place where you're not quite sure if you should still pursue your celebrity crush or not? And by pursue we mean continue stalking him or reading about him every day and feel great that on top of your game. Maybe it's about time you let it go, sweetheart. Maybe you're finally over you're celeb crush. Here are a few symptoms that maybe you can finally start moving on.
1. You stopped googling him. You don't find the urge to type his name or search for news about him when you're on Google. Instead you do what you have to do, like work on your research paper or (GASP!) look for updates about another celebrity... which could totes be your next obsession.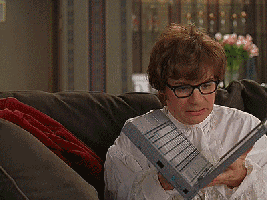 via giphy.com
ADVERTISEMENT - CONTINUE READING BELOW
2. You don't care if you have a chance to see him. He's having a concert here or he'll be coming in the country to promote something. Finally. But the weird thing is you don't care anymore. You don't want to spend an entire day lining up for tickets. You don't want to memorize the songs in his album. You don't want to get out of your bed and look for ways to secure a pass so you could see him.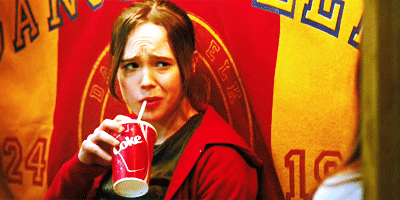 via giphy.com
ADVERTISEMENT - CONTINUE READING BELOW
3. You unfollow him on social media. You're just tired of seeing his face on your feed. Whenever you log on to Facebook, Twitter, Instagram, or Vine, his account or page isn't the first thing you go to anymore. There's really no use in following him now, so you're deleting him from your list.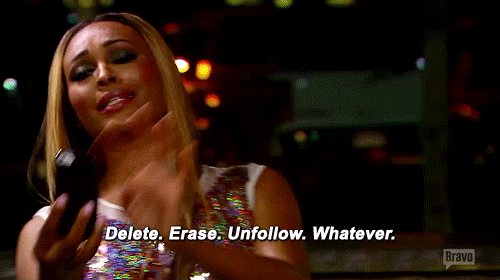 via giphy.com
ADVERTISEMENT - CONTINUE READING BELOW
4. You stopped replying to his posts. Whenever he gets a new project or something that could give his career a push, you used to wish him luck by replying to your posts (and you don't care if he acknowledges them or not!)—complete with heart and kissy emojis. Now things have changed. You don't mind if he doesn't have anything new anymore. Sigh.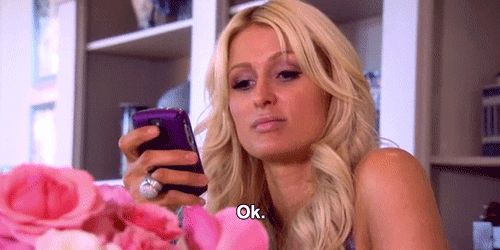 via giphy.com
ADVERTISEMENT - CONTINUE READING BELOW
5. You don't care if you miss something about him. He has a new music video or a new movie and you just can't seem to find the energy and moolah to spend on these things. You have other priorities and you'd rather focus on them. Aww.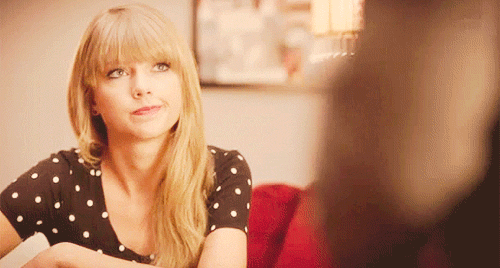 via giphy.com
6. When your friend metion his name, you're just MEH. There was a time when you got excited or feel passionate whenever your friends bring up his name or talk about him. You were always the one who shared facts about him that people tend to miss. But now? You'd rather stay silent or you just can't be bothered to talk about him.
ADVERTISEMENT - CONTINUE READING BELOW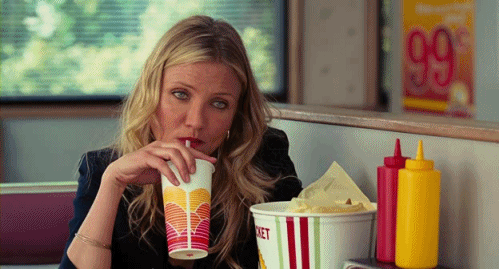 via giphy.com
7. You don't care if there are rumors about him. He went solo after all these years of being in a band. He broke up with his girlfriend. He has a new girlfriend. And you? You. Don't. Care. But you feel kinda happy that he's about to make changes in his life. Maybe this will be good for him and his career. Maybe. Well, you don't care actually.
ADVERTISEMENT - CONTINUE READING BELOW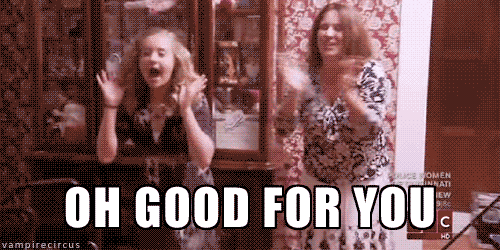 via giphy.com
Are you over your celeb crush? Let us know in the comments or tweet us @candymagdotcom. We love hearing from you. :)