We thought The Theory of Everything was going to be a serious, awards-bait biopic, but it was more of a love story about renowned physicist Stephen Hawking and his equally spectacular wife, Jane. Eddie Redmayne and Felicity Jones—perfectly cast—have an effortless chemistry and a billion stars in their eyes that left us breathless and dead, so dead, #RIPme. Here are just some of the moments we loved (spoiler alert!):
1 When they met for the first time.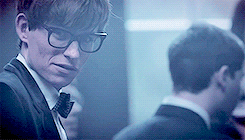 via juliannehoughes.tumblr.com
We couldn't tear our eyes away as Stephen and Jane checked each other out across a crowded room full of college students, as Stephen awkwardly shuffled his way to her, as they started a conversation with one-word exchanges, as they good naturedly poked fun at each other's deepest beliefs, and as Jane slipped Stephen her number at the end of the night.
2 When they just clicked.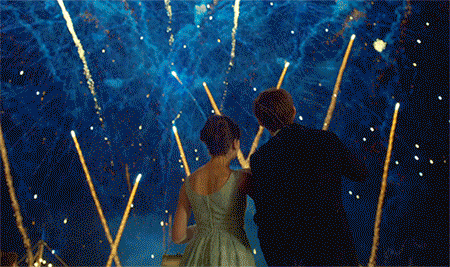 via focusfeatures.tumblr.com
ADVERTISEMENT - CONTINUE READING BELOW
Stephen goes from zero to inviting Jane to lunch with his whole family, who are impressed by Jane's wit within five minutes of meeting her. He declares that he's inviting her to the May Ball, which might've sounded presumptuous coming from anyone else, but they just have this easy rhythm and MFEO vibe. Like, of course, they're going together, it's already written in the stars.
3 When Jane found out about Stephen's disease and that he only had two years to live.
Because Stephen was hiding from the world, his best friend was the one who broke the news to Jane. There's steel in Jane's eyes as she tells Stephen it's either he play a game of cricket with her or lose her forever; compassion as she watches his disease start to take over his body; and anger as she tries to get through to him. Just give these two all the awards!
4 When they started building a life for themselves.
Their wedding is beautiful and fairy tale-like, and their children are even more precious.
5 When Stephen's illness became more serious.
You don't give a second thought to picking up a fork or climbing up the stairs until your body suddenly can't do it anymore. But Stephen handles it with dignity (and stubbornness), while Jane is an unwavering source of comfort and support.
6 When the stress of taking care of Stephen and their children started to take its toll on Jane.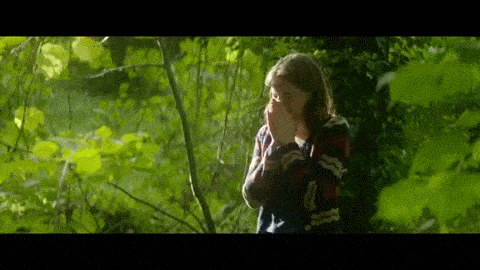 A person can only do so much and pursuing a Ph.D. in medieval Spanish poetry, which was Jane's dream, is not one of them when you're the sole caretaker of the family. Jane needed time for herself and her own support system, which she found in Jonathan, an invaluable friend to the whole family.
7 When they (SPOILER ALERT!) broke up.
Try as they might to make things work, the heart wants what it wants. Just as Jane ended a complicated relationship with Jonathan, Stephen found a new love in his caretaker Elaine. The doctors said Stephen would only have two years, but he's had so much more than that. So the breakup is less of a loss, but more of an acknowledgement of the natural course of things, that love comes and goes, that you can never predict what's going to happen. That doesn't make their breakup any less painful, though, and you won't be able to stop the tears from flowing when Jane says, "I have loved you. I did my best." Just remember what Stephen says: "Everything will be okay." Stephen and Jane remain friends to this day.
ADVERTISEMENT - CONTINUE READING BELOW
The Theory of Everything opens February 25.