1. Love Actually. People always remember the placard scene from this film whenever they're asked what's the most romantic thing about this movie. But a baby Thomas Brodie-Sangster chasing the love of his life in the airport is noteworthy, too. How many of us have that kind of bravery, anyway, to break all the rules for love?
ADVERTISEMENT - CONTINUE READING BELOW
2. Like Crazy. The date scene in this sad flick about long distance relationships gives you a clear picture of how most of us don't really wish for grand gestures. There is always a quiet kind of beauty in simplicity, like having a feet fight with your better half.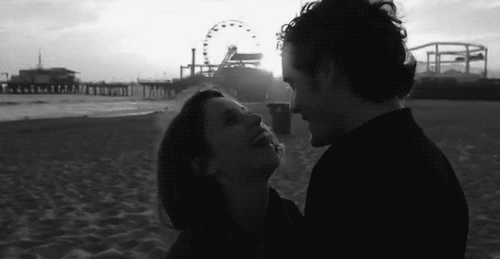 via damnbabysmile.tumblr.com
ADVERTISEMENT - CONTINUE READING BELOW
3. Eagle vs. Shark. This socially awkward couple shows us how LQs (lovers' quarrels) are done, with sleeping bags. Watch Lily chase Jarrod around and eventually talk with each other as they lay inside their own bags. Reminds you that regardless of how easy or hard it would be, you should go after who your heart beats for.
via killyourdarlings.tumblr.com
ADVERTISEMENT - CONTINUE READING BELOW
4. A Walk To Remember. This aww-inducing scene of Landon coming to Jamie's rescue in the school cafeteria will make you wish you had your own knight in a backpack, too. What probably gives us more kilig is because we know for a fact this is just the start of something beautiful.
5. The Fault In Our Stars. Everything Hazel and Gus did in Amsterdam made our hearts burst with so much happiness. It was the calm before the storm. We all knew it was going to get pretty heartbreaking after, so we savored each sweet moment they shared with them.
6. She's Dating the Gangster. That moment when old Athena and Kenji met again surely made us cry buckets, but this scene they shot in Mt. Mayon (one of the country's most beautiful places) gave us so much feels, too. Love knows no age because young as they were, they already knew what they wanted and needed most in life.
ADVERTISEMENT - CONTINUE READING BELOW
7. High School Musical 3. Zanessa knows how to make all of us fall in love. Their rooftop dance, while singing "Can I Have This Dance?" is just perfect. The rainfall's timing was pretty right, too. Looks like the universe actually conspired to make them have one of the happiest moments in their lives.
ADVERTISEMENT - CONTINUE READING BELOW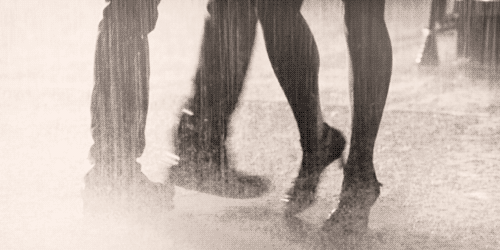 via flawlessandimperfect.tumblr.com
What are your favorite romantic scenes from movies, Candy Girls? Let us know in the comments or tweet us @candymagdotcom. We always love hearing from you. :)