All Access
7 of the Best Declarations of Love In Movies
These movie scenes spell love in bold letters.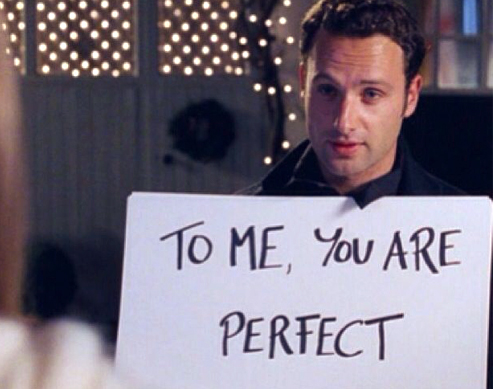 PHOTO Universal Pictures
These scenes may be cheesy or too-good-to-be-true in some way, but you have to admit that they're really good, too. We can't even count the times we've rewatched these movie scenes over and over again.
Need some love in your day? These confessions of love from the movies will give you a huge serving, we promise.
1. Stuck In Love.
Win: Imagine a guy writing a poem for you (of course maybe you just assumed a little) and reciting it in class while looking at you. That gesture will definitely make your day or week or month, right? Guys + poems? Best. Combination. Ever.
2. 10 Things I Hate About You.
Win: Speaking of poems, who could ever forget that moment when Kat (Julia Stiles) read her poem for Patrick (Heath Ledger, RIP) in front the whole class declaring her feelings—complete with tears and the pieces of her bruised heart? All together now: Aww!
ADVERTISEMENT - CONTINUE READING BELOW
CONTINUE READING BELOW
Recommended Videos
3. Notting Hill.
Win: It's simple and straight to the point. She is just a girl (oh, never mind that she's a world famous actress. JK!) standing in front of a really cute guy asking him to love her, too. Props to Anna because IRL, you would've died in front of your crush if you did that.
ADVERTISEMENT - CONTINUE READING BELOW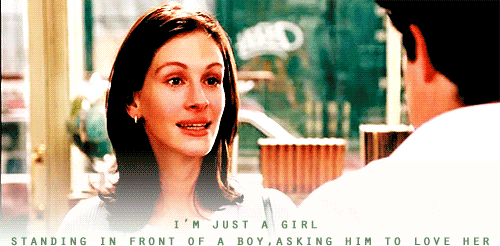 via giphy.com
4. Pride & Prejudice.
Win: Who wouldn't want a guy, a really eligible guy, confessing his love for you in a very picture-perfect spot, saying each word with his charming accent? *sighs and faints on the spot*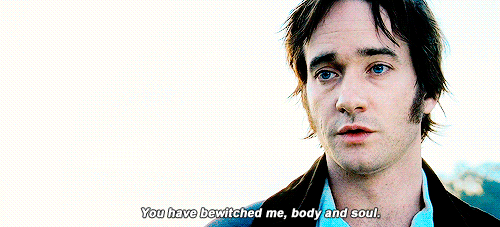 via giphy.com
ADVERTISEMENT - CONTINUE READING BELOW
5. The Fault In Our Stars.
Win: C'mon, Gus said like an entire paragraph declaring his love for Hazel. On. The. Spot. Okay, we didn't know if he rehearsed that or something beforehand, but words put together like that will surely make your heart melt and burst.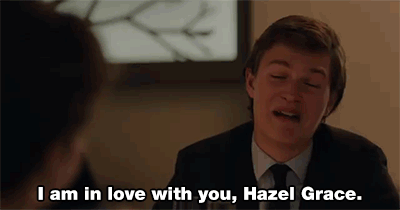 via giphy.com
6. The Notebook.
Win: Noah put his feelings out in the open in a moment when his relationship with Allie needed it most: When they were fighting. Isn't that more romantic? A reassurance amidst the chaos that at the end of the day, even if keeping things together gets extremently difficult, he's always going to be there for you.
ADVERTISEMENT - CONTINUE READING BELOW
via giphy.com
7. Love Actually.
Win: How can we ever forget the placard scene from this movie which just raised our expectations to a whole new level? LOLJK! It's love that asks for nothing in return, until he decides to let go and move on, which was perfectly laid out in the open on Christmas day. What could be more perfect than that?
ADVERTISEMENT - CONTINUE READING BELOW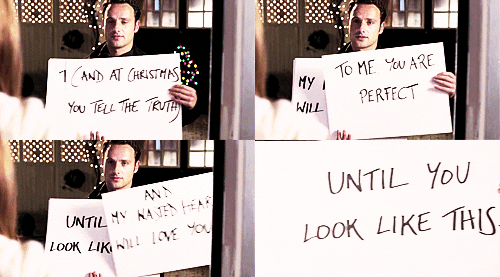 via giphy.com
Which love declaration from a movie is your absolute fave, Candy Girls? Let us know in the comments or tweet us @candymagdotcom. We always love hearing from you. :)
Curious about what they were like as UP students?
Usual floods will soon be a thing of the past.
Loisa's house garnered mixed opinions from netizens.
'Jowa, jowa, jowa.' --Teddie
And the role of Good Boy goes to...
They were once Green Archers.
South Korea's revised law will give pop culture artists a chance to delay their military service.
According to a new study.
"I love that I am trans. And I love that I am queer."
It's not just about your face shape!
From The Candy Bulletin Community