These music videos aren't only good. They managed to make their way on the list of most memorable music videos of all time because they put together #OOTDs that made a statement. If you need a big dose of fashion inspiration, then today is your lucky day. Here are 7 of the most iconic outfits from music videos we've rounded up for you.
1. "Vogue" by Madonna. Directed by Gone Girl's David Fincher, this black and white perfection showed Madonna in a cone bustier and a pantsuit doing the signature vogue dance move.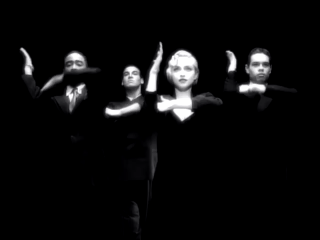 via giphy.com
ADVERTISEMENT - CONTINUE READING BELOW
2. "Fancy" by Iggy Azalea feat. Charli XCX. While this music video took inspiration from 90s movie, Clueless, we give them props for somehow introducing Cher (and her verrry girly but preppy wardrobe) and the entire gang to this generation.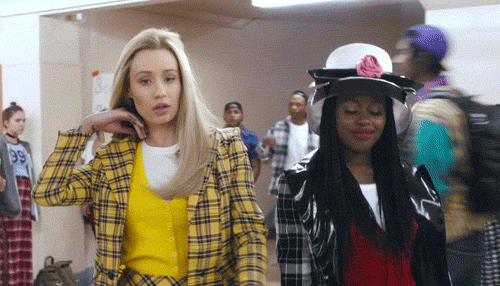 via giphy.com
3. "Single Ladies" by Beyonce. Who manages to look perfect after dancing like cray? The Queen Bey of course. Maybe it's pure talent or maybe the bodysuit did it it for her and the girls.

via giphy.com
3. "I'm Real" by Jennifer Lopez feat. Ja Rule. There was a time when sweatsuits were a thing, believe it or not. Most of us probably wanted this one which J.Lo wore because it screamed girly and athletic at the same time. Plus, you can totes be twinsies with Regina George's mom.
ADVERTISEMENT - CONTINUE READING BELOW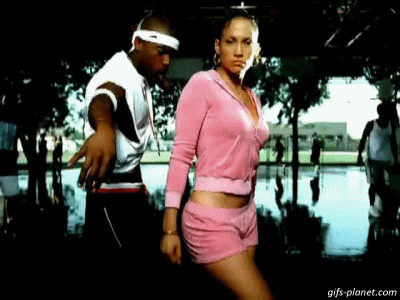 via giphy.com
4. "Come On Over" by Christina Aguilera. Christina's studded all-white number in this video stood out the most. Although we really loved her other other outfits in this video and that red hair, too.
5. "Heartbreaker" by Mariah Carey feat. Jay Z. Who would wear a crochet crop top to the cinemas where the airconditioner is in full blast? At least Mariah paired it with jeans and killer wedges. Those must've protected her from the cold.
ADVERTISEMENT - CONTINUE READING BELOW
6. "Wannabe" by Spice Girls. The girls' outfits showed us their personalities, but we love all of them!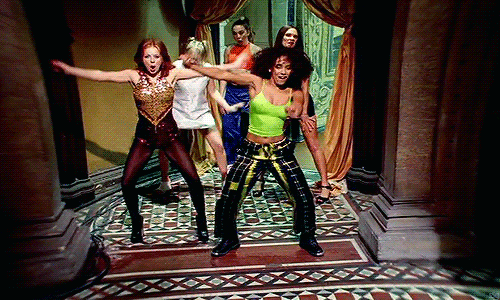 via spice5girls.tumblr.com
7. "Baby One More Time" by Britney Spears. This schoolgirl outfit Brit wore made us wish we were allowed to wear that #OOTD to school, too, and dance in the hallways.
ADVERTISEMENT - CONTINUE READING BELOW
Which music video is your favorite, Candy Girls? Let us know in the comments or tweet us @candymagdotcom to join the conversation. :)