All Access
7 Movies to Watch This March
Kung Fu Panda 3, Allegiant, Batman v Superman, and more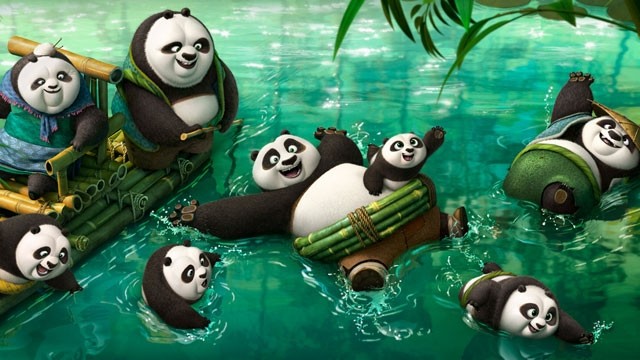 20th Century Fox
Hail Caesar (now showing)

What happens when the biggest movie star in Hollywood gets kidnapped? Find out in this star-studded comedy featuring George Clooney, Channing Tatum, Scarlett Johansson, and more A-listers. 

The Finest Hours (now showing)

If you love Chris Pine, you're probably going to have an issue with how dangerous his mission is in The Finest Hours. Based on a true story, the movie is about the most daring small boat rescue in US Coast Guard history, led by Petty Officer First Class Bernie Webber (Chris Pine's character).

Concussion (now showing)

David vs. Goliath, science vs. sports politics—this is the movie that some critics say Will Smith should've gotten an Oscar nomination for.

Kung Fu Panda 3 (March 9)

It's the ultimate panda party as Po meets his long-lost dad and a whole village of pandas. They're all so fluffy—we want to give them all a hug!

The Divergent Series: Allegiant (March 9)

Tris, Four, and the rest of the gang finally step outside the walls and find out that people have been watching them all their lives, making them sort of reality show celebrities. But this unexpected fame is the least of their worries as their world gets turned upside down. We wonder how they'll cut the book in half and where the fourth movie, Ascendant, will kick off!

Batman v Superman: Dawn of Justice (March 26)

It's the superhero brawl that geeks have been waiting for since forever. Are you on Team Batman or Team Superman? #Sorrynotsorry, but we think Wonder Woman can kick both their butts!

Miracles from Heaven (March)

Do you believe in miracles? There's a skeptic in all of us, but this movie might just change your mind. Based on a true story, it's about a little girl named Anna who was diagnosed with an incurable disease. Things seemed to get worse when she fell 30 feet from a tree, but instead of being paralyzed, she not only survived but was also cured of her terminal disease. In an interview, the real-life Anna says, "I want people to understand that you have to have faith and you can't ever give up... Just because you pray today for God to take your headache away or make your stomach stop hurting, it doesn't mean that He's going to answer that prayer today or tomorrow, but it doesn't mean that He's not. We don't ever know and that's why you have to keep praying and have hope and be faithful."
The kind of wholesome content we all love to see.
Being away from each other teaches you to cherish every moment together even more.
Your Moon sign is all about your most intimate feelings, fears, and desires.
Gotta stay cool, fresh, and iwas pawis.
Remember the show Codename: Terrius when it was aired on ABS-CBN?
At 23, he is the youngest elected mayor in the country.
Rest in peace, Coach Aric.