All Access
7 Movies From the #Sundance Film Festival 2015 We Want to Watch, Too
We are asking the movie gods to give us a chance to watch these brilliant films, too.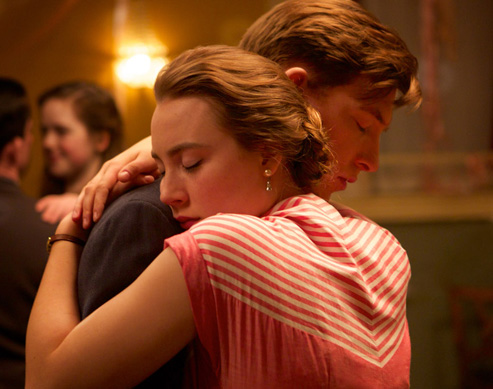 The Sundance Film Festival is one of the largest independent movie festivals in the United States that showcases new movies from American and international independent filmmakers. Since it was founded in 1978, the festival has given big breaks for a lot of today's notable filmmakers like Quentin Tarantino (Django Unchained), David O. Russell (Silver Linings Playbook), and Darren Aronofsky (Black Swan). Movies like 500 Days of Summer, Little Miss Sunshine, and Garden State were also first shown in the festival. This year, Sundance is giving movie-goers another batch of wonoderful and brilliant films. We are not yet sure if these will get international screenings, but we hope they do.
Stockholm, Pennsylvania. Stars: Saoirse Ronan, Cynthia Nixon, Jason Isaacs.
In a story about transitions and adjustments, Leia meets her parents and herself for the first time after she was freed from her kidnapper who took her in since she was four. It's what we all see as something that's supposed to be a happy ending, but it's a struggle for someone who's been used to different things (like a different birthday and a different name).

Me and Earl and the Dying Girl. Stars: Thomas Mann, RJ Cyler, Olivia Cooke.
What happens when a teen who wants to keep himself fr0m everyone else develops a connection with a dying girl? In this coming-of-age Sundance film, Greg's world suddenly changes as he deals with the dying Rachel who was diagnosed with leukemia.

Brooklyn. Stars: Saoirse Ronan, Domhnall Gleeson, Emory Cohen.
Will you choose the home you left behind for the place you're currently in? Based on the novel by Colm Tóibín and with a screenplay by Nick Hornby, Brooklyn is about Eilis, an Irish immigrant in '50s Brooklyn, who struggles with the challenges of moving in and eventually finds her new life easier in the face of love. However, the past starts to knock and now she has to make a choice—will she leave or will she stay?

photo Hanway Films via Sundance Film Festival

Sleeping With Other People. Stars: Jason Sudeikis, Alison Brie, Adam Scott.
What happens when a womanizer and a cheater find support in each other while recovering from the situation they're both in? Of course a mutual attraction sets in which makes the whole thing a little more complicated than what they both expected.

photo The Angelloti Company via Sundance Film Festival

Operation Arctic. Stars: Kaisa Gurine Antonsen, Ida Leonora Valestrand Eike, Leonard Valestrand Eike.
Adventurous and curious young girls are accidentally left in a remote Arctic island to look after themselves when their plans go wrong. With the harsh weather, wild animals, and a limited food supply, survival is definitely hard for these girls who have to work together if they want to get rescued.

photo via Sundance Film Festival

Shaun the Sheep. Shaun wants to have some fun but when they are brought in to the city, the journey and adventure they go through just to get home becomes a little more than what they expected.

The Games Maker. Stars: David Mazouz, Joseph Fiennes, Ed Asner.
Young Ivan has to win the magical world of game invention not only for the prestige as a true Game Maker but also to save the world his grandpa created from Morodian and his family.
View the entire list of movies from the festival over here and let us know which of them you've included on your must-watch lists. :)
It's okay to admit if you're having a hard time doing the one thing you thought you were good at.
All the outfits and props were just things found around their house!
"You wish to know where my true loyalties lie? Not with any king or queen, but with the people."
Kayang-kaya niyo 'to gawin at home.
And it's all thanks to low air and light pollution.
It's part of a dashboard that helps you monitor all the confirmed cases in the country.
With a load of cute behind-the-scenes footage, too!
Choco butternut cravings are now solved.
It was part of a class requirement!
Sadly, there's no law against catfishing in the Philippines.
Think of astrology as a language that helps you feel and be seen.
Franki and Diana are this month's Eye Candy.