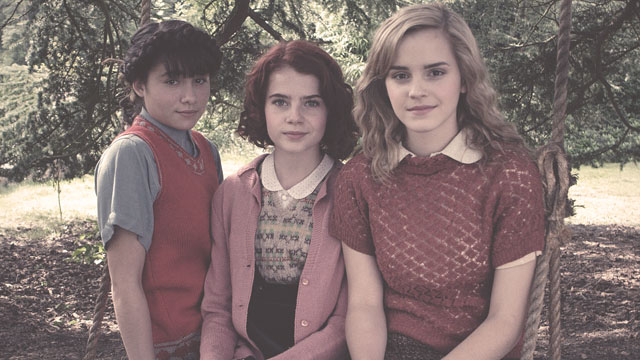 Need a list of good movies to watch this week because you're stuck at home because of the APEC Summit? We've rounded up good movies that are going to make you feel awesome. Not that you need to because, let's face it, you're already awesome the way you are. But sometimes, you just have to get a little reminder that life doesn't always have to be about being with someone and ending up with someone. Most of the time, a happy ending involves being with yourself and learning to love every bit of you—quirks and all.
1 Alice In Wonderland
Who says you need a Prince Charming to slay a Jabberwocky and defend a place you've come to love? Return to Wonderland with Alice as she tries to do the saving, with the help of her friends of course.
2 Sucker Punch
This movie screams nothing but girl power as Babydoll and the rest of her squad save themselves from a mental facility that abuses them and their weaknesses. Get major "Bad Blood" vibes from this film where each one of them helps the other person get through another day.
ADVERTISEMENT - CONTINUE READING BELOW
3 Ballet Shoes
Based on the novel by Noel Streatfield of the same title, Ballet Shoes tells the story of three young orphans who are deadset on getting their dreams and putting their names in history books. Whether you're an aspiring ballerina or actress or pilot, you have to remember that a little perseverance and faith in yourself can take you places.
4 Mamma Mia!
Want proof that putting your mind into anything will make your ambitions and dreams come true? Take it from Sophie who goes to great lengths to find the missing piece of herself as she embarks on a search for her real father before her wedding day. It is never a waste to focus on yourself first before loving another person. Never.
5 Almost Famous
If you want to set your priorities straight, maybe Almost Famous can help you with that. No matter how chaotic life can be, never lose sight of the most important things: family, friends, and good music.
6 Brave
There are a lot of moments in life when you have to do the saving yourself, and it doesn't have to involve saving your prince charming. Sometimes, it's also about saving the most important relationships in your life—the one with your family.
7 Mona Lisa Smile
Most of us were conditioned to believe that we have to end up getting married or being in a relationship, but Mona Lisa Smile is one of the brilliant movies out there that will make you believe that there's more to life than finding someone who can love you better than yourself.
Know more movies we should include in this list? Let us know in the comments! :)