Don't you think the cold breeze + the cloudy weather is just the right mix to make you want to curl up in bed and swim in a pool of feelings? Yes? We thought so, too. So here's something to make you want to do that today, a few movies you can watch and lines that can mess with your emotions.
Big Fish
Why the feels? There is nothing like an old person telling the story of how he met the one and pursued a love that was worth having despite the odds. Because really, how many of us would go through great lengths and endure hardships to be with the love of our lives at this day and age?
via sofipastelillo.tumblr.com
ADVERTISEMENT - CONTINUE READING BELOW
Up
Why the feels? Moving on and finally letting go of the person you love is not a joke, especially when that person has been your partner for your whole life, like Mr. Carl Fredricksen's wife Ellie. But even after that part of your life ended, it's no reason to give up on everything altogether. While it may be hard to go on, it's the best choice you'll ever make. You just don't know that yet.
"Thanks for the adventure. Now go have a new one! Love, Ellie"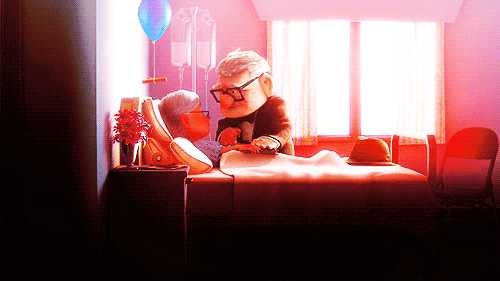 via dinky-ink.tumblr.com
ADVERTISEMENT - CONTINUE READING BELOW
P.S. I Love You
Why the feels? Just like Mr. Fredricksen, Holly lost her partner, too. And while it's easy to lose yourself in a heartbreak of that intensity, know that life has a way of surprising you and making you realize that your future is always brighter than your past. Never allow the fear of letting go of your beliefs and old ways hinder you from actually living your life.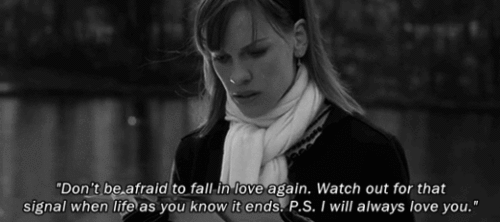 via staywithmeforevr.tumblr.com
ADVERTISEMENT - CONTINUE READING BELOW
I Am Sam
Why the feels? This line is a beautiful reminder that we never had the right to question anyone's feelings and opinions about anything and everything because we really don't know where they're coming from. It's more feels-inducing when it comes from a father who's fighting every day for the right to take care of his daughter when the world thinks he's not enough for her.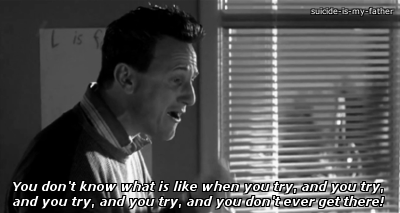 via suicide-is-my-father.tumblr.com
ADVERTISEMENT - CONTINUE READING BELOW
Before Sunrise
Why the feels? This line from the first movie from Richard Linklater's trilogy will make you think twice about your intentions. Ultimately, being loved a little more is why we really do the things we do and say the things we say.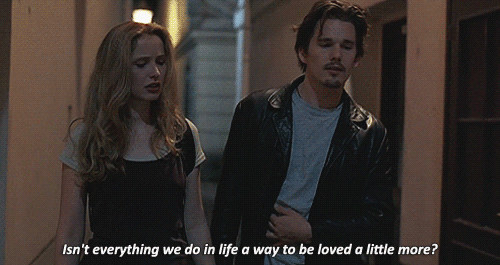 via collection-of-gifs.tumblr.com
Bridesmaids
Why the feels? We've all been there before. You know, some guy who gives you all the reasons to believe that you were "special" when in fact, you are just one of those girls he treats as his friend. Whether he did that unintenionally or not, you have no choice but to let it go. What's the point anyway, unless he gives you a reason that he's worth the fight, right?
ADVERTISEMENT - CONTINUE READING BELOW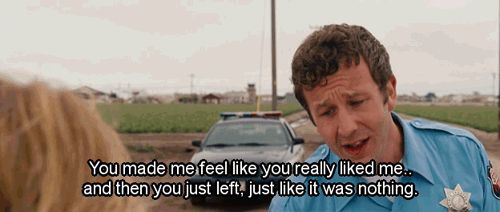 via illicitbits.tumblr.com
The Time Traveler's Wife.
Why the feels? Because good or bad, the things that happened to us make us who we are. They shape us in ways we could not even imagine. Take it from Clare who had to endure a disappearing husband, but wouldn't even have her life with him in any other way.
ADVERTISEMENT - CONTINUE READING BELOW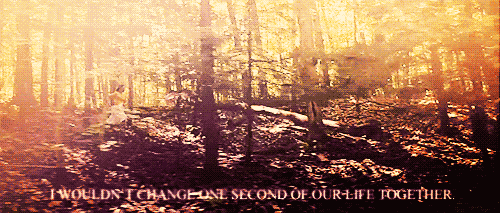 via meuqueridoamorplatonico.tumblr.com
What movie lines give you so much feels, Candy Girls? Let us know in the comments or tweet us @candymagdotcom. We always love hearing from you. :)