In the spirit of Father's Day (which is on Sunday, BTW!), we've rounded up seven of our fave dads from movies and TV shows to make you love your dad more. We're pretty sure they're like one of these cool dads over here:
1. Michael Lancaster from The Fault In Our Stars. Don't you just love a dad who corrects your beliefs, the really significant one which you'll surely use later in life? No, we're not talking about pot here. We're talking about the privilege of having your heart broken by someone you love. :P
2. Phil Dunphy from Modern Family. He's the cool dad. That's his thang. His lingo is updated (WTF for Why The Face, hello) and he knows all the dances to High School Musical.
3. Jay Pritchett from Modern Family. Jay's not only a cool dad, but also a cool grandpa. He encourages you to be yourself, but isn't afraid to tell you when you're about to be a total embarrassment. Let's face it, it's difficult to stand up to the people you love.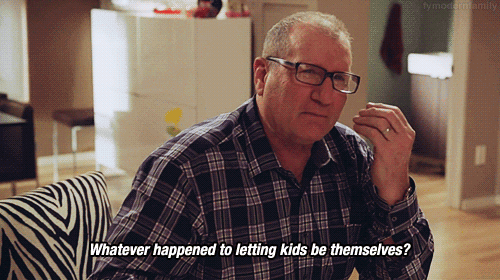 ADVERTISEMENT - CONTINUE READING BELOW
4. Cameron and Mitchell from Modern Family. Dads with good taste in just about everything: food, music, movies, clothes, and even life choices. Plus they're outspoken, too, especially when it comes to the important people in their lives. Props to them for passing on those values to Lily.
5. Daniel from Love, Actually. Having a dad whom you can talk to when you have a lot of feelings? Bull's eye. Isn't that just what you need when boys are starting to confuse you: legit guy perspective?
6. Bryan Mills from Taken. Boys will seriously think twice before making you cry. We can just imagine him saying those lines to someone who broke your heart. Ha!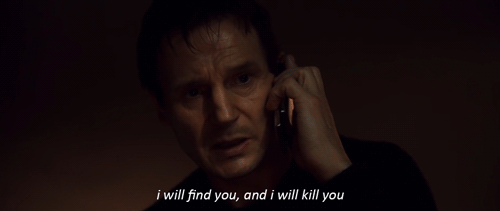 via totalfilm.tumblr.com
7. Tom Bradshaw from The Carrie Diaries. He may be overprotective at time, but at the end of the day, you know that he just wants the best for you. And, hello, he gave Carrie a credit card for her birthday? Is he cool or what?
Which TV or movie dad is your favorite, Candy Girls? Tell us in the comments or tweet us @candymagdotcom. Don't forget to greet your dad a happy father's day!