All Access
7 Hollywood Movies to Watch This December
Ryan Gosling and Emma Stone's new musical, a new Star Wars movie, and more!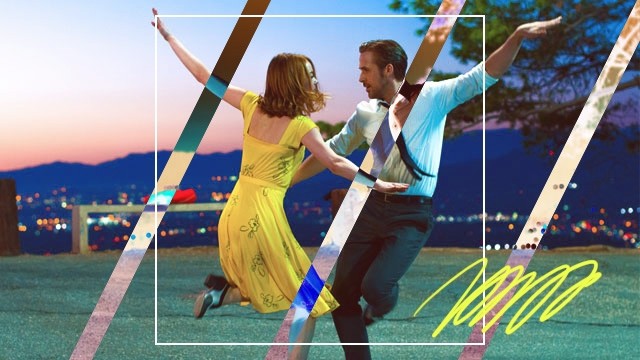 IMAGE Pioneer Films
Underworld: Blood Wars (December 2)
We had to wait a little longer for the latest chapter of the Underworld saga starring Theo James, but come on—if there's anyone worth the wait, it's this guy! Theo describes his character, David, as a "less traditional vampire." He says, "David doesn't believe in some of the old ways. He believes in kind of disbanding, even connecting with the humans. He believes in democracy. He's also a bit of a rebel, and throughout the film he discovers more about where he came from and consequently, what he has to lose."
The Met Opera series (December 6)
Try something different and catch the New York Met Opera series starting with Il Barbiere di Siviglia on December 6. If you're drowning in exams and papers by then, don't worry because they'll be rolling out the other productions in the next few months: Cavalleria Rusticana/Pagliacci on January 10, Così Fan Tutte on February 14, Madama Butterfly on March 14, Turandot on April 4, and Tristan and Isolde on May 9. All six productions will be shown in high-def so it'll feel like you're really at the opera!
ADVERTISEMENT - CONTINUE READING BELOW
Arrival (December 7)
An expert linguist (played by Amy Adams) takes the lead in tense negotiations with representatives from mysterious spacecrafts that have landed around the world. (See, mom, linguistics is not a "silly" course!)
Office Christmas Party (December 7)
Work hard by partying harder—that's actually what a bunch of employees need to do to impress a potential client and save their jobs. Jennifer Aniston, Oliva Munn, Jamie Chung, Kate McKinnon, and Jason Bateman lead the pack.
La La Land (December 7)
This is the Ryan Gosling and Emma Stone musical we have been waiting for since they announced their onscreen reunion. Here, he plays a jazz musician trying to bring back traditional jazz in modern-day LA, and she plays a barista and frustrated actress. Their electric chemistry combined with a love story told through song and dance could probably be the glorious death of us!
Poveda (December 7)
Here's something heartwarming to lift your spirits. Poveda is the true story of Pedro Poveda, a pioneer in education and women's rights, canonized by Pope John Paul II, and beloved by all.
ADVERTISEMENT - CONTINUE READING BELOW
Rogue One: A Star Wars Story (December 15)
The second Star Wars movie in two years—what a time to be alive! This is the story of how a ragtag group of rebels steal the plans to the Death Star, which is key to bringing down the Empire. No jedi, no superheroes, no gods or demigods—just ordinary people coming together and doing the extraordinary. As leader Jyn Erso says, "We have hope. Rebellions are built on hope!"
Is IF advisable for a college student's busy lifestyle?
"Planado na, booked na ang trips."
Share your routines, too!
The next Miss Universe Philippines is said to receive the biggest cash prize in the history of Philippine pageantry.
While there is still a long way to go, it's become so much easier to find like-minded people who share the same cause.
It's a game for those who love to play around and break the rules.
Truth is, you don't need to spend a lot to achieve the feed of your dreams or build your portfolio.
Now's your chance to give back.
What's 'savings?' We only know 'merch.'
Feel good by smelling good, without shelling out a big chunk of your allowance!
Ward of the bad juju with the auspicious color red and the happy mouse.