It's not impossible to fall in love with someone you're working with. Imagine spending most of your time together whether while the camera is rolling or when it has already stopped. Today, we're looking at seven couples who met to work on their movies or TV shows and developed feelings for each other eventually.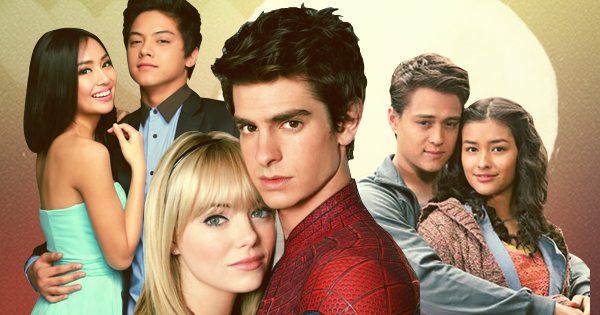 ADVERTISEMENT - CONTINUE READING BELOW
1 Emma Stone and Andrew Garfield
Emma and Andrew met for the first time during Em's screen test for The Amazing Spider-Man in 2010. But during that time, the two didn't date each other because they had their own relationships. Em was wih Kieran Culkin, Macaulay Culkin's bro, while Andrew was with Shannon Woodward. Reports say that the couple got official in November 2011.
ADVERTISEMENT - CONTINUE READING BELOW
2 Jenna Dewan-Tatum and Channing Tatum
The stars of the very first Step Up movie met in 2006 when they started working on the film. Just getting out of a long-term relationship, Channing didn't immediately make a move on his future wife. But after his friends talked him into doing it, he did and they eventually got married in 2009 in Malibu. Now they have a beautiful daughter named Everly.
READ: 8 Celebrity Couples Who Called It Quits: Is This Breakup Year?
3 Kathryn Bernardo and Daniel Padilla
The teen king and queen go way, way back. DJ and Kath didn't feel any spark when they first met in 2010 on the set of Showtime. They met again when they began working on the youth-oriented show Growing Up and then the top-rating primetime series Princess and I. The two haven't admitted on being a couple yet, but you know by their actions that there's really something special going on between them.
ADVERTISEMENT - CONTINUE READING BELOW
4 Lily Collins and Jamie Campbell Bower
The stars of Mortal Instruments: City of Bones first met because of the movie as well in 2012. But the two didn't have anything for each other at that time yet. It wasn't until Jamie broke up with Bonnie Wright that he started dating Lily. After getting back together again since they called it quits shortly before Mortal Instruments premiered, reports say that these two have broken up again.
5 Jennifer Lawrence and Nicholas Hoult
These two movie stars first met when they did the screentest for X-Men: First Class which came out in 2011. The two were reportedly on an on-and-off relationship for three years, and officially came out as a couple in January 2011 when he attended the Screen Actors Guild Awards. Jen and Nick finally called it quits last year but said that they remain good friends.
READ: #RelationshipGoals: 10 Couples Who Make Us Believe in Love Again

ADVERTISEMENT - CONTINUE READING BELOW
6 Liza Soberano and Enrique Gil
We saw Liza and Enrique together for the first time in the movie She's the One, where she played best friend to Quen's character. But it was when they starred in their own primetime series Forevermore that the two admitted they have something special for each other. Liza and Enrique haven't made their relationship official yet, but we're hoping they do soon.
7 Kristen Stewart and Robert Pattinson
KStew and RPattz met while working on the very first Twilight movie which was released in 2008. But it was only in the following year that rumors that they've started dating swirled once Kristen broke up with her then boyfriend Michael Angarano. They called it quits in 2013, months after KStew was photographed kissing the director of Snow White and the Huntsman while she was still in a relationship with Rob.
Know more young couples who fell in love on the set of their projects? Let us know in the comments! :)
ADVERTISEMENT - CONTINUE READING BELOW